6 Cutting-Edge Barcelona Art Galleries
Beyond Barcelona's main museums and attractions, there is a gallery world and scene emerging throughout the city.  For instance, since 2015 Barcelona Gallery Weekend has offered gallerists and art lovers a meeting ground and a place to discover new artists and openly talk about works of art. Galleries that understand the power of direct communication with their audience with a down-to-earth artistic attitude are in the cutting-edge of today's art scene. Below a few of Barcelona art galleries worth skipping a museum:
Marlborough Barcelona Art Gallery
The Marlborough Gallery has acquired considerable prestige as pioneers in the display of works by German expressionist artists, holding significant exhibits featuring works by important artists, such as Francis Bacon or Henry Moore. Actually, the network has spaces for exhibits in New York, London, Tokyo, Rome, Florida, Madrid, and Barcelona, which opened in 2006 and was presented in partnership with several other galleries, museums, and public and private organizations. The scope of their exhibitions includes both national and international consecrated and emergent artists, to whom they give great creative freedom so that a broad range of proposals can be observed, both in styles and with regard to artistic support.
Àngels Barcelona Gallery
Experimental art enthusiasts should find their way to Barcelona's El Raval streets just 50 meters from the MACBA Contemporary Art Museum. We refer to the Àngels Barcelona Gallery as a project which, since its establishment in 2007, has sought a representative discourse about the social environment and a critical approach to the artistic process and to its languages. In the exhibition space, works by well-known artists, such as  Daniel Ortiz, Ion Fontcuberta, Pep Agut or Esther Ferrer, can be seen.
Joan Prats Barcelona Art Gallery
Founded in 1976, Joan Prats Gallery is a pioneer in the international contemporary art scene and has taken part in major exhibition fairs, including ARCO Madrid or Art Basel, since its creation. Joan Prats Gallery dedicates itself to disseminating and exploring the works of its painters, including the painters, Joan Hernández Pijuan, Luis Gordillo and Albert Ràfols-Casamada.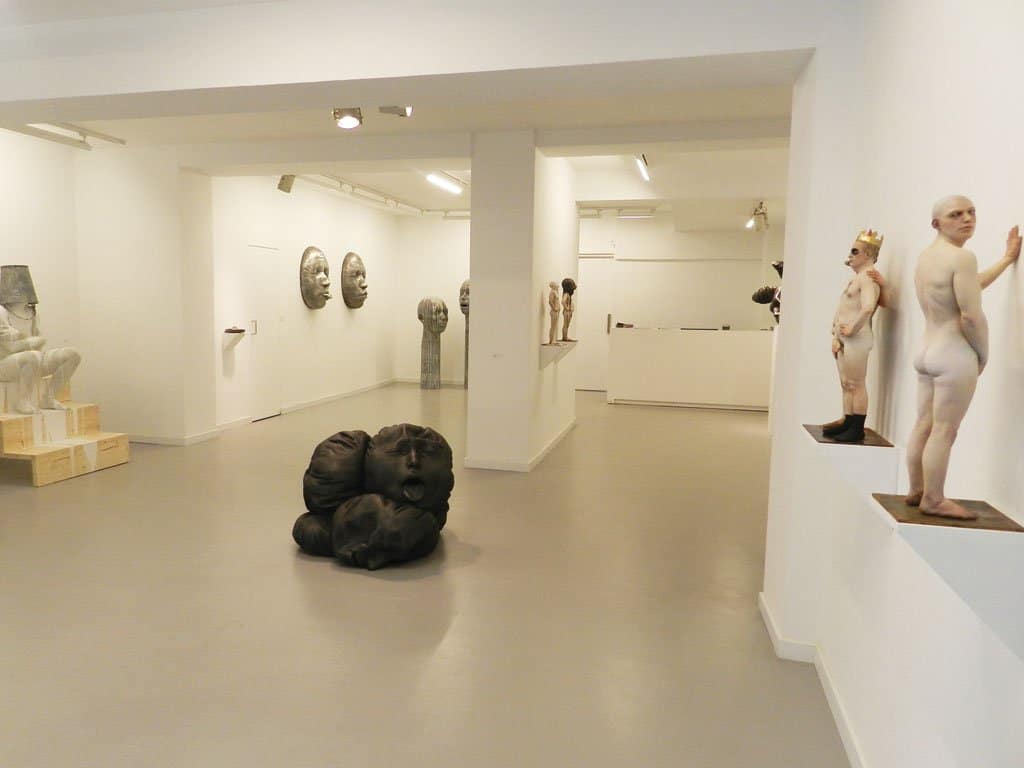 3 Punts Gallery
3 Punts Galerry was created in 1994, with the aim of promoting contemporary art in its many events, making its artists known through regular exhibitions and art fairs. You can see works by artists such as José Cobo, Erika Babatz, Paola de Grenet, Sito Mújica or Juan Perdiguero in their Enric Granados Street facilities among other places. 
Balaguer Gallery
The Balaguer Gallery has been committed since it was founded in 2004 to promoting contemporary art in its multiple events, making exhibitions of painting, drawing, sculpture, photography, video and performing arts. His line of action in recent years is designed to promote the career of young new talent and is thus consolidated as one of the reference quarries in the Spanish contemporary art landscape. Names like Víctor Jaenada, Dominica Sánchez and Albert Gusi are among the artists who exhibit their creations at the Balaguer Gallery.
ProjecteSD Exhibition Space
ProjecteSD is an exhibition space created in 2003 with the goal of creating a dialog between the work of established artists and young artists. The work of the ProjecteSD Gallery seeks to confront pieces of different styles, periods and contexts so that the intrinsic value of works over trends, trends, and trends is emphasized. In addition to regular exhibitions to promote the careers of resident artists at home, ProjectteSD gives significant importance to the development of artist books with an editorial section. It has been given a high standard in the art world, with its own label focused on the careful selection of artists beyond market trends and the consistency of his exhibition program.