Album Review: "Semper Femina", Laura Marling
On Semper Femina, Laura Marling explores the lives of the exceptional women in her orbit as protagonists of their own stories, separate from the Male Gaze.
It is tempting – perhaps even unavoidable – to decipher works of art based on title tracks. After all, why would the artist name their work after a single line or lyric? It must be meaningful – it's the musical equivalent of when an actor will break the 4th wall, look straight into the camera, and say the name of a film. It drops like a hammer-blow, when we pick up on it.
On Semper Femina's second-to-last and standout track "Nouel", British folksinger Laura Marling sings, "Semper Femina, so am I," paraphrasing a line from a Virgil poem, translating roughly to "always a woman". For her sixth LP, Marling initially sought to explore the lives of exceptional women from the vantage point of a man, but had to abandon the quest. She simply couldn't get out of herself, and didn't think it would be wise to do so. Instead, Marling explores nine very different women's journeys, over just as many different musical styles.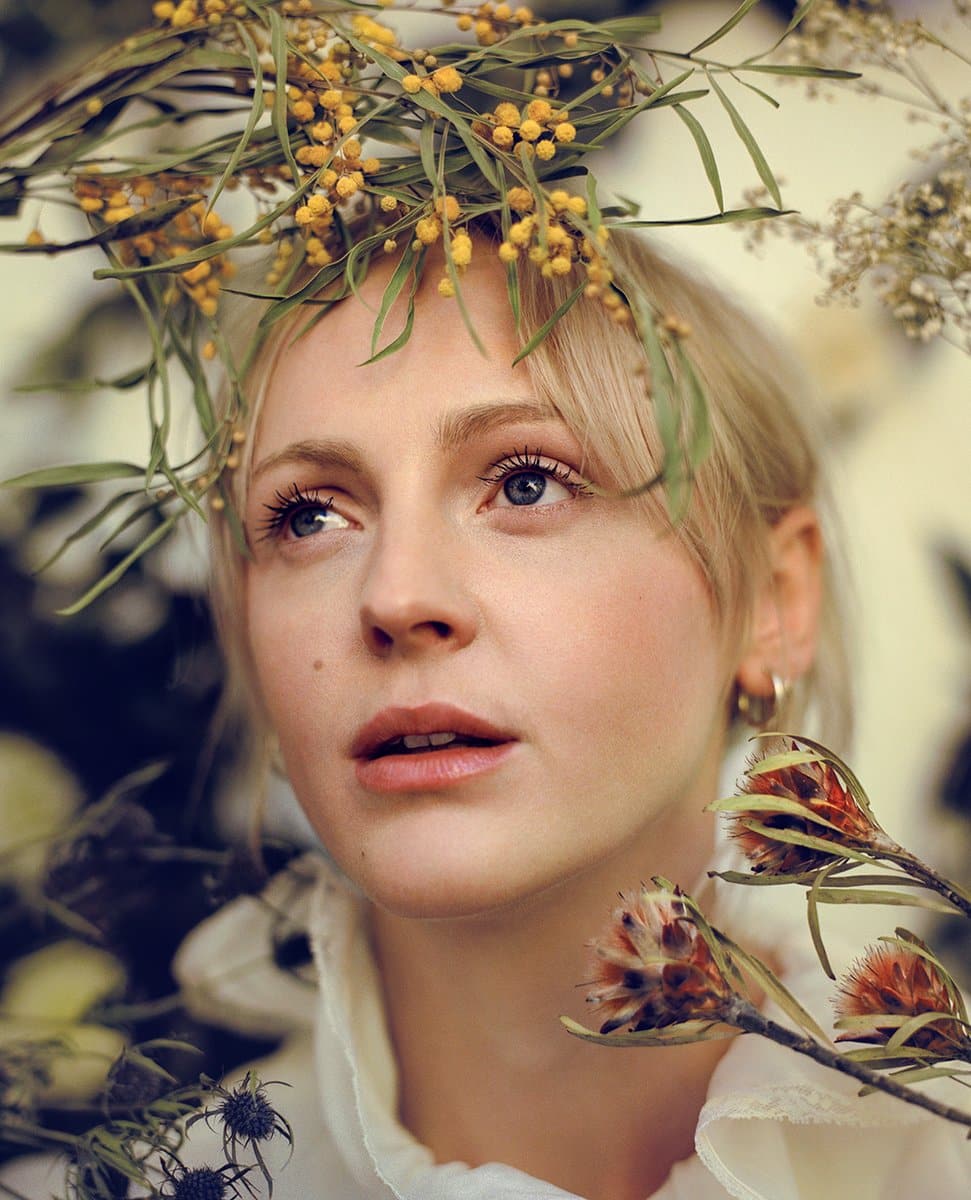 All of Marling's musical meanderings are loving, thoughtful, appreciative to the point of being sensual and romantic. Interestingly, Marling identifies as straight, as she commented on during her Reversal Of The Muse podcast series. This allows Marling to view her subjects objectively, and seeing herself in the process.
Over this last weekend, pop star Lorde appeared on Saturday Night Live, guesting on a skit parodying a couple of well-intentioned male feminists who wrote a skit in solidarity for their strong women co-workers, in which the men proceed to roll out a bunch of random and unrelated feminist cliches. The only lines the women are allowed are, "Thank you for saying that." They even sing over Lorde at the finale. It was a funny moment based on a sad fact – that even feminist spaces are being taken over by cis white men, even if they don't mean to. For women, it's nearly impossible to find a safe space where they can just be themselves without the world having opinions about every single molecule of their experience. This makes it hard to find real representation of what women really think about, care about, and do when they're alone. (hint: it's not just makeovers, cocktails, pillow fighting, or talking about men.) This distortion perpetuates stereotypes, making the same, tired old cliches, flat characters, and tired tropes repeated ad nauseam.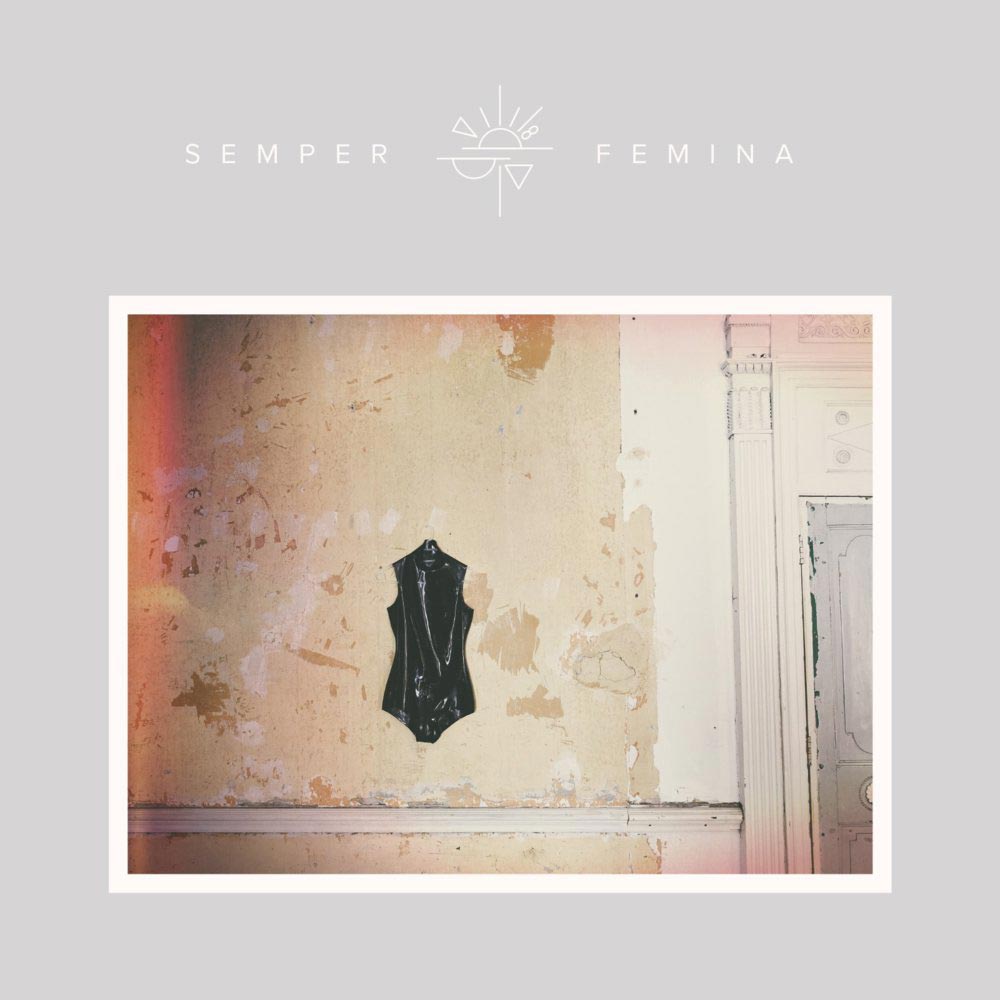 This is what women look and sound like when no one wants anything from them. You can hear the solidarity and support on tracks like album opener "Soothing", or the slinky, selflessness of "Don't Pass Me By," where Marling sings of an old friend with whom she used to share an old guitar. She uses the old guitar and old songs as a metaphor for wishing someone well, singing, "take my old guitar/sell it off for parts/take my old tune/turn them into something new/something good." How often are we able to be this selfless in romantic relationships? Feelings too frequently get hurt, people are left feeling insecure when their partner starts to wander and stray. Here, Marling wishes her cohort the best – the actual best, what is best for her.
Perhaps this is an example of The Sisterhood everyone's always talking about, and one slight example of what can be gleaned from listening to women's stories. We learn how to really love, not selfishly but selflessly.
What is most telling about Semper Femina is that the music isn't pinkwashed. This is no Katy Perry-pop, no spangled and glittery r&b soaked hip-hop. It's not plastic or glittery or any of the other lifestyle cliches of feminine pop music. This music is as raw and authentic as it comes, built around Marling's delicate, deft fingerpicked acoustic guitar and warm, Mancunian brogue. It reminds us that women do more than go to the gym and to the salon – surprise! Frequently, they're up to their knuckles in mud, sometimes in blood.
Girlhood is often a cherished and precious time of a woman's life, as is commented on the gorgeous "Wild Once." Is it truly that childhood is just a better time of life, or is it also partially to do with the fact that it's the last time in a female's life that she gets to be autonomous and her own person? As soon as adolescence sets in, society will set it's meathooks in but in a fair and just world, women could be wild for as long as they like.
Score: A+
—words by J. Simpson