5 of the Best Summer Music Festivals in Spain
Spain has been on the international summer music festivals radar for some time now, and recently it has expanded its variety range. The country was and remains to be a paradise for EDM, House, and electronic music lovers. But events such as Barcelona Primavera Sound Music Festival and Mad Cool in Madrid have proven Spanish cities great hosts of multi-genre music festivals.
The beautiful summer weather and landmarks can be complemented by unforgettable experiences able to please the most demanding festivaleros. Below a list of the best summer music festivals in Spain that only add up to the country as a top destination.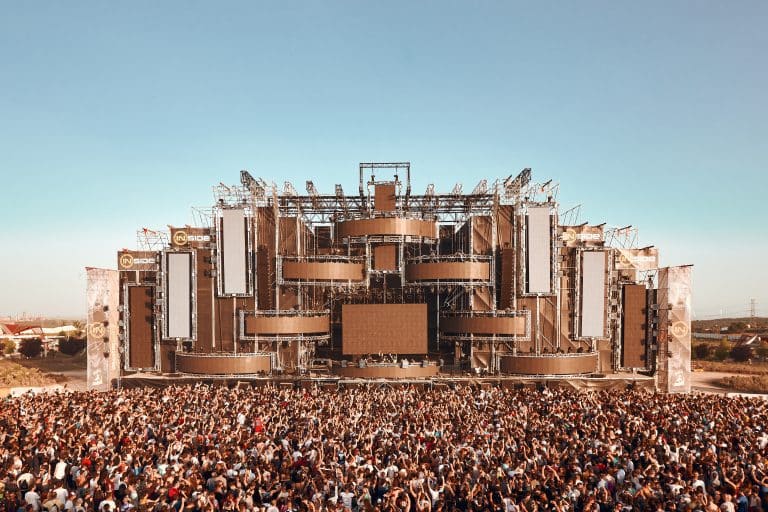 A Summer Story 2020
A Summer Story is a fairly young festival, only 5 years away from its first edition, each one has seen a massive lineup with A-list headliners. Held on the outskirts of the capital Madrid, this is the place to go for a well-packed mesh of EDM, electronic and house underground and big names. 
This Madrid dance giant fest hosted the stage for Don Diablo, Carl Cox, and Dimitry Vega & Like Mike as headliners in the past. While the latest edition is still in the early stages of development, there is plenty to look forward to with the already booked performers. As this year's headliners, Armin van Buuren, Timmy Trumpet and Amelie Lens have been officially announced, however, there are a few artists yet to be confirmed.
The festival will be held in Arganda del Rey, Ciudad del Rock on June 19th and 20th. Throughout its two dates, the festival will offer a diverse variety for international ravers coming to Madrid.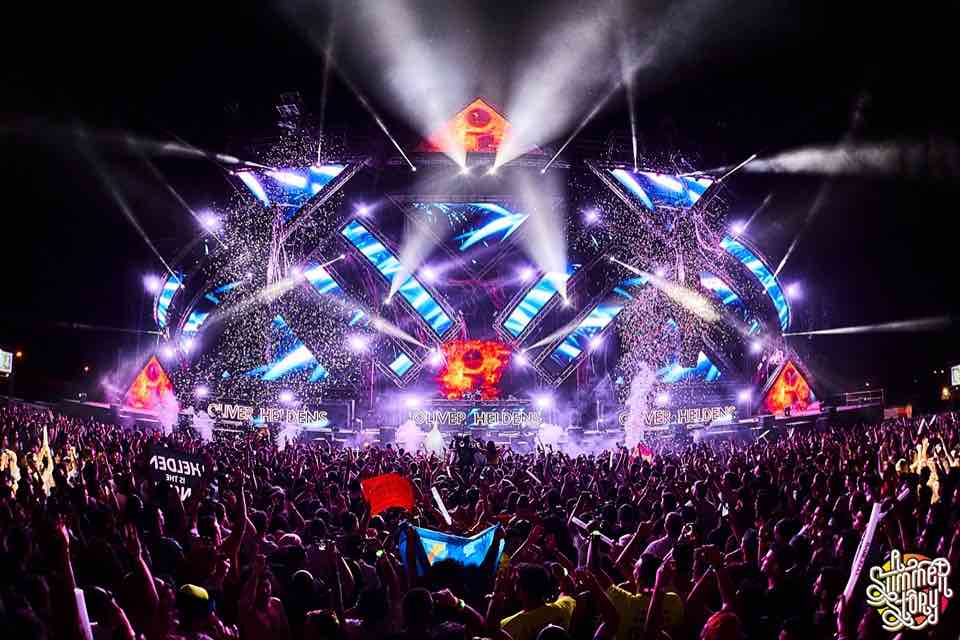 FIB Benicàssim 2020 Music Festival
Festival Internacional de Benicàssim has become renowned over its indie essence and massive lineups as well. Held in the peak of summer each July, Benicassim has seen amazing lineups that mix up the underground and mainstream music scene. Festival-goers are also meant to relax before attending, with a coastal town that offers wonderful beaches, scuba diving, and boat trips.
FIB is also one of the longest-running international festivals in Spain, founded in 1995, it has increasingly gained prestige as one of the world ́s biggest alternative music festivals. It has also hosted shows from Muse, Kendrick Lamar, The Strokes, Foals, deadmau5, and the Red Hot Chili Peppers as headliners in the past. 
This year won't fall short either, with Martin Garrix, The Lumineers, Steve Aoki and The Libertines in the spotlight. The festival runs from July 16th until the 19th with music kicking off in the evening there's a chance to also enjoy and explore the locality and beaches of Benicàssim.
Barcelona Beach Music Festival
The Barcelona Beach Festival is one of Spain's EDM and Electronic music sweethearts. With only 4 years on the go, it has packed the beach with its superstar lineup year after year. It is held at Platja del Fòrum in the north of Barcelona.
Everything in this enormous festival is done on a massive scale, from its megastar lineup to its space and energy. Considered to be a headliner festival, as 9 of its 12 performers are part of the main event, there is no room for small in the BBF. This has made Barcelona Beach Music Festival an important date in the international summer music festivals panorama.
BBF will take place July 11th and Armin Van Buuren, Marshmello and Alan Walker will be amongst the headliners of the massive festival.
Bilbao BBK Live 
This multi-genre festival is one of the most regarded summer festivals, and one of Europe's most beloved ones. Each summer in the city of Bilbao in the Basque country top billboard meets underground A-listers, trap meets rock, reggaeton meets electronic and hip-hop meets pop. 
BBK live charms those who attend with its beautiful setting in the mountains, a brilliant overlook and top-notch music throughout 3 days. Many claim that its enchanting escapist essence in the woodlands makes it the best music fest Europe has to offer. 
Past editions have seen Thom Yorke, Rosalia, and Liam Gallagher as the main event, but this year BBK Live seems even more promising and diverse. This year has officially announced Bad Bunny, The Killers and Pet Shop Boys among other headliners. Bilbao promises to be an ideal scenic summer experience.
This year Bilbao BBK Live Music Festival will be 3 days long, starting July 9th until the 11th.
Mad Cool Fest
Mad Cool has been in the eyes of the music industry for a while now. Founded in 2016, last year's edition was so powerful and memorable NME regarded it as "the best music festival of the year". In fact, it is nominated for Best Festival in the World on the NME awards. Madrid's flagship festival has expanded remarkably fast, as this year's edition decided to go for a 4-day length and even more artists.
Mad Cool has managed to be all about the music and the event, offering a powerful all-star lineup each year from all genres. Last year The 1975 stole the show along with headliners, The Cure and The National in a space that seemed to offer a lot to those who attended. 
The official line ups for this summer's Mad Cool festival has been announced and it is exciting to see so many international artists and genres array for one occasion. It will be held July 8th to the 11th in Madrid.
—words by Arturo Farage