5 Must-See Acts At Coachella 2016 (And 15 Runner-Ups)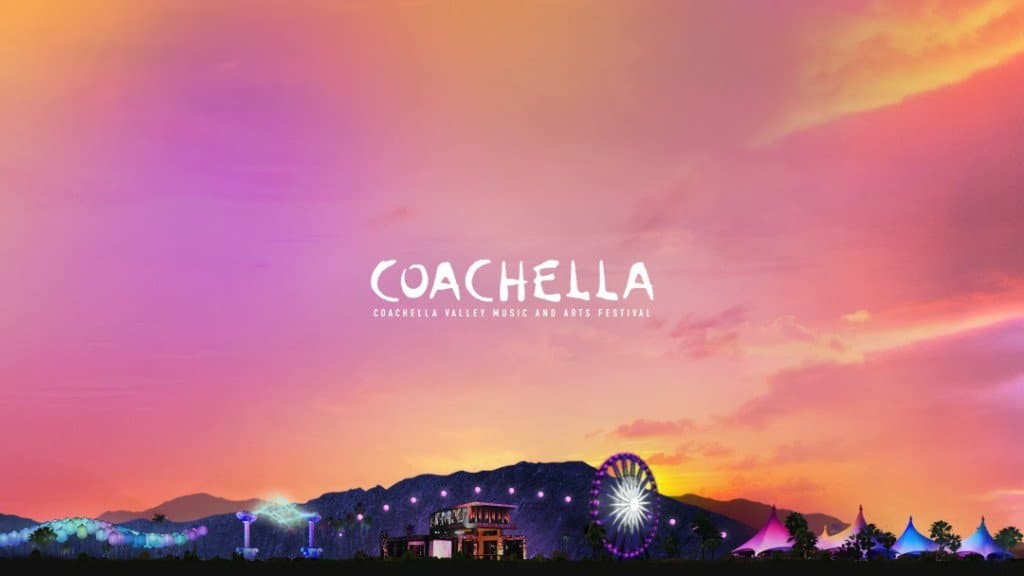 Every year, all eyes and ears turn to the Palm Desert in Indio, California, as Coachella kicks off the summer festival season. This year is no exception, with two full weekends in April featuring a mixture of the most recent up-and-coming talent with a smattering of high-profile reunions and legacy bands, in typical genre-defying fashion.
Music festivals are a great way to catch a handful of your favorite acts, while checking out some of the latest buzzbands. With so many bands out there, dishing out high-quality sounds for major labels, indies, and self-produced gems, it can be hard to know who to catch when they come through our towns. Anyone who's ever been to Coachella can tell you – it's easy to get overwhelmed. We've compiled some must-see acts for Coachella 2016, to make it easier and less stressful, so you can focus on having a good time in the Palm Desert.
5 Must-See Acts At Coachella 2016
LCD Soundsystem: The biggest headline of Coachella 2016 has got to be the reunion of LCD Soundsystem. James Murphy's knackered house jams may have sounded out of leftfield when it launched in 2007, but the mixture of pop culture namedropping, high fashion, and raw, personal dance music predicted the sounds we're all fascinated with these days. Here's your chance to hear James Murphy in a context that makes sense, in the best possible setting – an idyllic outdoor stage, perfect for getting sweaty and losing yourself beneath the sweltering Southern California sun.
Guns N' Roses: Probably the most unexpected headliner of Coachella 2016 has got to be Guns N' Roses. Here's your chance to find out for yourself if Axl Rose is a reclusive, perfectionist genius or just a nutjob. As someone who shares a birthday (and a home state) with Mr. Rose, it's likely a bit of both. This could be one of your last chances to see the original, classic G n' R Lineup, although we loved the weird Chinese Democracy phase, where Axl Rose handpicked many of the underground's hottest heavyhitters, like Buckethead and The Replacement's Tommy Stinson. One thing is for sure, we don't know what to expect for Guns N' Roses' Coachella 2016. It should be interesting, one way or the other.
Lush: One of the biggest blessings to come from Music Festival culture is the reuniting of influential bands who were under-appreciated in their time. Festival/reissue culture has already seen many legendary Shoegaze bands, like My Bloody Valentine, Jesus And Mary Chain, Swervedriver, Slowdive, and Ride, reinstigated. Now notable dream-poppers Lush are slated to take the stage, introducing their sugary, Shoegazer-y wall-of-sound to a new generation of listeners. The pastel goths will be elated.
Run The Jewels: Run The Jewels, the supergroup between Death Grip's Killer Mike and Def Jux labelhead El-P, not only have produced some of the most addictive Big Room Hip-Hop of recent years, they're also friendly, approachable, and entertaining, regularly talking to fans via Social Media and dropping high-profile cat remix records like Meow The Jewels. It's no wonder we're all so fascinated. While it's unlikely that those Meow The Jewels fans are going to hear their favorite singles (although you never know), those looking for positivist Hip-Hop that still rocks with plenty of energy and feeling will not want to miss this set. Otherwise, you'll have to wait for the recap on Twitter, like a chump.
Sia: Sia's new album, This Is Acting, is already one of 2016's most-anticipated records. For those that don't know, Sia is the pop star's pop star, having written big hits for Britney Spears and Christina Aguilera. Sia Furler's own career blurs the boundary between Pop and Pop Art, as the reclusive Pop Star plays with notions of identity, seemingly reluctant to take the spotlight. A giant festival performance should see Sia in proper form to own the stage, reminding people why she's the best of the best, and what a real Pop Genius looks like.
Honorable Mentions: Grimes, Bats For Lashes, Underworld, Beach House, A$AP Rocky, Flume, SZA, Unknown Mortal Orchestra, The Kills, Cold War Kids, Volbeat, Savages, Wolf Alice, Chvrches, Mbongwana Star.
Who are some of the artists you're looking forward to seeing? Leave us a comment and let us know!
—words by J Simpson