Music Review – February 2017's Most Essential Albums
February tends to be kind of a hard, dark month for much of the United States – it's cold, days are short, and things can get lonely if you don't have love in your life, around V-Day. To commemorate it is almost over, we've got some hard and dark sounds —this is your music review of the month— like Amnesia Scanner's As Truth mixtape; some cold and lonely sounds, with Ryan Adams' excellent new breakup record Prisoner, and some enumerations on love, romance, and desire – both for and against – with The Last Artful, Dodgr and Neill Von Tally; Future; Bebe Rexha; and Anna Wise.
There's some warmth to be had, as well, via the analog ambiance of Noveller and Bing & Ruth. So settle in and take a listen to some of February's top albums! February 2017's Most Essential Albums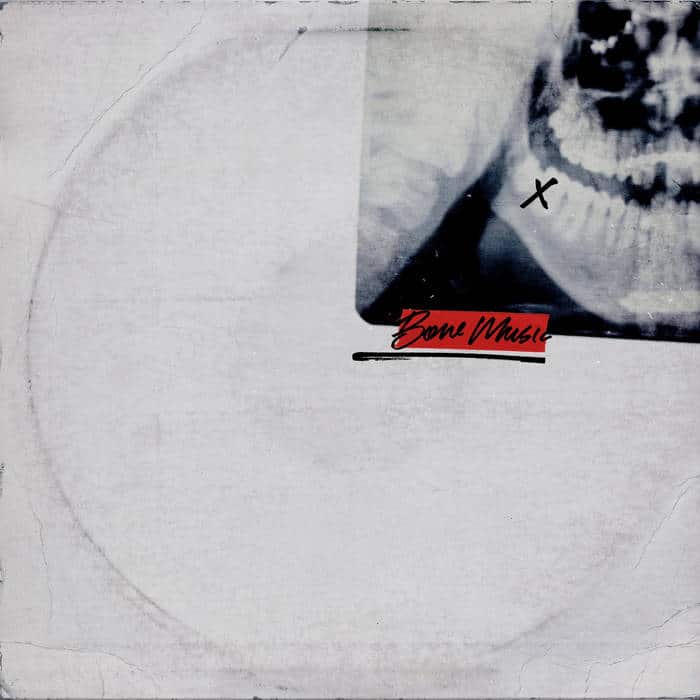 10. Last Artful, Dodgr & Neill Von Tally – Bone Music
Referencing both Charles Dickens, a Los Angeles baseball team, and ducking drive-bys, the Last Artful, Dodgr is as West Coast as it comes – particularly her adopted home of Portland, Or. Equal parts literary and literally coming from the streets, the Last Artful, Dodgr has a unique, fresh perspective – as a queer woman of color – which shimmies and shines with a keen melodic sense and an individualistic delivery. Working together with producer Neill Von Tally, the L.A.-by-way-of-Portland native's personal stories sparkle over Von Tally's stripped-back production. Bone Music is an apt name, but the Last Artful, Dodgr's rhymes make up the rest – the sinews, muscles, brains, and guts, to make this one of the strongest hip-hop releases of the year, so far. Here's to hoping it puts Eyrst Records – Portland's finest rap/r&b imprint – on the map.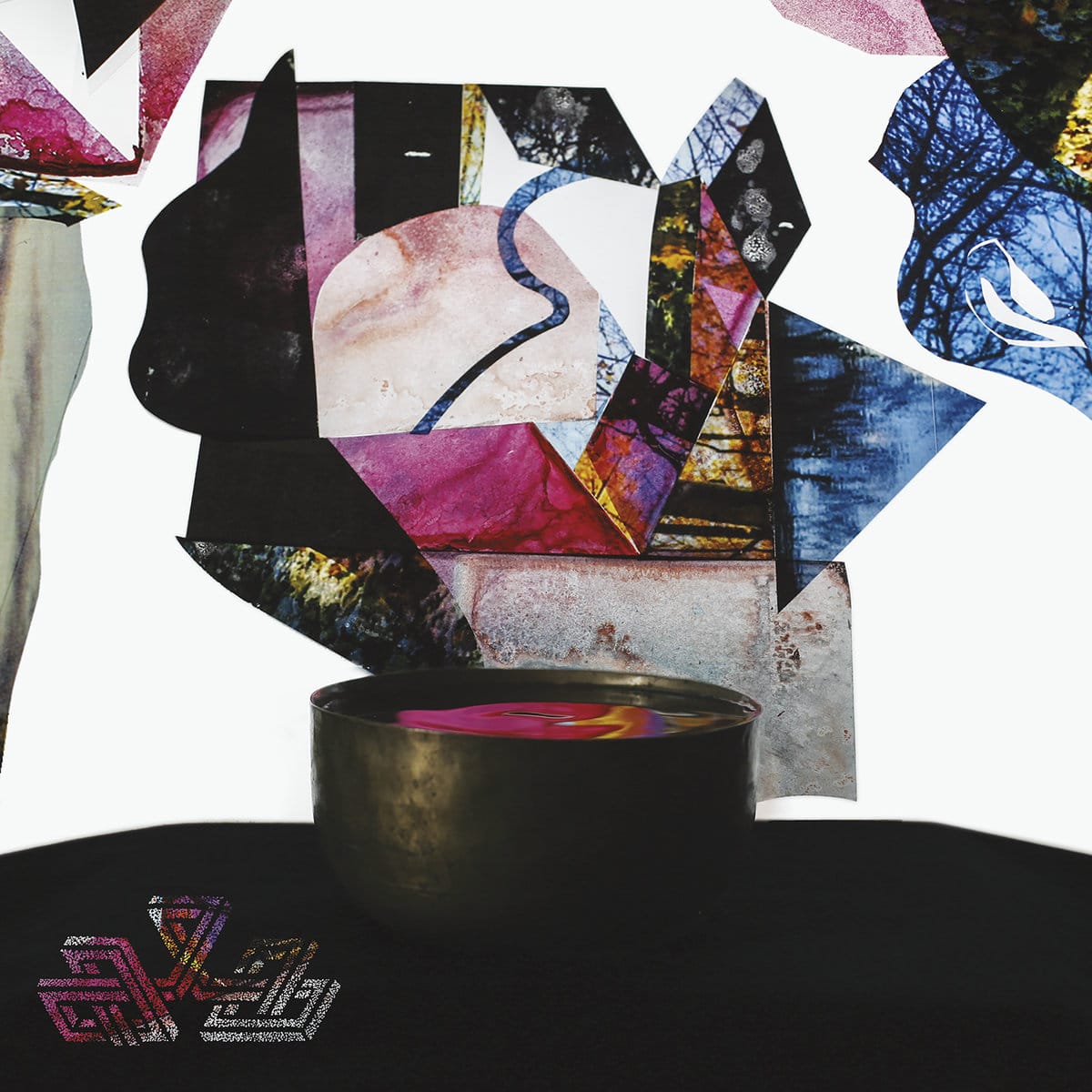 9. Mind Over Mirrors – Undying Color
Life in the 21st Century has been pretty consistently stressful, starting with Y2K and running straight into the current regime. That's not even to mention the speed of technology; keeping up with the joneses' in dismantling economies; and keeping up with all the music, media, and culture blasting out like a firehose every second of every day. Perhaps that's why New Age/Ambient music's been making such a resurgence – it's a pocket of peace, a much-needed grounding in groundless times. It also hints at some underlying optimism beneath the surface, like an echo of the idyllic '60s and the sci-fi Utopian '70s. Undying Color, the sixth LP from Washington's Jaime Fennelly, acting as a master of ceremonies for some of underground music's most incandescent luminaries. Members of Circuit Des Yeux, Califone, and Jon Mueller of Death Blues come together over Fennelly's wheezing harmonium, to chant, incant, and pray. A modern day invocation – these bright lights might actually dispel the darkness, like the sun burning off a maritime mist, if the scintillating, ebbing, undulating majest of Undying Color is any indication!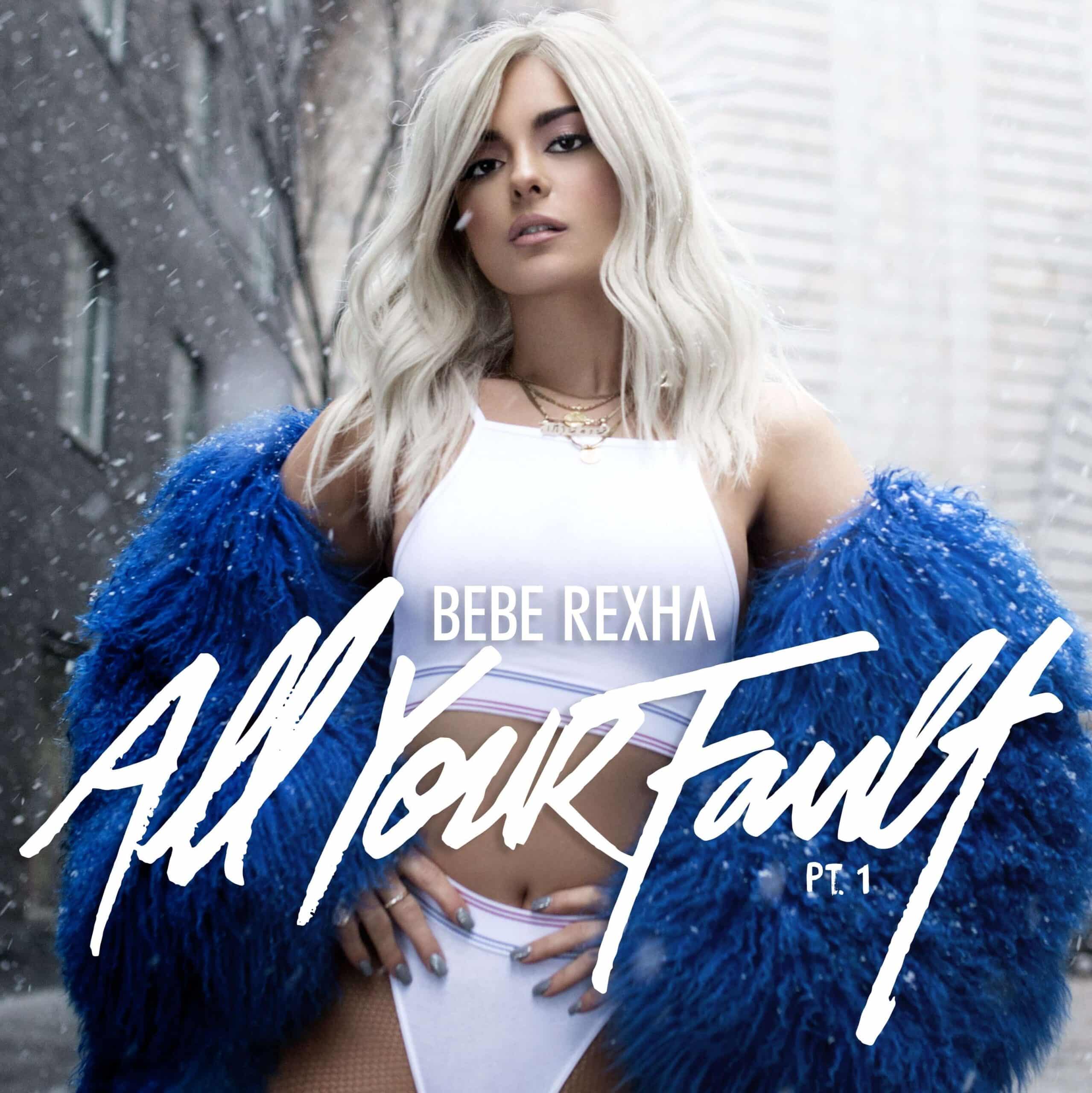 8. Bebe Rexha – All Your Fault Pt. 1
Despite having been on the scene for years – ghostwriting and collaborating with some of Pop, Hip-Hop, and EDM's biggest names (she wrote the Eminem/Rihanna collaboration 'The Monster', for instance), 'All Your Fault Pt. 1' is Rexha's first full effort under her own name. Rexha's debut is equal parts poppy & raw, authentic yet candy-dipped in glittering artifice. All Your Fault Pt. 1′s production is stripped back enough to sound fresh and real, despite sounding like mainstream, bass-infused club hip-hop, with all the requisite trap hats and sucking sub-bass. You will likely have heard something that sounds like All Your Fault Pt. 1 before, but it's put together in a new, interesting, and personal way. Taken together with Rexha's killer style, it's an appealing package, that gets better with each listen!
7. Anna Wise – The Feminine Act 2
The last few years have seen an upsurge in 'the female gaze' – women speaking from their point-of-view, speaking their minds, and sharing their experience. Despite the rise of a misogynist, authoritarian regime – as a kind of clapback to the progressive air of Obama's presidency – the cat will not go back in mind. The ladies are here to stay, in all their power, glory, bitterness, cynicism, style, and humor. Anna Wise is best known for her role as primetime Kendrick Lamar collaborator, providing silken vocals on To Pimp A Butterfly, Good Kidd M.A.A.D. and Untitled Unmastered, but she also used to hold court in the downbeat duo Sonnymoon. Both ply a kind of smooth, soulful modern jazz – sort of a Trip-Hop 2.0, 20 years on – but the party vibes are both slightly blunted, and totally mixed up, as Wise dips through disco, hip-hop, future funk and a kind of bleary-eyed ambiance, while Anna Wise tells us what it is to be a woman in the 21st Century, in her own words, seen through her own eyes. Total #girlboss music, that anyone can dig.

6. Bing And Ruth – No Home For The Mind
"You can't go home again," as the cliche goes. For many of us, you can't go home, period – either we're too far away, that home no longer exists, or it in no way resembles the place where we grew up. For most 'millennials' (read: anyone still up-and-coming, or without an established place in the world, i.e. 'most of us'), 'home' is just a distant dream, a far-off memory, and a feeling. It's unclear if Bing & Ruth's David Moore was thinking of his distant home of Kansas when he was writing No Home For The Mind album opener "Starwood Choker", as Moore's scintillating neoclassical piano ebbs, flows, ducks and waves like fields of wheat. Rather than sounding strictly nostalgic, No Home For The Mind is more like carrying a picture of your childhood home in your wallet – it goes with you, wherever you go. Moore's adopted home of NYC definitely plays a role in 'No Home', with burning, melting ambiance – like a tape left to melt like a Bomp Pop on a summer dashboard – flickering and searing the peripheries. Maybe we can't go home again, but we can take it with us, to give comfort when the going gets tough.
5. Amnesia Scanner – As Truth mixtape
Electronic music with punkish tendencies has been making a resurgence, these last few years. For those no longer willing to let electronica soundtrack unobtainable lifestyles of the rich, famous, and beautiful, provocateurs have been picking up synths and drum machines the way punks wielded Fenders and pyramid studs 30 years ago, to vent their outrage and frustration. Punk Electronica, however, is a bit more positive than Punk Rock's 'No Future/Blank Generation' creed, with electronic music's inherent futurism and alien gaze. Amnesia Scanner have been plying some of the most spastic, most gurgling, meatiest and embodied techno/trap/whatever. On As Truth, the duo's newest mixtape. Check the cover art – depicting a Middle Age lobotomy – for one hint this isn't your brother's rave tape. Ghostly, disassociative vocals chirrup and whirr over what sounds like landspeeders from Return Of The Jedi, while cannon-like beats pulverize and pummel. This is not the sound of surrendering to the machine, of quieting down and learning to love the lifestyle. This is pure protest, violent insurrection, and 'a complete and continual derangement of the senses', to paraphrase Rimbaud. When the intellect and the body move together, those that would oppress us best watch out. We're not so easily blinded or fooled.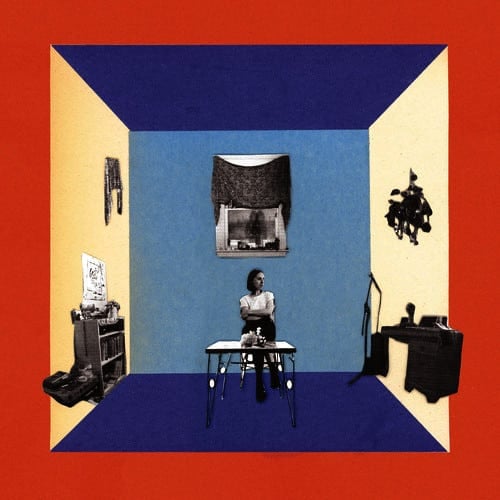 4. Hand Habits – Wildly Idle (Humble Before The Void)
Pay no attention to the Vaporwave-like collaged cover for Wildly Idle (Humble Before The Void); this is no soundtrack for the virtual plaza. In fact, the debut solo album from Upstate New York's Meg Duffy, is as warm, organic, and natural as a jar of sun tea, left to steep in a daisy-painted jar in July. As a member of both Mega Bog and the Kevin Morby Band, Hand Habits plays a delicate, elegant folk music – equal parts Leonard Cohen and Joni Mitchell – but dipped in just enough reverb and ambiance to sound au curant. It lets Duffy's music speak for itself – the best possible circumstance to hear Hand Habits. Duffy's voice, guitar playing, and heartfelt lyrics will draw a tear from your ducts while also having you sway like a hammock in the Bahamas. A little bit of grace and gentility could do all of us good, in these nerve-fraying times.

3. Ryan Adams – Prisoner
Ryan Adams has never been particularly UPBEAT, but he's never exactly been a wet blanket, either. On Prisoner, Adams' first album of originals under his own name in three years, the singer/songwriter tackles the bleakest, heaviest of subject matters – breakups. Even talking about the death of love, Adams still never succumbs to maudlin melancholy or self-pity (no more so than usual, anyway). Instead, Adams casts no blames, investigating the ups-and-downs of his separation with actress Mandy Moore with his usual blend of off-the-cuff personality and total sonic perfectionism. It's refreshing to hear Adams in fine form again, taking us back to a time in the early 2000s when he would serve up several albums of essential alt-country/Indie folk a year, before the diminishing returns set in. It's one of Adams best efforts in years and years (although I, for one, did like his cover of Taylor Swift's 1989, even if I am the only one.)
2. Noveller – A Pink Sunset For No One
Bedroom Pop has grown from being a small subset of Indie Rock, plied via social media, Bandcamp, and Soundcloud pages for the artists' friends and family, to being a force to formally be reckoned with (both The XX and Grizzly Bear started as bedroom pop projects, remember?) It stands to reason that intimate bedroom recordings would grow in size and stature, to not only fill stadiums but entire galaxies. Such is the contradictory case with the newest from the prolific ambient guitarist Noveller. Sarah Lipstate's very much her own guitarist – differing from the Kodachrome reverie of Fennesz or the Manuel Gottsching worship of Mark McGuire – to carve out vast cosmic soundscapes more usually evoked with archaic synthesizers. Lipstate returns to Earth somewhat, on A Pink Sunset For No One, crash landing from 2015's fabulous Fantastic Planet, with gentle, undulating waves of blissed out instrumental guitar crescendoing and ebbing like particle physics or the fluid dynamics of the ocean. This is Noveller's biggest record to date, there's no doubt about that – hopefully capitalizing on the momentum of her recent tour opening for Iggy Pop.

1. Future – Future
Future is not nothing if not prolific – to the point of being excessive, maybe. Future's released an average of two to three releases a year since the Atlanta rapper first started kicking beats and spitting bars. Some feel that Future already peaked, with his debut mixtape triptych – Monster, Beast Mode, and 56 Nights – leading up to his commercial breakouts Dirty Sprite 2 and What A Time To Be Alive, his collaboration with Drake. Some Future fans wish he would exercise some restraint, as with the case of last year's EVOL, which many felt was rushed, even if it did reap some acolades. Restraint isn't really what Future's all about, who's more about free expression and pushing himself, both of which are evident with Future's first self-titled effort. It might be excessive, with 17 tracks of somewhat samey sounding beats, skits, slurs, and exclamations, but it's pure Future. The beats are smooth and tight, the flows are mellow yet confident, and nearly always wild, weird, and out of left-field. There's just as much sex, money, and drugs as you can expect to hear from any latterday rap record, but it's true to Future's experience. This is what it sounds like, when the underground gets a polished pop veneer. In true Future fashion, Future is the first in two LPs dropping within a week of one another, so we'll have to see if this is an appetizer or the main event.
What are some of February's most essential albums, that you think everybody needs to hear?
—words by J. Simpson
More Music Reviews