About Jaden Smith As The New Face Of Louis Vuitton And Gender-Bending Fashion
In a piece of topsy-turvy fashion news, the new face of Louis Vuitton's womenswear line is not a woman. This turn of events speaks to the legendary designer's forward-looking fashion sense as much as the androgynous charm of Vuitton's new model, Jaden Smith.
The photographs from iconic fashion photographer Bruce Weber debuted last week on the Instagram account of Louis Vuitton creative director Nicolas Ghesquière. The photo shows Smith decked out in an embroided skirt, fringe top, and moto jacket that debuted during Paris Fashion Week.
Although gender-bending is nothing new on fashion or pop culture, Ghesquière's collection is the most recent example of gender-bending fashion design to hit mainstream media attention.
Gucci's F/W 2015 men's collection featured waifish men appearing beside boyish women, both wearing silhouettes, fabrics, and items of clothing traditionally associated with women's fashion. Gucci's new designer Alessandro Michele collection saw men and women alike wearing pussycat bow blouses, midriff jackets, and low-riding, wide-legged trousers. Male and female models alike sported matching make-up, with loose, flowing, unbound hair.
This approach is working out for Gucci, who saw their first sales increase following the fashion line.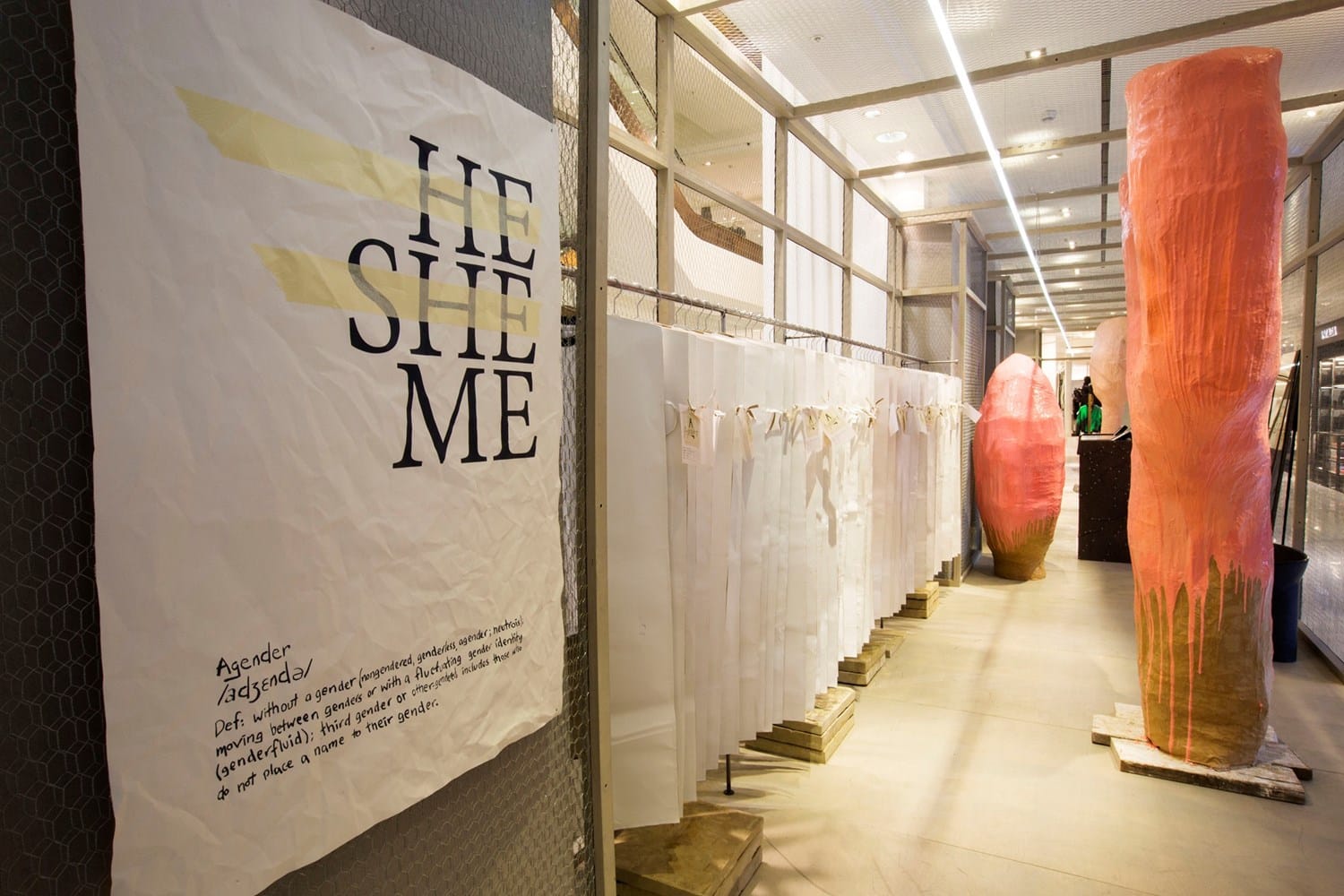 Gender-bending and androgyny comes up from time to time in the fashion world, most specifically during the 1920s and the '60s and '70s. All of these periods were times of active social reform, brought about by an active and empowered youth culture, following times of cultural strife. Many cutting-edge designers borrowed from the designs of science-fiction, as well as androgynous musical cultures link punk and rave.
While androgyny has always been a style in the underground, gender-bending fashion is finally ascending to the mainstream, thanks to high-profile collections and plenty of other designers.
Rad Hourani UNISEX collection found commercial success many years ago. Hedi Slimane and Riccardo Tisci have been featuring "feminine" fashion elements like skirts, capes, and tights in their menswear collections for years.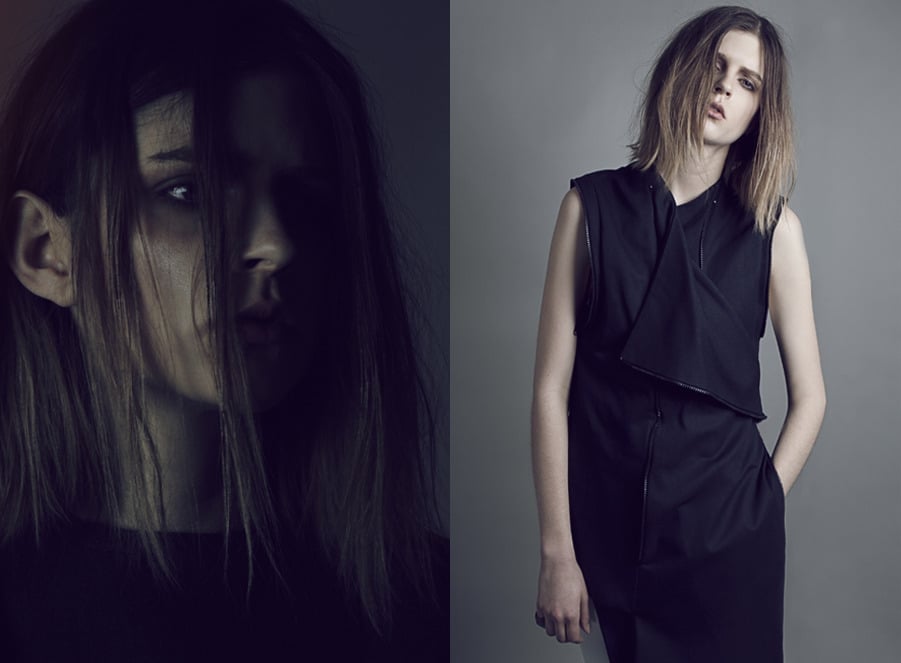 The time for gender-bending fashion has come. Major department stores like Selfridges have started devoting sections of their store to agendered clothing, featuring designs from Nicopanda, Comme des Garçons, and Gareth Pugh. The men's section of Barney's in New York has opened its borders to more androgynous looks, in their quest for the next big thing.
For forward-thinking, fashion-conscious men, this is great news. Men looking for adventurous silhouettes and textiles have long had to shop off of the women's rack, which raises questions of fit. Designers like Baja East or Landeros New York are addressing this issue by making loose-fitting, androgynous clothing for men and women's body alike.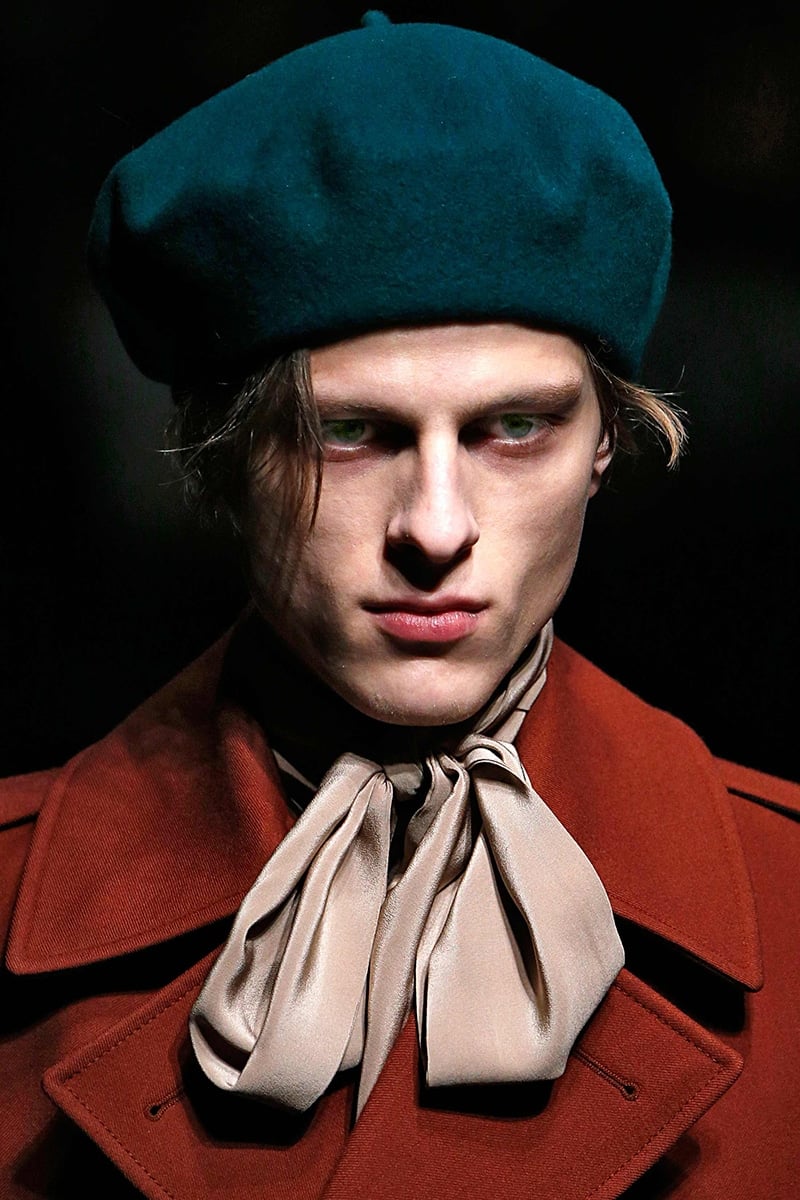 No matter what kind of person you are, you should be able to find clothing that represents who you are on the inside to the outside world, which is what fashion is ultimately about.
Fashion has a unique ability to both represent the world we're living in, while simultaneously summoning the future you'd like to live in. Gender-bending, androgynous fashion is no longer science fiction. We're living it.
-Words J Simpson