Soft Men & Strong Women: Landeros New York Smashes Fashion Binaries
NY-based designer Andre Landeros Michel has been making splashes in the fashion world with his innovative and bold genderless designs. Landeros comes from a background designing men's clothing, playing with dissolving lines, blending stark, streamlined architectural menswear with luxurious embellishments, like blue fox fur and immaculately crafted luxe fabrics.
For his newest collection, Versions II, Landeros has taken steps into even more androgynous terrain, expanding his roots in menswear to create something truly gender-neutral.
His work functions as a political statement, due to a life as a New Wave outsider in Long Island. All misfits and outcasts were thrown together – punks, goths, and new wavers, co-mingling in the early '90s club kid scene. Under this scene, Landeros would explore his own glammy androgyny, blending post-punk austerity with a sense of elegance and royalty.
"Designing for a specific gender to me felt a bit antiquated especially given my penchant for blurring the lines between the two. I've never differentiated before, so why start now?" as he told the Huffington Post.
New ideas of gender and what those mean are starting to mingle with our traditional concepts. There sees to be a new market for the trend,  Selfridges in London have recently started his own view on gender-neutral clothing with Agender. As women continue to blend power and femininity, men go on to open up and express themselves in their style, both in ways that are not related to gender or the old standards anymore.
Words by J Simpson
Photographer Leonardo De Angelis
Stylist Viviana Rodriguez @ Creative management
Make up Bobby Bujisic @ Judey Cassey
Model Yaris Cedano @ Marilyn
Black Bouclé wool New Romantic double-belted trousers
Gray vertical stripe Mohair Version II cowl-neck Jumpsuit.
Black Merino wool cowl-neck Grid Sweater with elastic waist.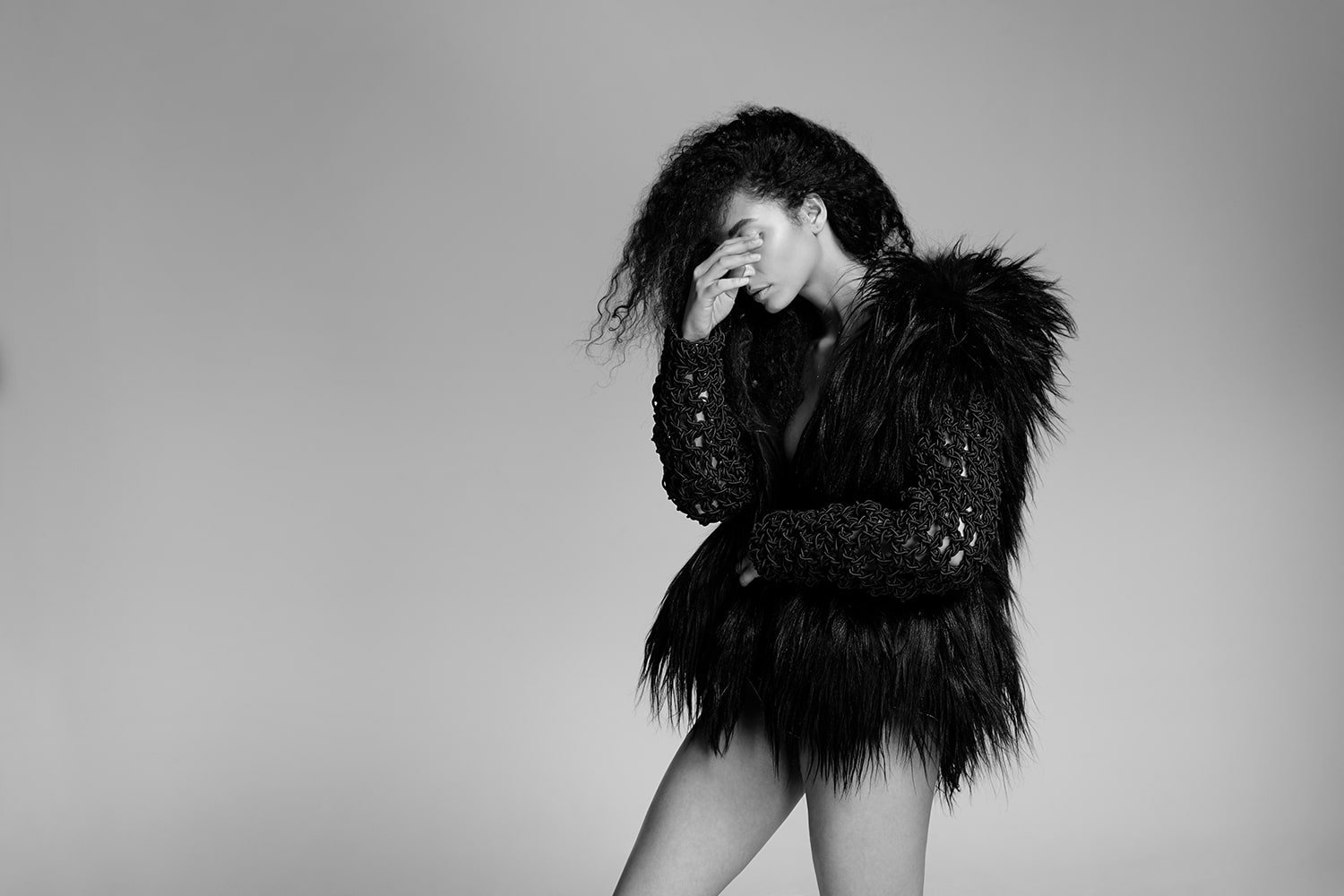 Black dyed Goat Hair hooded Jacket with crocheted elastic sleeves.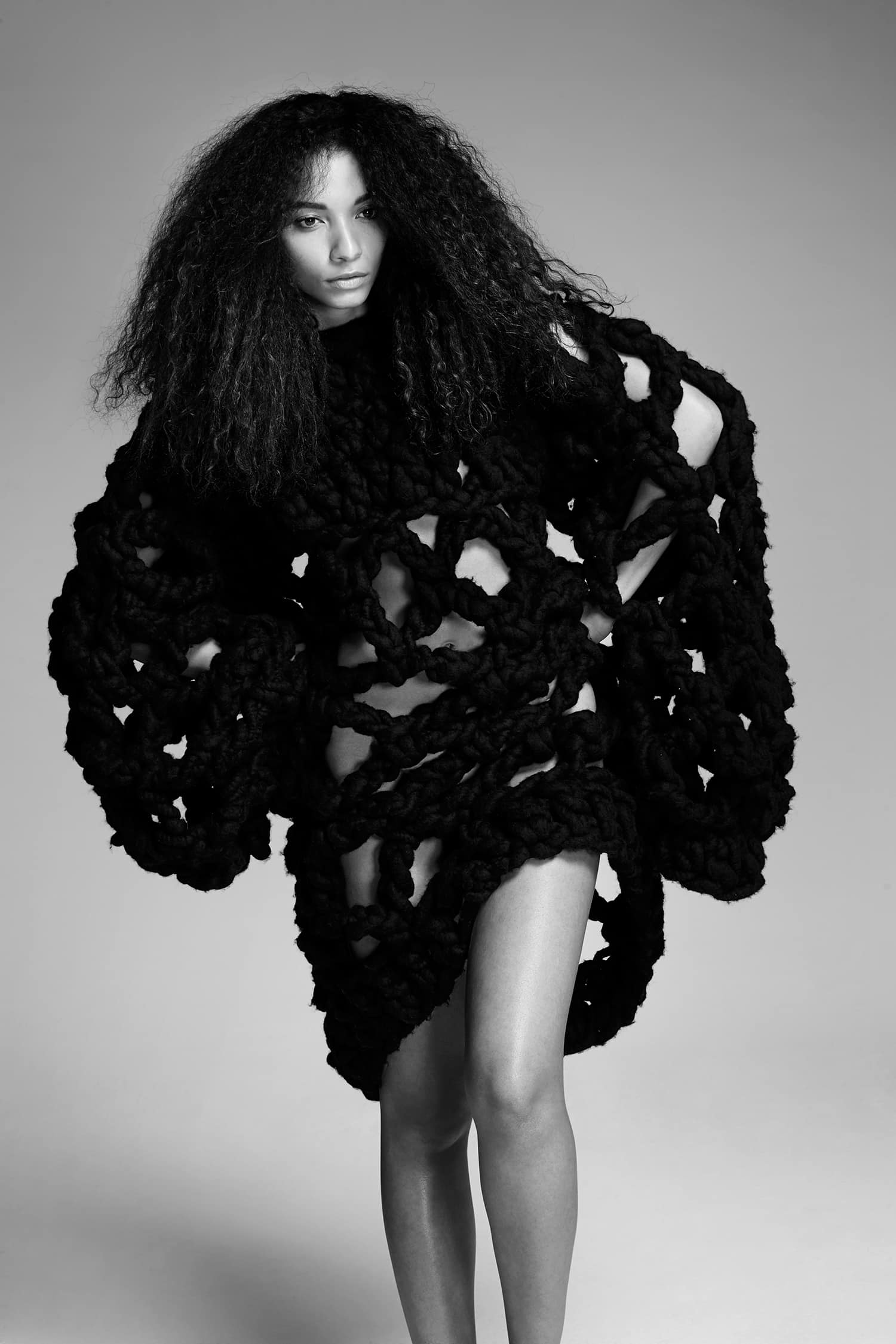 Black hand loomed Merino wool crocheted Chain-link Fence Sweater.