Youth Culture, Photographer Cheney Orr in Havana, Cuba
New York City-based youth culture photographer, Cheney Orr chases the less depicted places and faces of society all over the world. His images range from raw yet deeper-level relatable (partying New York kids) to the force that pulls the wool back from one's eyes (the streets of Kabul). Orr is not only willing to go where many don't go; he feels a drive to seek it out and capture it.
That drive has brought him to places like Ukraine, Nepal, Rwanda, Egypt, Afghanistan, and Ethiopia. Most recently, it brought him to photograph the young counter-culture scene of Cuba. Orr's knack for simultaneously observing and communing his subjects provides an intriguing perspective on the youth culture in a country that has just become open for tourism business for Americans. The young scenes in Orr's photographs are poignant and thought-provoking, but also new and novel for many. Here, he shares why he's pulled toward the subjects he's pulled to, what he found in Cuba, and the stories behind his photos. —Interview by Courtney Iseman
How did you get started with photography, and what initially attracted to you to some of the world's grittier landscapes?
My love of photography began the summer following ninth grade at a free photography program at Stuyvesant High School. One day after the program, a classmate and I decided to scale the scaffolding of a construction site to climb onto the then-abandoned High Line to take pictures of young kids. It was at this point that I realized photography could be a tool (or even an excuse) to explore places that might be considered off limits. This program was also the first time I set foot in a darkroom, and experienced a process with which I quickly became obsessed.
Are you still motivated to seek out those off-limits places by some of the same factors? How has your view of grit and grime throughout the world changed or stayed the same?
Definitely, I am still motivated by the same factors that brought me up to the High Line that summer afternoon: the pull of curiosity and adventure and the excitement of experiencing something that is to me unknown. The driving forces that bring me to the places I visit largely remain the same, except now I have become more interested in moving beyond the merely aesthetic to connect pictures to a larger context or story.
What drew you to Cuba?
I had wanted to visit Cuba for years, largely because, as an American, I wasn't "allowed" to travel there. The forbidden nature is what made it so appealing. These photos were taken this January, just before the embargo was eased and the travel ban lifted.
What were your initial impressions? What were the impressions you left with, and how were they different or the same?
My initial impressions from the people I met were of hospitality, openness and warmth. Not once did I feel unsafe or uncomfortable in Cuba, which is something I have never experienced in any place I have traveled to for the first time. Each passing day only revealed more depth of genuinity of people I met. Not to be so naïve as to say Cuba is a sinister-free utopia, but my short experience there was almost as such.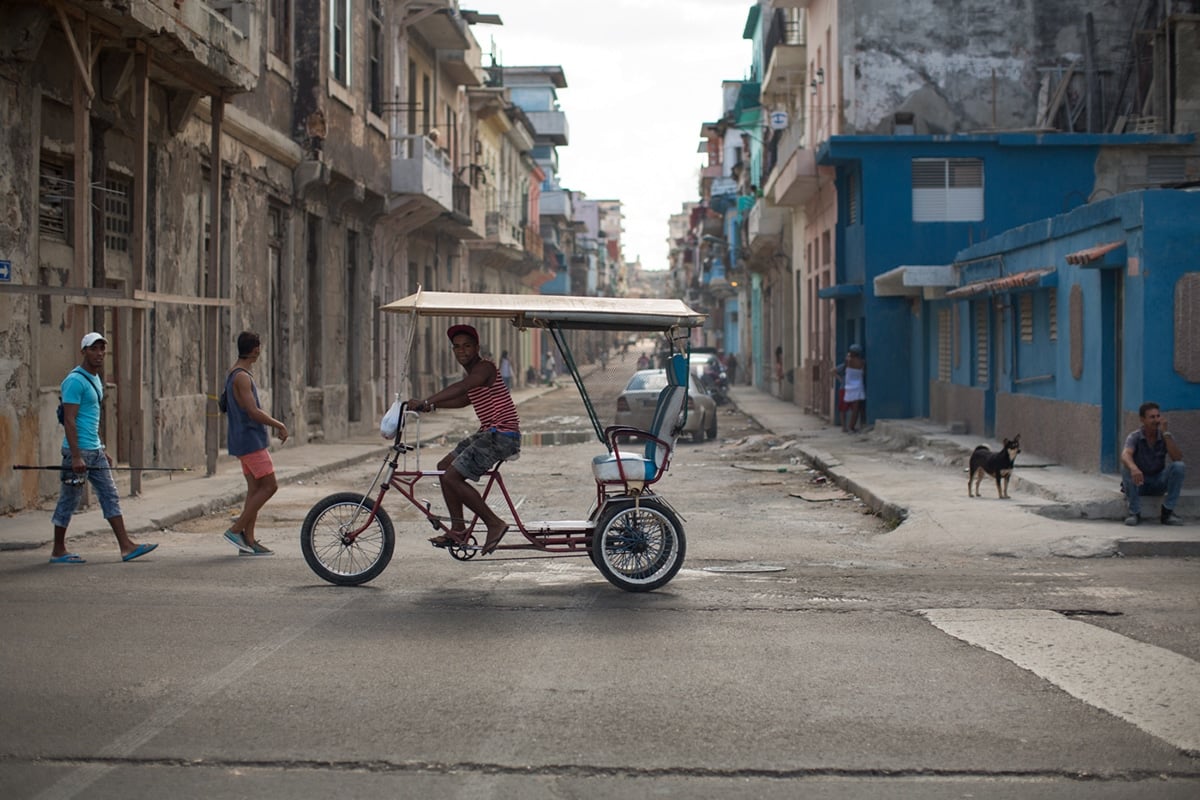 Were you surprised by anything you found there?
It surprised me how easily I was granted access to personal spaces and welcomed in to witness parts of Cuba's underground culture. I was able to enter people's' apartment buildings, rooftops and homes. One day I was taken behind a military base where, buried in the brush, a cockfight with illegal gambling was being held. One night I went to an underground rap show and the next, I was brought to a nightclub that unexpectedly doubled as a brothel.
How would you describe the youth in Cuba?
The youth in Cuba are the same as youth anywhere around the world. The difference is growing up in the United States, most young people have the sensation of so much possibility. In Cuba, this feeling is often limited.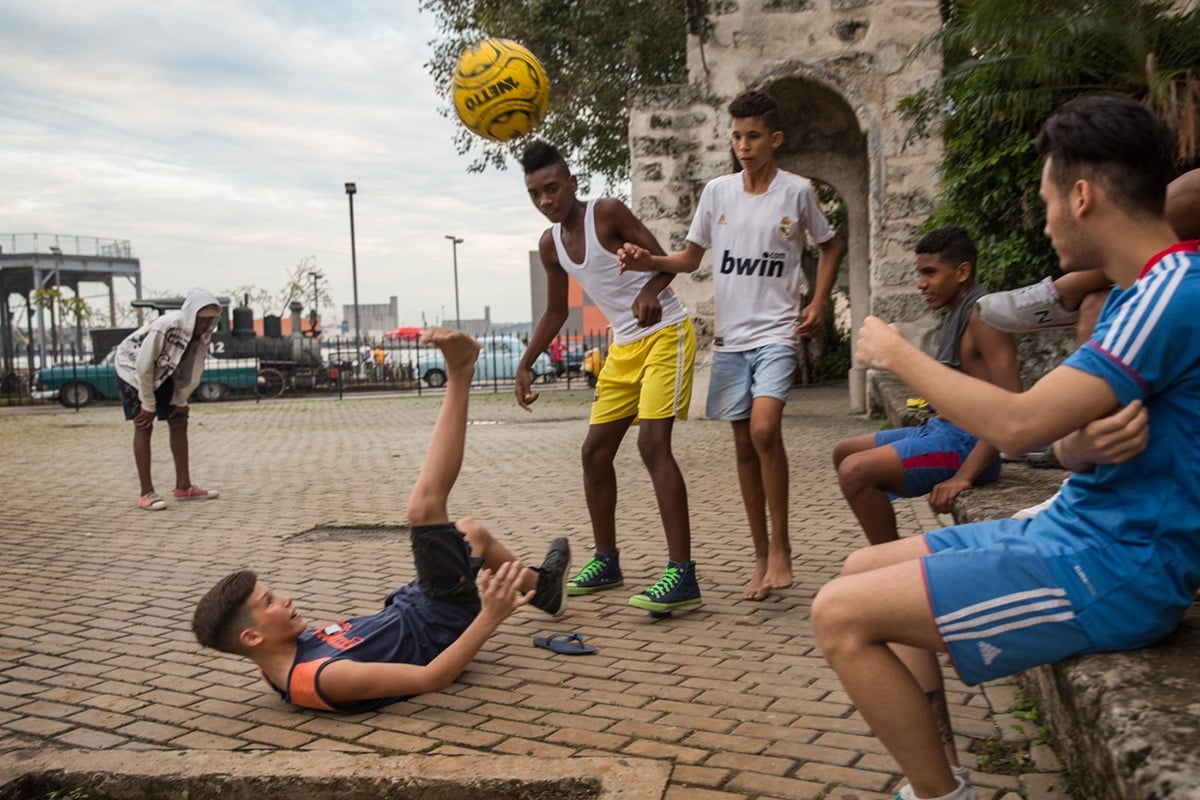 What is life like for young people in Cuba, as far as you observed during your time there?
So, some background information. Cuba has a population of about 11 million and roughly 4 million of those are under the age of 30, making it one of the youngest countries in the hemisphere. Over the past few years, more venues have opened up for arts, music, and food. However, resources such as Internet are still very limited and it seems young Cubans remain largely isolated from their counterparts in other countries.
Just as far as your own personal observation, were there any tangible negative consequences you saw as a result of that–isolation and lack of internet, etc.? Or any signs of that in attitudes there?
Goods and access to Internet are undeniably extremely limited and many goods I saw were way over-priced, not only for Cubans but even by American standards. A simple lamp, for instance, might cost $100 in a country where the average monthly salary is $25. So, of course some people expressed frustration with the government. For example, I went to a club to hear a rapper who goes by the name Barbaro el Urbano whose set included many lyrics expressing anger against the Cuban government.  The nonprofit that I traveled with gave away clothing and skateboards, and individual visitors also brought presents because gift-giving is expected from tourists.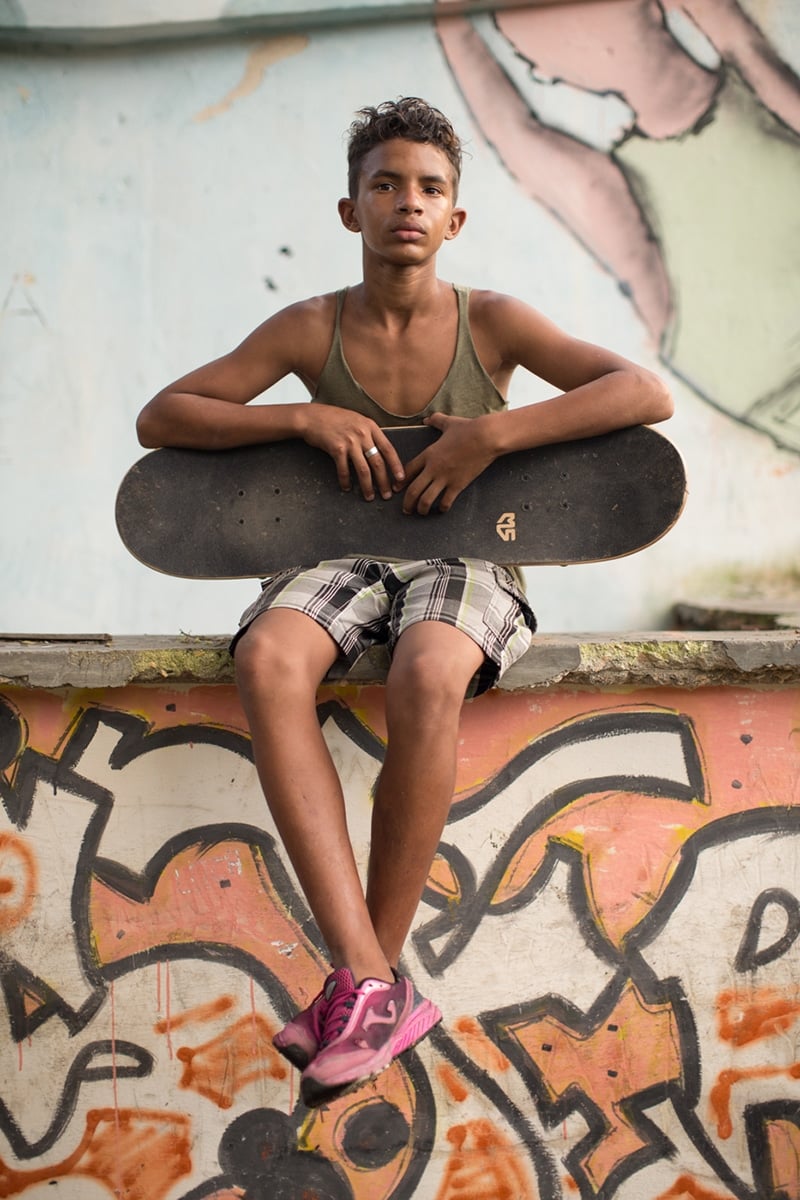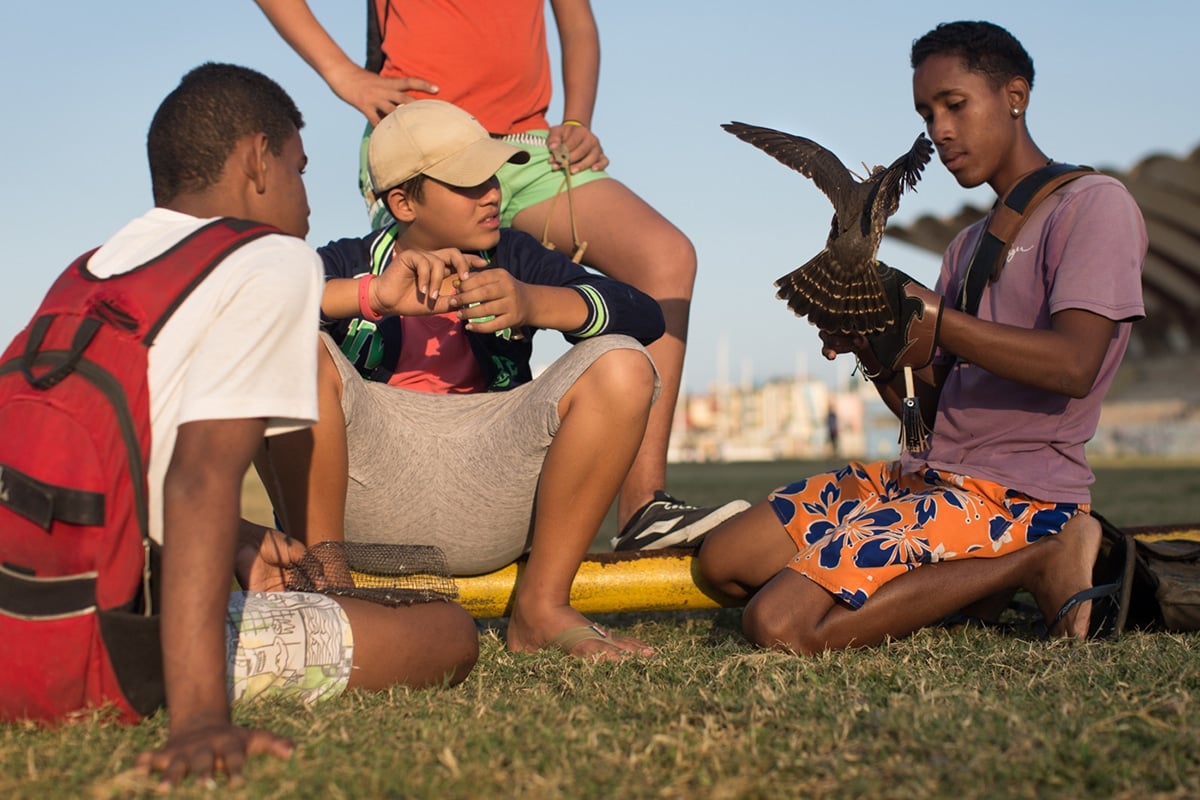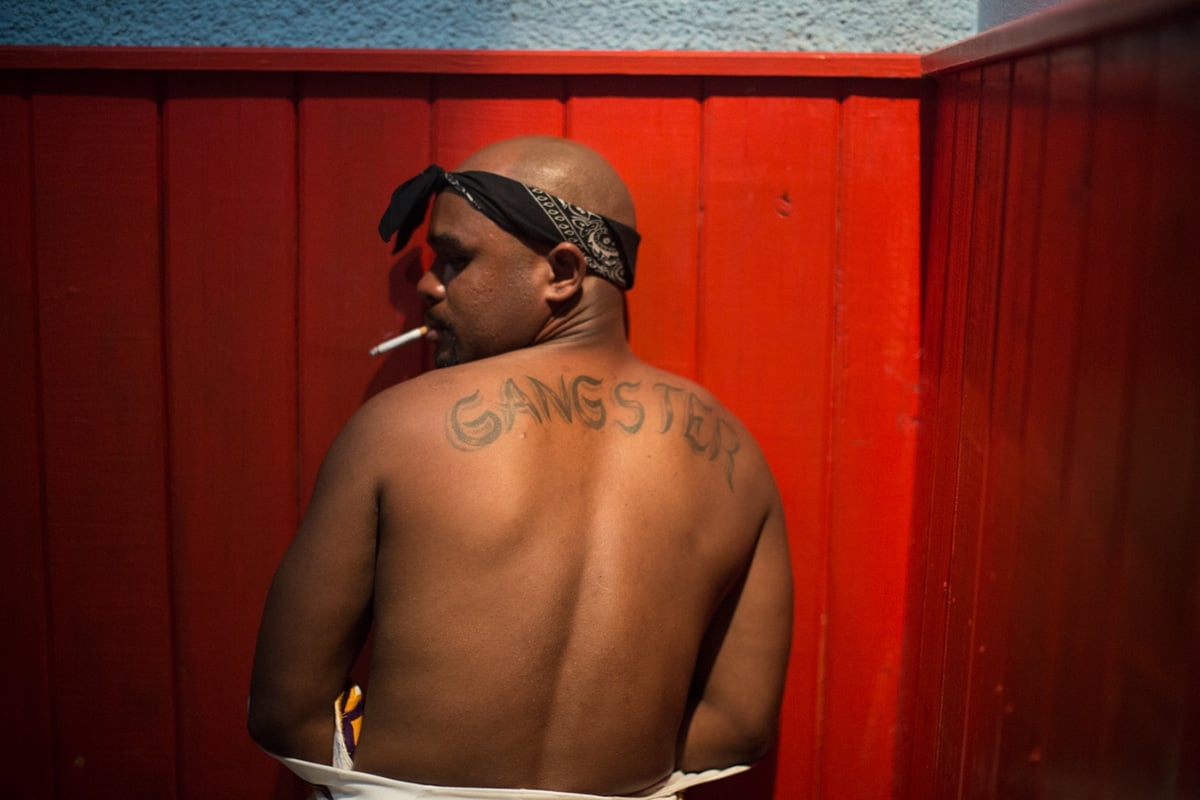 Did any other instances demonstrating the potential optimism there stick out to you? Among the new arts, music and food venues, did any scenes seem especially vibrant, or did people there seem excited about the future in any particular or memorable ways?
It often felt optimistic at the WiFi hotspots, which number around 50 throughout the country-even though the connection is pre-historic, you have to pay $2 for an hour for Internet and the access is censored and monitored. Despite all this, young people come together in one place and share the experience of connecting to the outside world. In general, young people find ways to entertain themselves and have fun.
How do you think the youth there might compare to some of the other places you've traveled, like Ukraine, or Afghanistan, or Ethiopia?
In all these countries, economic paths for the young population are extremely narrow. However, for the first time in 50 years, the United States and Cuba have restored ties. This and the combination of the Caribbean/Island culture seem to result in a greater optimism  amongst the youth than in Ukraine, Afghanistan, or Ethiopia. Whether or not that optimism is well placed has yet to be established.
Are there common themes you find among young people as you travel, whether they're in New York or Kabul or Havana?
Traveling outside of the United States to almost any non-western country, I've found that many young people are fascinated by the U.S. from what they know of our "culture" through TV, movies and music. I have met many who dream of immigrating to the States. For sure, in some dire situations of extreme poverty or violence, life in the United States would be a major improvement. But it is often not understood that life is not quite like they see from our media. It is my feeling that in some of these countries, if young people who dream of making it to the United States actually came here, life would be a lot more difficult than they imagine, even more so than in their homes. Of course, this is very circumstantial and since I was lucky enough to grow up here, I know this is an entirely privileged viewpoint. However, the hardships of the immigrant experience in this country are well-documented, and walking around in New York City you can see it every day.
Is there anything in particular about photographing people in Cuba that you think will especially stick with you forever?
I will never forget how graciously people allowed me to slip into their lives and homes, and how openly they shared a bit of their existence at a point of change in both their country's direction and their personal lives.