1993 a style editorial by photographer Lucie Hugary
The New Museum exhibition "NYC 1993: Experimental Jet Set, Trash and No Star" brings together a retrospective on the early 90s. These years are marked by the fall of the Berlin Wall, AIDS, the beginning of the World Wide Web, gay rights, the Dissolution of the Soviet Union… Nirvana, Radiohead, the Spice Girls… and a unmistakable fashion aesthetic… Photography: Lucie Hugary, Styling: Omar Thomas.
Tank top Acne, Sunglasses Diane Von Furstenberg, Sweater Marc by Marc Jacobs, Bracelets Alkemie.
Makeup: Virginia Le Fay at Ford Artists using M.A.C Cosmetics, Hair: Heather Blaine at Cielo Blue Pro using Redken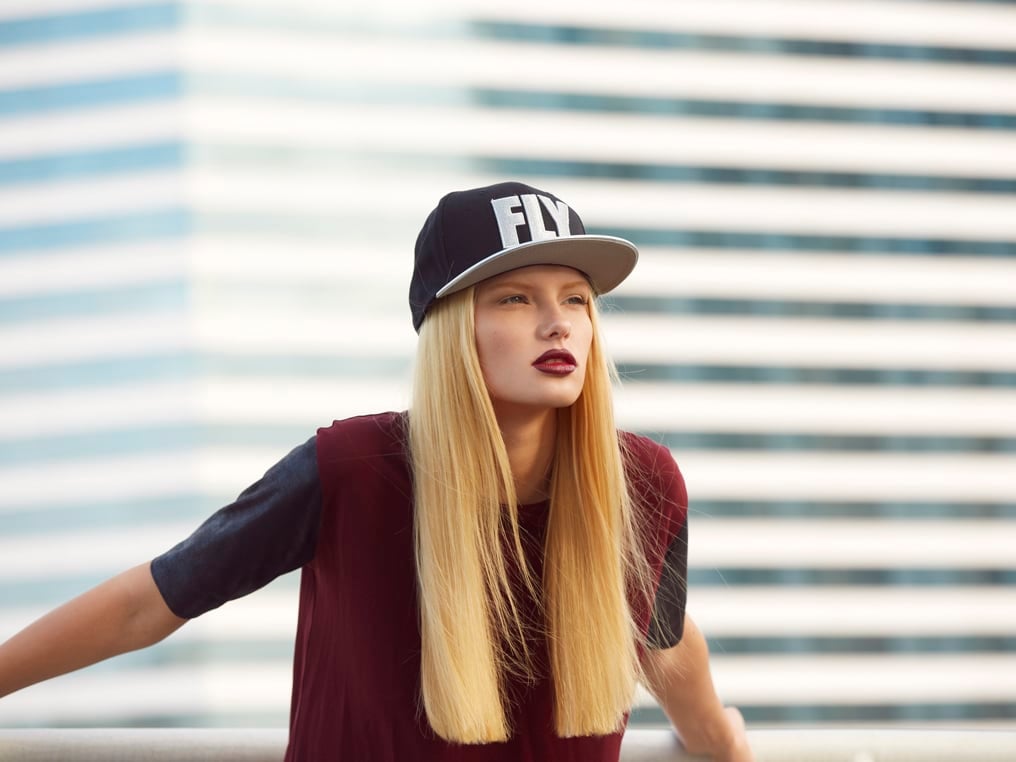 Top Aiko Dovina, Hat New Era
Beanie Acne, Top TokyoLux, Skirt Lucca Couture, Sneakers Nike, Cuffs Alkemie.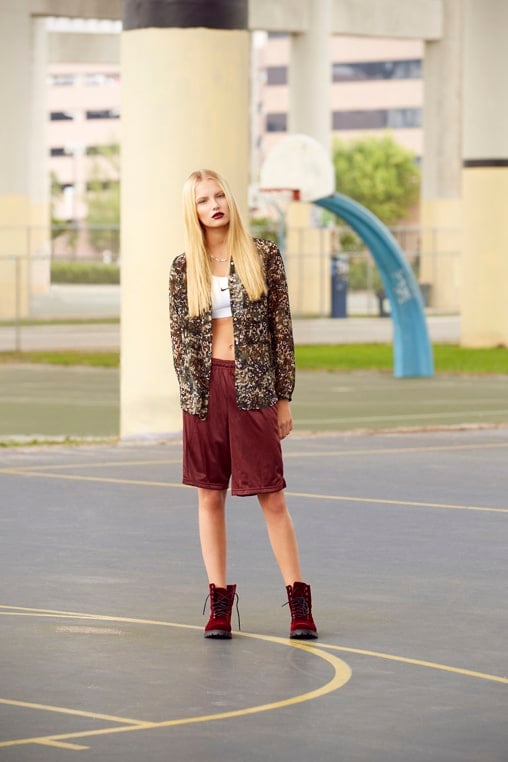 Shirt Kenzo, Sport bra and shorts Nike, Velvet boots Dr Martens.
Sweater Denim & Supply by Ralph Lauren.
Shirt Kenzo, Shorts Nike.
Top Nike, Shorts Opening Ceremony, Earring Stylist's own, Sunglasses Diane Von Furstenberg.