Artist Adel Abdessemed at David Zwirner New York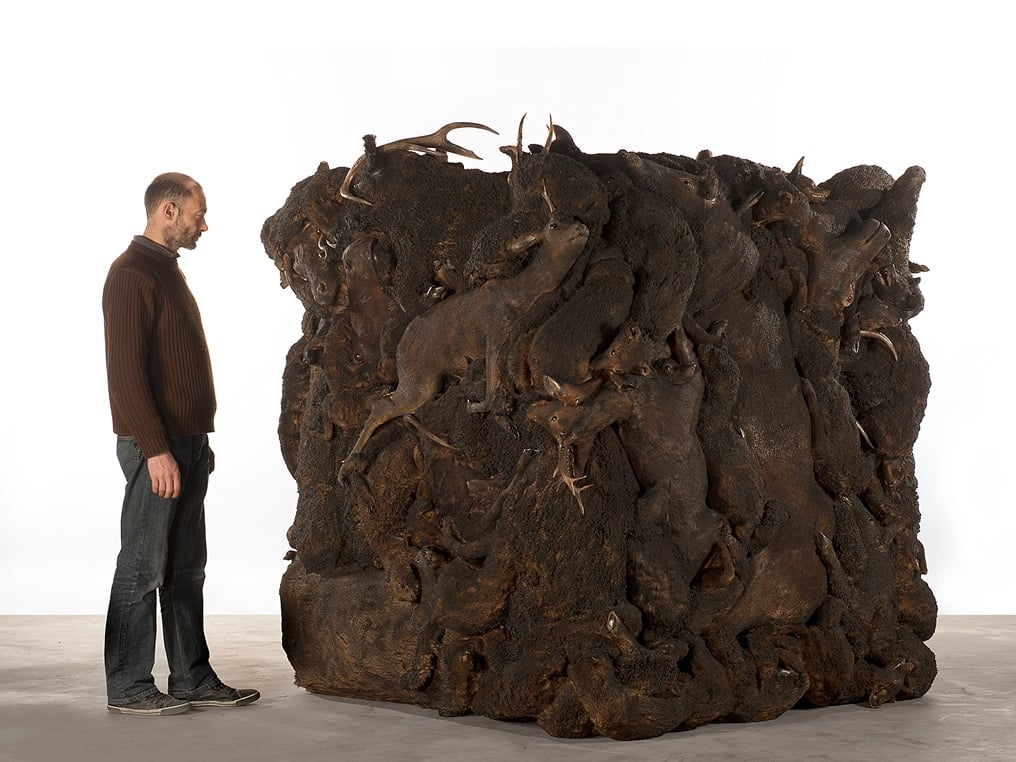 Across a wide range of media, artist Adel Abdessemed transforms well-known materials and imagery into charged artistic declarations. The artist pulls freely from myriad sources–personal, historical, social, and political–to create a visual language that is simultaneously rich and economical, sensitive and controversial, radical and mundane…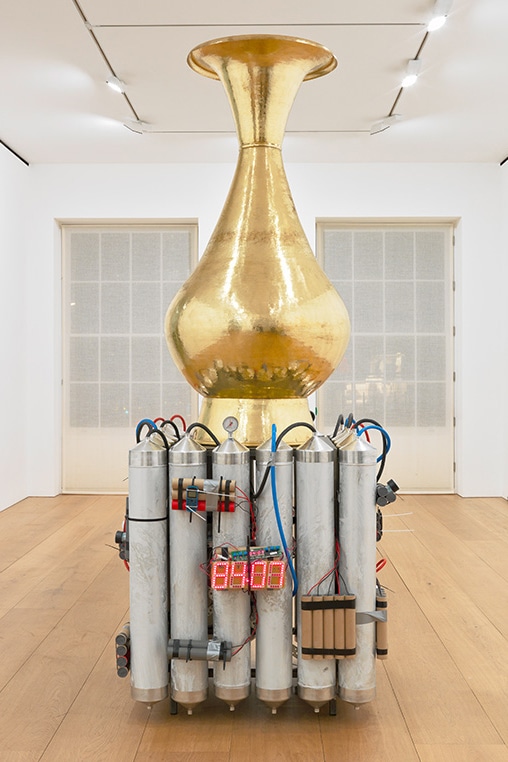 Born in 1971 in Constantine, Algeria, Adel Abdessemed studied at the École des beaux-arts de Batna and the École des beaux-arts d'Alger, Algiers and the École nationale supérieure des beaux-arts de Lyon. He was an artist-in-residence at the Cité internationale des Arts de Paris in 1999-2000, and the following year at P.S.1 Contemporary Art Center's International Studio Program in Long Island City, New York. He now lives and works in Paris.
© Adel Abdessemed, ADAGP Paris 2013
Courtesy the artist and David Zwirner New York/London
Current Show:
"Le Vase Abominable"
February 22 through March 30, 2013
David Zwirner Gallery
London W1S 4EZ
For more information: www.davidzwirner.com
This image: Le Vase abominable, 2012-2013
Previous image: Taxidermy, 2010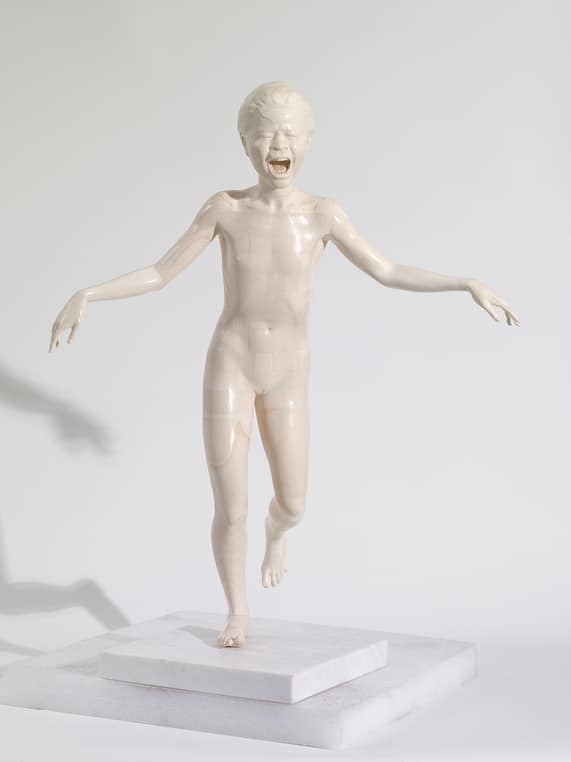 Cri, 2013
56 inches
Ivory
Telle mère tel fils, 2008
27 x 4 x 5 meters
Airplanes, felt, aluminum, and metal.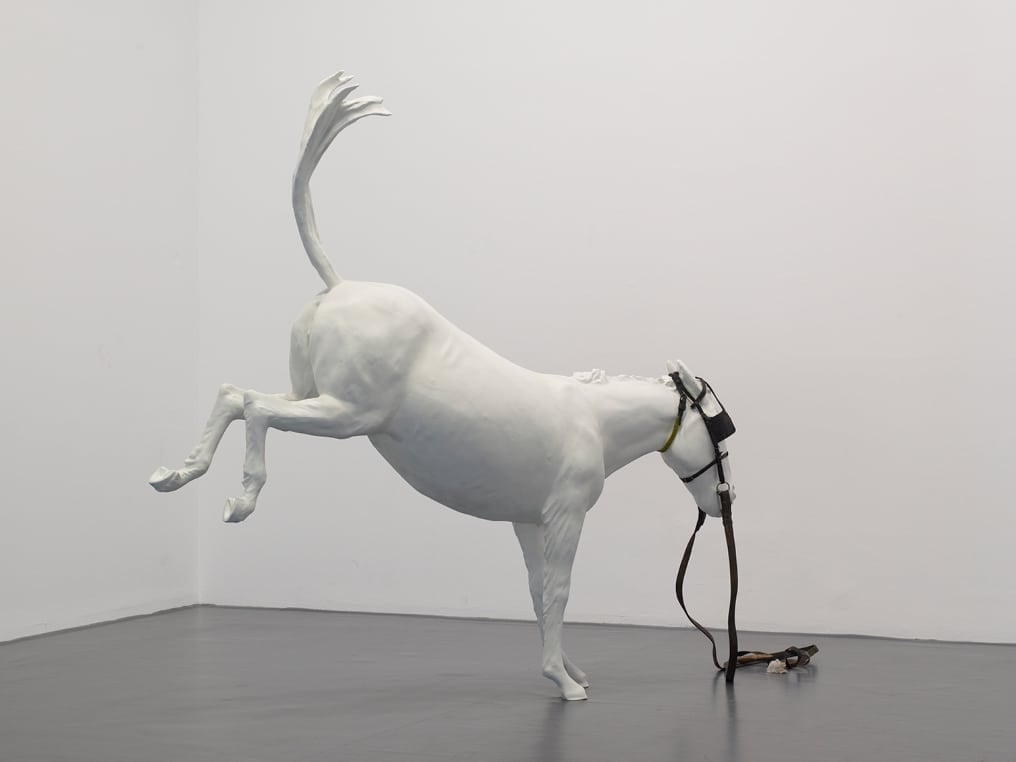 Cheval de Turin, 2012
Aluminum and paint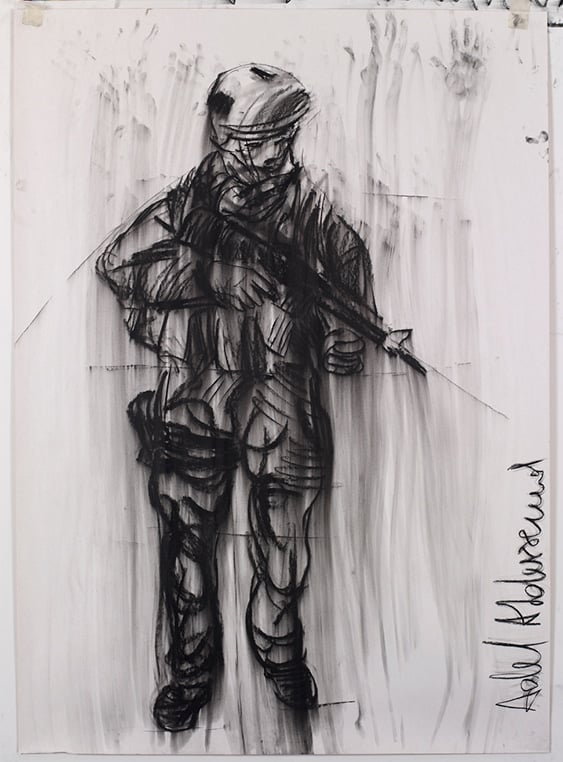 Soldaten, 2013
Charcoal on paper
Helikoptère, 2007
Video, 3 min (loop), color, sound
Adel Abdessemed Je suis innocent, 2012
Digital C-print
90 1/2 x 69 3/4 inches