Rocking and Rolling, Model Justin Gossman for Sav Noir
When it was first unleashed on an unsuspecting suburban populace in the 1950's, rock 'n' roll was perceived as a threat. A menace to society, comparable to the Red Scare that threatened the "American way of life" with its loose hips and morals.
Considering the furor, tumult, and outcry, it's kind of disappoint r 'n' r  has become the most bland of lifestyle accessories – a facsimile of rebellion, but still in bed by 11.
Los Angeles-based fashion label Sav Noir is doing its bit to turn that around. Influenced by the untamed life well after the sun has set. They're making dark, chic clothes for "the matured, rebellious souls of our era. The ones whom fear nothing, or no one," as they put it.
Sav Noir AW'16 "The Moto" film tells the painful story of chasing a rock'n'roll dream following model Justin Gossman as a young rock 'n' roller, through his dreams of fame, fortune, and excess, through to the painful, vacuous existence of a struggling artist. Watch Gossmann go from sleek, stylish nightlife to the stillness of the early morning, smoking cigarettes, gazing at the sun. The once existing allure of success through the noisy city streets is now but a subversive mirage for the artist. The sleek leather jackets are a fashionable staple uniform that confess the stages of the emotional highs and lows through fuzzy exotic skins, interwoven tweeds, luminous metallics, and black motorcycle styles. The remnants of pleasure allow the belief of ambition to live on.
This is today's rock 'n' roll, make no doubt about it.
Sav Noir's MOTO video is brilliantly soundtracked by LA's Thrillers, ranging from blurry, bleary-eyed dancehall to messed up, cut-up rock 'n' roll jangle pop.
Here's to the birth of a new revolution, one that can be smart and sophisticated, while still being edgy and dangerous!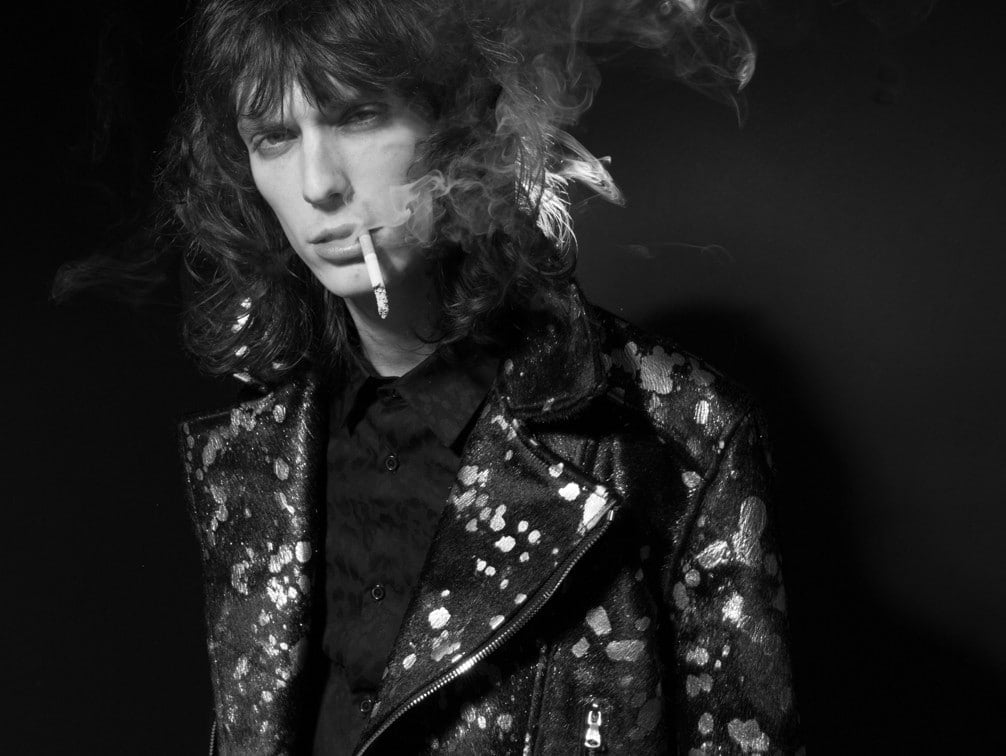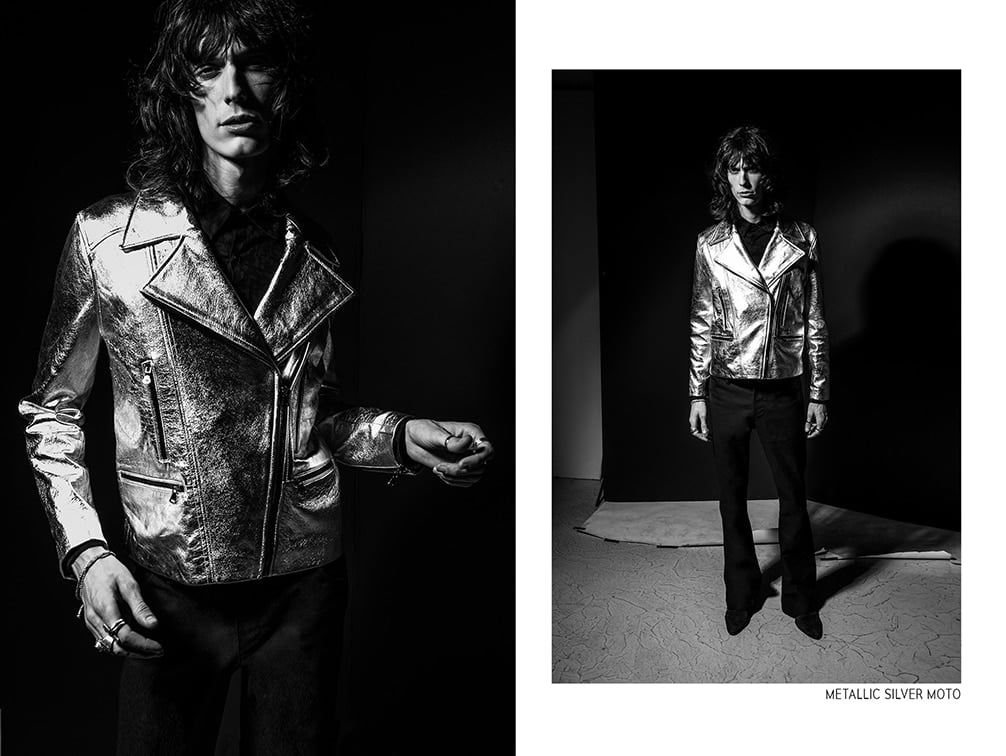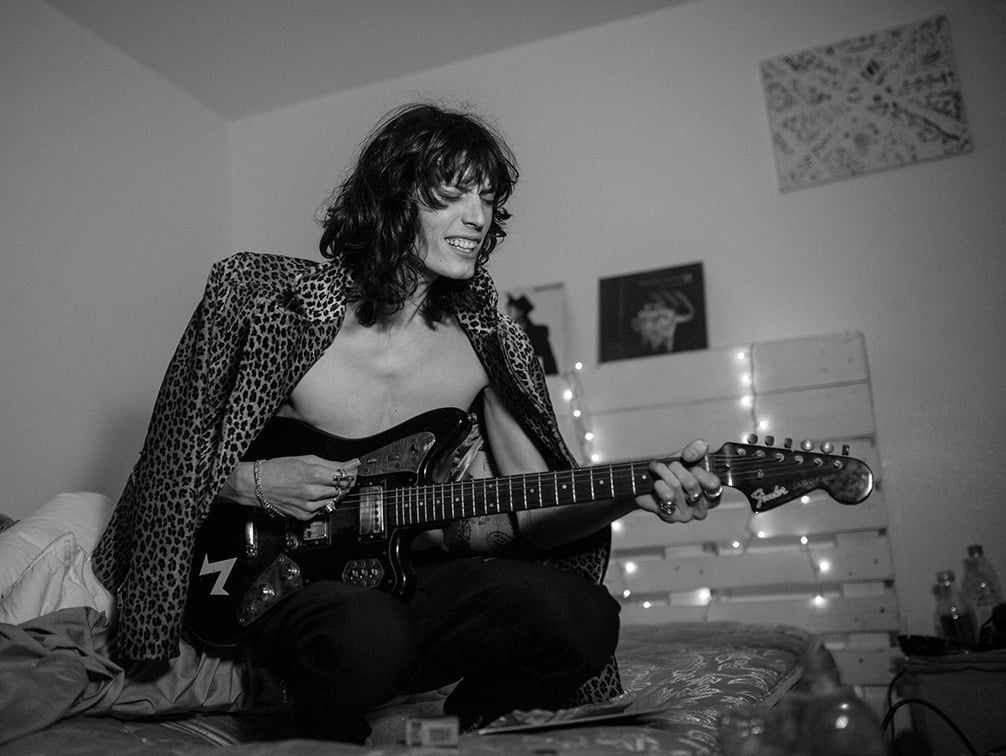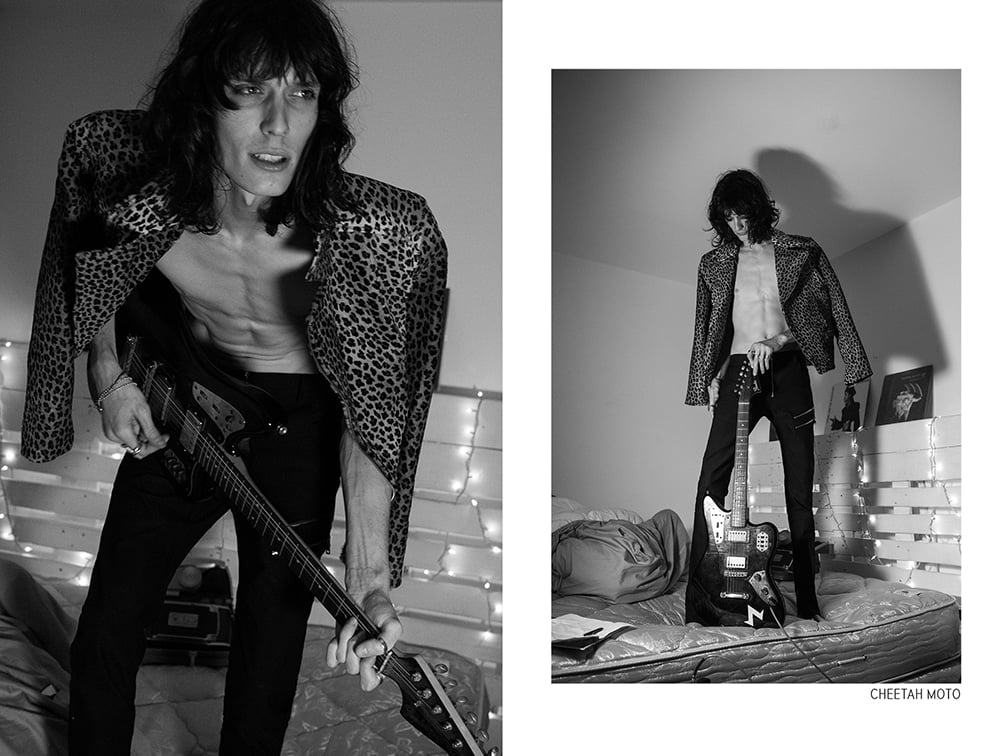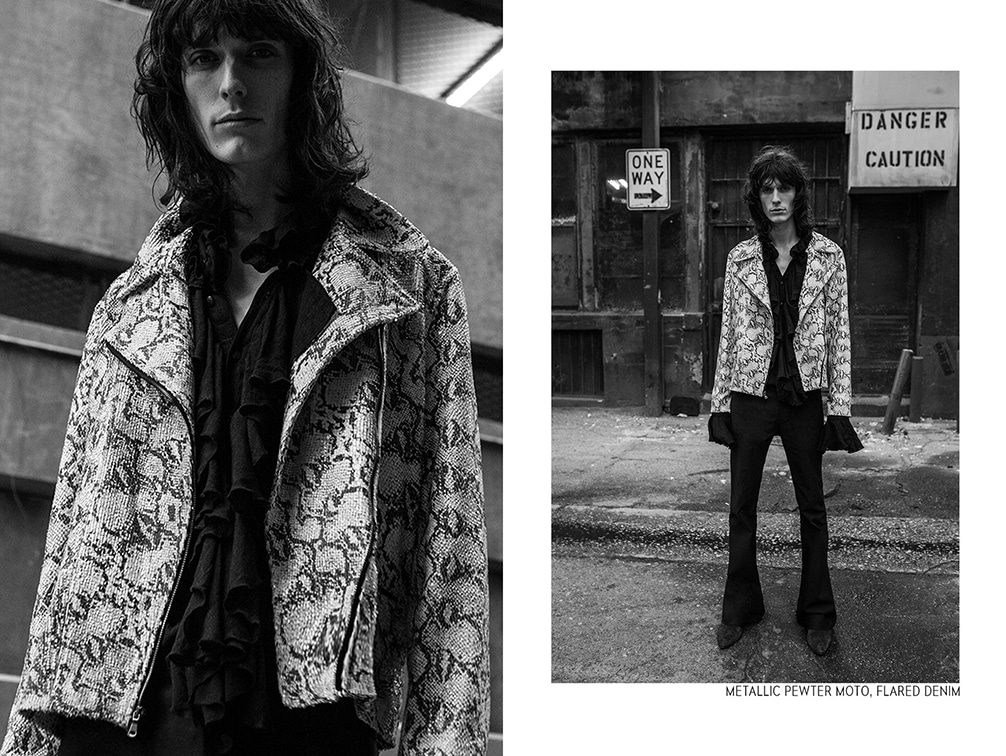 —For more images and information about Sav Noir AW16 collection visit Sav Noir. Photography and film by Christopher Parsons, Stylist Roman Sipe, Model Justin Gossman, Music THRILLERS, words by J Simpson.
More Men's Editorials
Float Like A Butterfly, Sting Like A Bee —Men's Fashion Editorial
Some Call It Hard; a men's style editorial by Ramon Spaeti