Brian Eno – "The Ship" —A vessel lost at sea
Brian Eno's The Ship (Warp Records) is like a libretti for Snowpiercer, or J. G. Ballard/Ben Wheatley's High Rise – imagining society as a vessel lost at sea, forever drifting through endless, featureless landscapes.
Trying to conceptualize or visualize society is a tricky business, especially in these uncertain mercurial times. Society changes in a nanosecond, never resting, always refreshing. With so many pieces and moving parts, it can seem like an impossibility to comment on even one tiny aspect of the world we're living in, let alone the entire monolithic machine.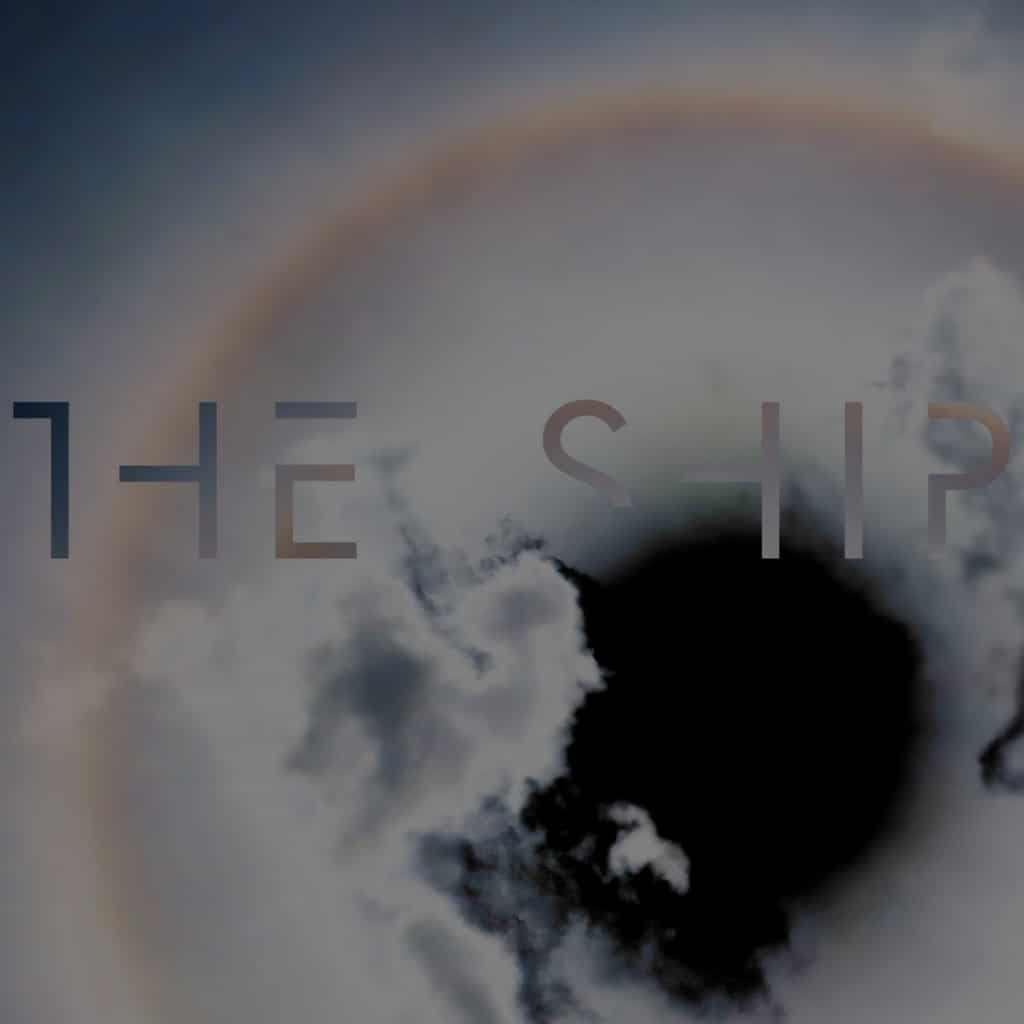 Brian Eno likely needs no introduction for fans of atmospheric, imaginative electronic music, as the modern progenitor of Ambient music, via his ambient series in the '70s. Eno's always been concerned with removing the human from the scene, in an effort to truly free music from egotism and repetition, to create something truly futuristic.
Eno's ambient works are particularly adept at evoking landscapes/settings, like the austere, minimalism of an airport in Ambient 1: Music For Airports or a vast, menacing alien planet, on Apollo: Atmospheres And Soundtracks. With a dense arsenal of organic, evolving electronic music machines, Eno's music, along with other 20th Century innovators like John Cage – set the gold bar standard for synthesizing the natural and the technological worlds.
As important (and beloved) as Eno's ambient works are, his futuristic, technological Pop music is every bit as influential and popular, if not more so. Eno's vocal records introduce his silken, airy British patois over a patchwork of mutatted, modulated Pop Music. Even 40 years later, albums like Another Green World and Taking Tiger Mountain (By Strategy) – not even to mention his influential production work on Bowie's Berlin Trilogy of Heroes, Low, and Station To Station – still stand as hallmarks of what Futurepop could be.
The presence of the human voice, in the midst of whirling, antigravity oscillators; deep drop-shadow bass; and timeless, shimmering drones – lends itself to a "Ghost In The Machine"-type interpretation. It's the sound of an individual trying to find their place in an increasingly complex world.
Tellingly, the lyrical content is vague, abstract, difficult to decipher, in much the same way that it can be difficult to determine one's own impact on the world, the effectiveness of our activism, or where to focus our energies.
The Ship is comprised of four tracks, all seamlessly sequenced into one futuristic classical suite. Album opener "The Ship" is the lengthiest offering here, full of ghostly, creaking timbers and muttered, somnolent speech, while titanic buoys clang in the misty distance.
The remainder of The Ship is an electronic suite, in three parts, titled Fickle Sun. The human becomes more pronounced, more defined, with Eno's detuned, nearly-robotic vocals, similar to the techno-anonymity of The Knife or Fever Ray. The anonymous vocals become nearly monastic, intoning of toiling beneath a grueling sun. It imagines today's white collar workers as itinerant farmers, or some loss mythological race for that matter. If Tolkien had lived long enough to criticize the capitalist tide, Gimli or Perigrine Took might've sung a song such as this.
In scope, The Ship is as ambitious as Scott Walker's resurgent neoclassical opus The Drift, and perhaps even more successful. Walker's drifting neoclassical is imposing and ostracizing, in its density. It does not reward casual listening. Eno's ghost ship, however, is – if not necessarily inviting – than enveloping. It surrounds your ears like mist, as you fall into his foggy allegorical myth.
Too often, the Ambient music that Eno helped to pioneer is used as soundtrack for austere, clinical, minimalist modern settings – furniture showrooms, subdued cocktail happy hours, spa music. Instead of offering a criticism of modernity/futurism, it just helps to perpetuate the widening gap between the "Haves" and "Have-Nots". It defangs Ambient music's ability to satirize institutional living, as well as sanding off Ambient's menacing, dark ambient shadow.
We are standing at an important moment in history. On one hand, things are finally starting to change for the better, as society is finally starting to relax its death grip on tried-and-true models and identities, while on the other, it can seem that we're just spinning our wheels, or drifting through an endless fog.
The Ship is out now on Warp Records
–words by J. Simpson 
Score: A