Interview with Shirley Manson: "…And God Created Garbage"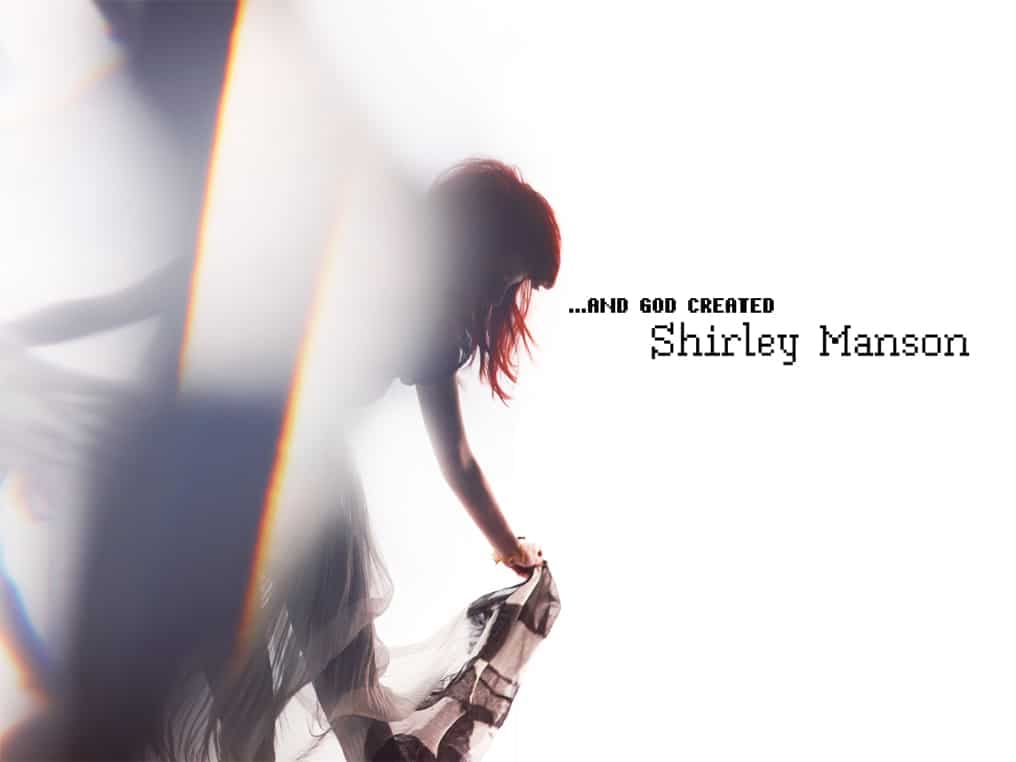 When the time came for grunge to take a shower, one woman epitomized the sleek, techno-forward convergence of rock and electronica. With warrior's armor — dark eyeliner, ankle boots, and a sharp, uncompromising tongue — Shirley Manson was the consummate idol for a legion of Darklings, a generation of adolescents going through puberty in an uncertain time of intense pre-millennium tension and violence. Now that we are all adults here, Garbage has become a band beloved by everyone from the girl smoking in the bathroom to my mom (try to name another band who sampled Salt-N-Pepa and the Beach Boys…in the same song). Now, with a legion of fans waiting, Garbage is releasing their fifth album of new music on their own label, Stunvolume, and it's time to catch up with the real woman with the most cake.
—text and interview: Roberto Reyes, photography: Mason Poole, fashion: Marjan Malakpour @ Margaret Maldonado Agency, fashion assistants: Sheena Annikki Templeton, Marnika Weiss, hair: Pamela Neal @ Margaret Maldonado, makeup: Donald Simrock @ Margaret Maldonado, manicurist: Jamayka Hamilton, oost-production: Kate Gash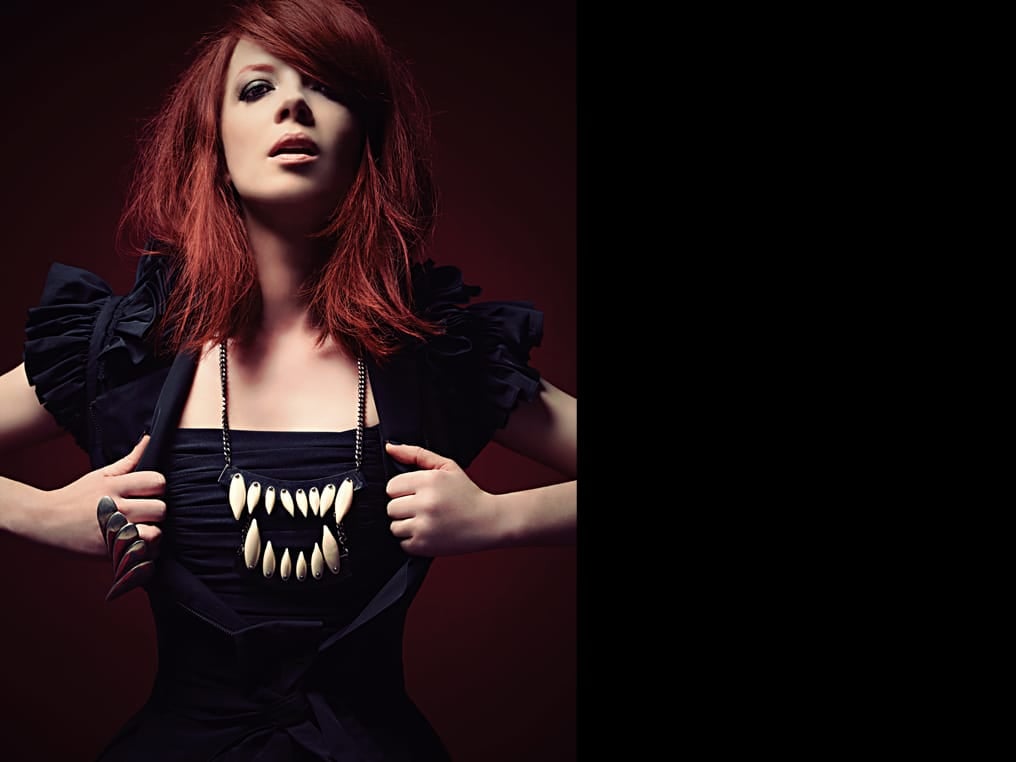 Roberto Reyes: What's the overall theme you wanted to express through the new record, "Not Your Kind Of People"?

Shirley Manson: What I've been saying lately is that it feels like resurrection to me on lots of different levels — on a personal level and, in some ways, as a band. On a personal level, my mom died between the last record and this new one. When my mom died, something in me died. So to me, resurrection is the theme.
How did the idea for Stunvolume come about?
In my band, we have sort of our own language in a way, like twins have. It's a secret language where we have codes for things so that we can communicate when there are other people around and we don't necessarily want them to understand. For example, if Steve [Marker] said to me, "RPC," that would mean, "Watch out, you've either got something in between your teeth, or you've got really bad dandruff."
A phrase we use all the time is: "Let's listen to that back at Stunvolume." That's the thing that we regularly say when we pick out an idea that we really love. So when we chose the idea for the record label, Steve said, "How about Stunvolume?" and we were all like, "That's it. Perfect."
Garbage was one of the top bands at the turn of the century. What was it like to be in a rock band when hip-hop replaced rock and roll as the go-to genre for mainstream youth?
I suppose sort of like Maria Callas felt when Elvis Presley came out. It's kind of bewildering, you know. But if I'm going to be perfectly honest, I knew that something had occurred; a shift occurred when The Strokes and The White Stripes arrived onto the scene. I literally heard that first Strokes record, and in my head I thought, "We're f*cked. We're so f*cked." We had been touring for a decade, and when you tour, you basically have no idea what's going on in the culture.
You lose all perspective for the most part because you're completely in this air-tight bubble that's all about going out and performing live then getting on the bus to travel to another city. You lose connection with the street completely. And we had, more or less. I mean, we all had computers and used the Internet and everything — it's not like we were Luddites — but we didn't fully grasp how fast things had changed, and as a result we got left behind. We weren't MySpacing or Tweeting. We barely had a website that functioned in a graceful, easy way. We had stuff going, but our grasp of it was very slim. We got hit by a tidal wave.
Is there a song from recent years where you thought, "Damn, I wish I wrote that" or "That would have made a great Garbage song"?
There's so many, but Garbage is the best at writing Garbage songs. We thought when we took some time off that there'd be a billion bands like Garbage, but there wasn't one. We were really surprised by that.
We have a really unique sound, so I guess we feel like there's no other band that sounds like us right now, which is really a precious commodity.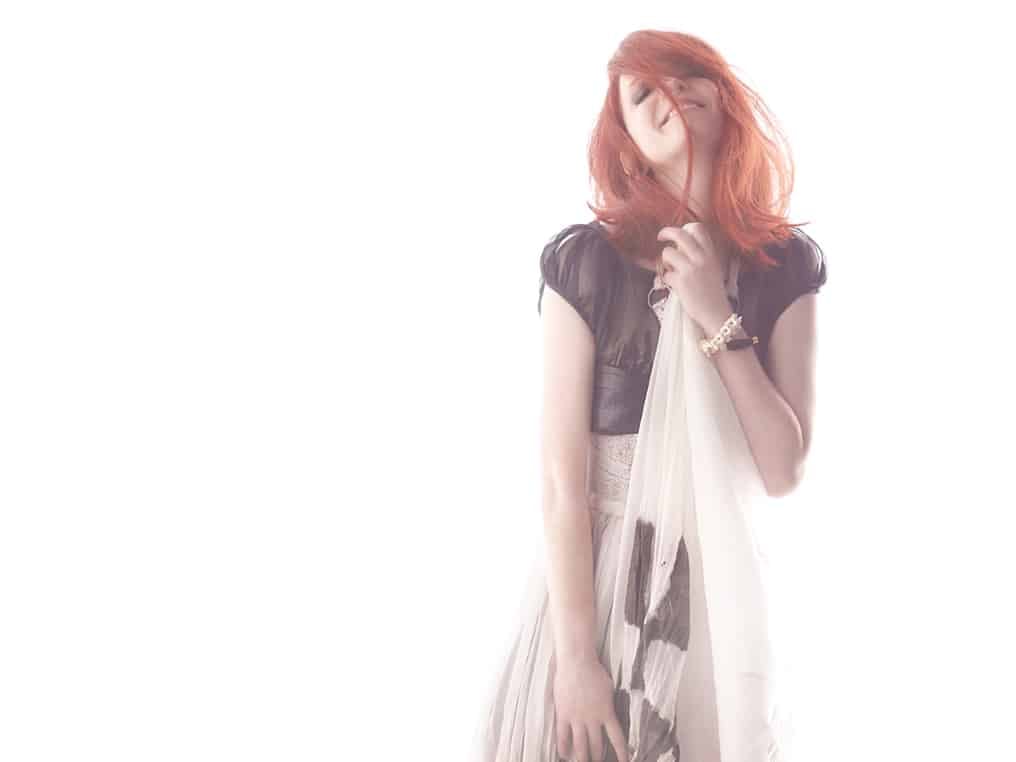 You've always maintained an air of mystery, successfully keeping your personal life private. What is something you wish that the public and your fans knew about you?
Well, I wouldn't tell, would I? I feel that an artist has a right to function in the world doing what it is they love to do without having their privacy invaded. I believe that's a human right. I don't see why, because they love making music, musicians should be punished by tabloid press, people sticking cameras in their car doors, or taking pictures of their children. I don't think that is appropriate. I personally don't think it should be legal that the press can take pictures of celebrities' babies; I find it abhorrent, and it makes me crazy. If I had a child and some f*cking douchebag took a picture of my baby, I'd f*cking rip their thorax out.

Is there a Garbage record that you have a soft spot for?
(2001) because everybody said that's our worst record and that it was when we lost our way as a band. It was a really interesting experience for me as a musician. I learned a lot. It was quite a liberating experience in a funny way. I was going through a divorce, and I ripped my hair out, basically shaved it. I felt like I had rid myself of all shackles because, in a way, when you do become successful as a musician, it is the most amazing thing that's ever happened to you, like a dream come true. On the other side of it, you're stuffed in a cage and tied down to all your old ideas, all your old opinions, all your old creative output, and that can be a prison sometimes. So for me, Beautifulgarbage was really liberating. I have a real soft spot for Beautifulgarbage — I think we all do in the band, actually. We are all really proud of that record.

What is the best beauty advice you ever got, your own trick of the trade? Always check your makeup in the sunlight.
What are the beauty products you can't live without right now?
Ooh, you're walking into my absolute favorite subject. The thing I can't live without is Epicuren Bulgarian Rose Oil. I'm obsessed with that. I'm obsessed with Nuxe Multi-Usage Dry Oil, which smells like Cleopatra. And anything by Tom Ford — that's my new drug. It's beautifully packaged, has gorgeous colors, and goes on like a dream. Heaven. The fashion photographer David Sims said that a woman always looks better in a dark navy blue than a black liner, that it's much more flattering to the eye, so I'm obsessed with M·A·C Blooz Eye Pencil and their Paint Pot in Painterly.
Is there any look from the past 17 years that you cringe over?
No, not really. I'm not overly embarrassed by anything. There was a huge fuss made by my record label, management, the fans, and the media when I shaved my hair. First of all, I shaved it, then I dyed it blonde… and people went nuts. Like literally. I got phone calls from the record company when they saw me on Letterman, I think it was, and they were freaking out, saying, "F*ck, what are we going to do about your hair? Tell us what we can do to help!" and I said, "I don't want any help. I like it." And I did. I absolutely loved it. That was an amazing feeling. Only now do I realize how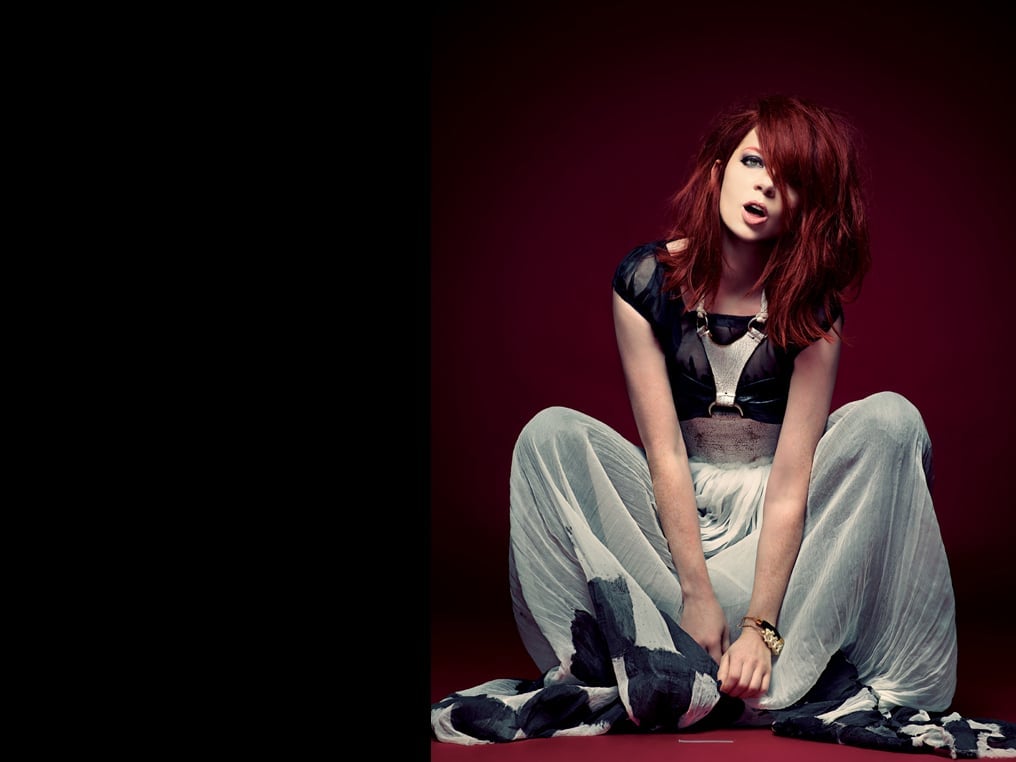 extreme that was. At the time it didn't feel extreme to me. But, looking back, I realize that was pretty bold. But it was an extreme time in my life. I didn't give a f*ck. Everybody was kind of bothered by it.
Was there any reaction from the guys in the band?
I don't think they were particularly happy with it, but they would never have said anything. They're super cool, but I could tell they didn't particularly like it. I think their girlfriends tried to make it more apparent by their facial expressions, perhaps. I was in such a place that I didn't give a f*ck what anybody thought. I was just trying to reclaim my own life. Because, when you become successful, there's just so much restraint involved in a funny way. The record company and management all feel like they've got a lot to lose, and in the end, I just wanted to rebel against it — like, I'm not your performing monkey. I'm not a machine that goes out there and makes you money. I felt aggressive. It's like when you rebel against your parents.
You've referenced films in past looks like Belle de Jour in "Tell Me Where It Hurts," and you had a definite Brian De Palma moment in the video for "Bleed Like Me." What's visually inspiring you now as you gear up to promote the new record?
Mostly female fine artists. There's been a death of alternative music over the last 10 years. You know, I was always inspired by alternative musical characters whether it was David Bowie, Siouxsie Sioux, or Patti Smith, and I feel those kinds of figures have been pushed to the background. So the women that I looked to for inspiration all came from the art world. Frida Kahlo, Francesca Woodman and Louise Bourgeois have been a massive influence on me over the last few years. Marlene Dumas — and always Patti Smith. I guess they're my girls.
The song that made my friends crazy on every mix-tape I ever gave them was "Deadwood." You have a slew of B-sides that were as strong as album tracks. Are there any plans to release them?
I don't know if we will ever release them, to be honest. We left it alone because contractually they're tied up with our labels. It just became really complicated, so we said f*ck it and streamed it on our website. We've always wanted to do a B-sides record, but we just don't know if it's worthwhile at this point.
Ok, I've got a nerdy question…
I love you being a nerd! So cute.
Scale 1-10 — how rad was it to get to be a liquid terminator?
10. Overloading 10. As I mentioned earlier, my mother was dying when I was doing that TV show "Terminator: The Sarah Connor Chronicles", and anybody who has ever lost anything or anybody knows what that feeling is like when you feel completely helpless. So, to go to work every day, drive my car into the old Warner Brothers lot where my heroes like Bette Davis made movies, park my car, and go into this whole sci- fi fantastical world where I was indestructible and fully in control and to change people's lives with just one flick of my sworded wrist was so much fun and so exciting. I can't even put it into words. It was just such a joyous gift in a very dark time in my life. It was also thrilling just to learn something new, something I'd never done before, and I was scared. It's just ridiculous. I can't even believe that that happened to me. I think it was on my fourth audition, as I was leaving, they said let's just tell her, "You've got the job." And then I had to go to the carpark where my husband was waiting for me, and I just managed to keep a complete game face. We drove for a bit and then I went, "I got the gig!" That was awesome.

What was it like when it got cancelled?
It was really fascinating for me because I got to see what goes on behind the scenes in the making of a TV show, and it's very similar to a band. A show operates like a band; you've got a bunch of people all working for the same goal, yada, yada, yada, but meanwhile, you've got the producers and the people in the studio who are threatened by numbers. It's all about the numbers game: how many people tuned in last night, what advertisers were showing. They were all the business side of the art form, for lack of a better term.
Watching what happened with TV was like watching what happened to the music industry. I said to the people at the show, "Mark my words, they will be dying for a show that would attract 8-10 million people a night." Instead, the powers that be were dissatisfied with 8 million viewers. And true enough, they cancelled the show, albeit it was an expensive show. Now they're struggling to get that amount of people to tune into their shows every night. TV, movies, and music have all suffered at the hands of technology, and now it's time to reformulate their methods. It was interesting to watch.
Your character [Catherine Weaver] had just revealed there was more to her than meets the eye. For it to end abruptly with loose ends was pretty frustrating.
It was even more frustrating for me as the writers told me where they were going to take my character the following season — and it was so exciting. But we never got there.
Are you allowed to talk about that?
No, but that's life. Things just get suddenly terminated. And you have to reconfigure.
Nice choice of words. Final Question: What is the likelihood you will PLEASE play #1 Crush when you perform in New York. Every girl and gay boy put lyrics from that song into their love letters when I was in school.
Aw, I love that. We do that song quite a lot, actually. We're proud of that song.The Baz Luhrmann film was such a great thing to be part of. We have very fond connections to that song.—
"Not Your Kind of People" is available through iTunes May 15, 2012, and everywhere else in CD and vinyl formats (where available) May 22. Interview with Shirley Manson in Los Angeles, March, 2012.
Clothing credits: Body suit and ruffle black vest THOMAS WYLDE, teeth necklace MARIAFRANCESCAPEPE, wing ring and double cage ring PAMLEA LOVE, silk hand-painted dress VALERJ POBEGA.