Andy Stott – "Too Many Voices" — Beats From The Crossroads (Modern Love)
Enigmatic Mancunian producer Andy Stott's output, these past few years, have been an exquisite portrait of what's been going on in the post-dubstep electronic world. Dubstep's ferocious bassweight is tempered with intricate, precise grime beats; weightless, ethereal, dreamy synthpop – all polished and poised, seemingly, by the human hand.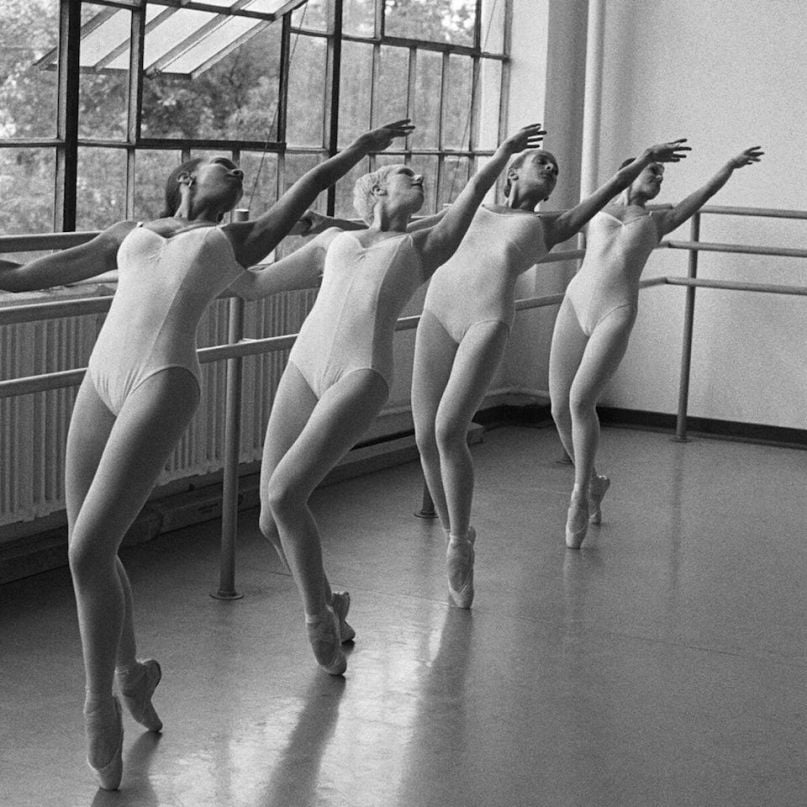 This particular phase of Stott's career started with 2011's essential twin releases, We Stay Together and Passed Me By, when Modern Love label head Shlom Sviri suggested to Stott that he start incorporating found sounds, field recordings, and real world textures into his hardware-infatuated Detroit Techno emulations. Stott's previously pristine Techno became slavered in hiss and static, seemingly emerging from some nightmarish late night radio program, tuned between stations.
Stott further abandoned the cleanroom confines of the digital with the following two LPs, 2012's Luxury Problems and 2014's Faith In Strangers, which incorporated vocals from Alison Skidmore, Stott's teenage piano teacher. Together, the pair dished out a kind of slo-mo post-industrial New Wave, somewhere between the graceful pop deconstructions of Arthur Russell, the existentialism of the Blackest Ever Black label, and 100 anonymous grime mixtapes, all rolled into one. This was Techno for shoegazers, dance music for introverts, as suitable for dim living rooms as a concrete warehouse bunker rave.
Too Many Voices both continues a number of well-worn Stott tropes – detuned human vocals, rigid machine beats, gorgeous grayscale album art – as well as developing into something new and entirely current.
As with Luxury Problems and Faith In Strangers, Too Many Voices is the culmination of Stott's marriage of analog and digital recording. Like many producers in the past 5 years, Stott returned to hardware for inspiration, being drawn to their distinctive sounds and hands-on interface. Each archaic distortion box and rhythm machine seems to have a personality of its own, ensuring that Stott's avant beats sounded like no one else.
Even hardware hacking has its limitations, however, and going too far in that direction would be solely nostalgic – an unpardonable sin in the electronic music world. Instead, Stott fuses the analog and the digital, to make the best of both.
Too Many Voices sounds like a record from the crossroads – almost like listening to two records at once. Gorgeous ambient pads sound sourced straight from 1982 – like cutting-room remnants from some Vangelis recording sessions – but these archaic electronics are run through a battalion of digital refractions, like the looping, loping leveling-up noise of album opener "Waiting For You". Perhaps this is the sound of algorithms parsing through '70s sci-fi soundtracks?
The beats, however, sound entirely au courant, seemingly hand-triggered, like some epic avant-garde footwork jam in an art gallery on Chicago's south side. The vocals also sound straight out of 2016, which is to say it's like listening to both 1982 and 1992 simultaneously, through a narcotic haze of psychedelics and sleep deprivation.
For anyone concerned about the increasing popularity of PBR&B (noir&b was such a better term), becoming yet another example of substance over style, Too Many Voices offers an alternative – ripping it up and stitching together the pieces in a compelling, surrealistic sculpture.
In short, Stott has managed to summarize the gender/identity-bending of Dubstep's digitalism – from Burial to 18+ – the "data flying like a shrunken hurricane" beats of Grime – the rigid, hypnotic sequencing of analog electronics; and the light, airy, feminine grace of today's top pop bangers.
Too Many Voices reminds us that we're living in multiple eras, simultaneously. Rather than one cohesive, agreed-upon consensual reality or spirit of the times, life in 2016 is layered and complex, with previous eras hiding dust below the silt. Stott reminds us to ignore fashion and trends and, ultimately, make the art that we want, to the best of our abilities. Anything goes, at this stage in the game, as long as its done well.
Andy Stott continues to be one of the most beautiful, classy, and artistic purveyors of dancefloor hypnosis currently working. Too Many Voices should stand up next to albums like Tim Hecker's Love Streams as one of 2016's electronic masterpieces.
Score = A
Watch the video "Butterflies"
-words by J Simpson