JenRO – "Planet Z" – Breaking Down False Binaries In Hip-Hop
Hip-hop is full of false binaries – East Coast/West Coast; Old School/Nu Skool; Street/Club; Male/Female; Gay/Straight, and, all too often, never the twain shall meet. Superstar Top 40 Hip-Hop artists like Drake, The Weeknd, and Nicki Minaj broadcast the intricacies of celebrity like some crystalline Fortress Of Solitude, faces as perfectly presented as some ceramic Mardi Gras mask, commenting on the nihilism of partying every night, the boredom and apathy of drinking $1000 bottles of Cristal every night. Meanwhile, rough-and-tumble street rappers speak more to the experience of regular, working class people, struggling for dignity and a good life. They're stories more of us can relate to, not to mention having more in common with hip-hops embattled roots, but the lack of resources, like high-quality studio recordings and a well-oiled marketing machine, means people just aren't as likely to hear it.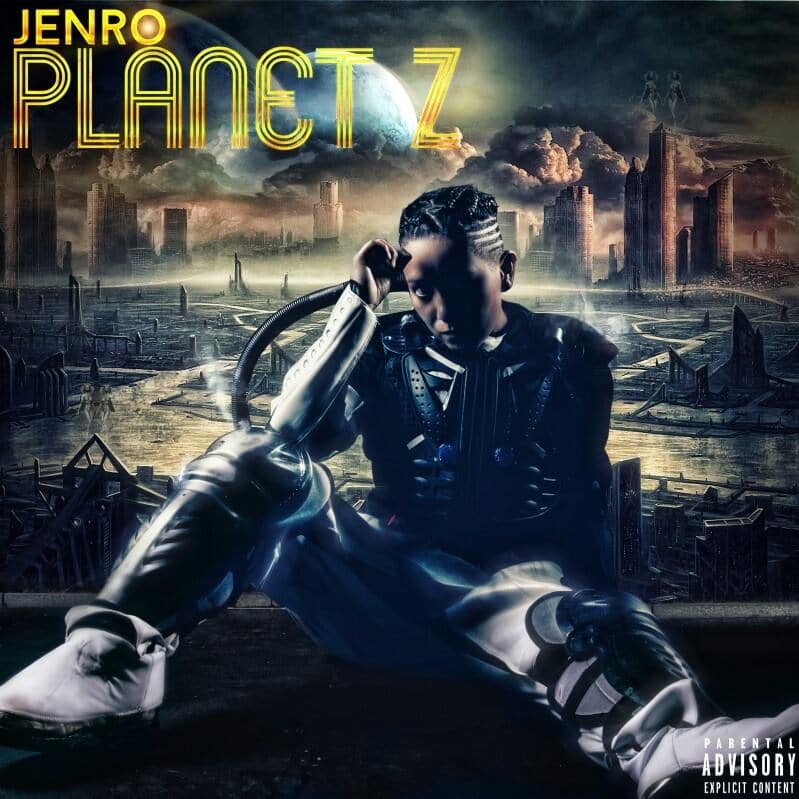 While it's not a problem in and of itself, as good-sounding records from highly talented people with a boatload of resources are important, (think: Beyonce), we run the risk of losing working-class dialects in hip-hop, while still worshipping hip-hop's street roots.
Enter Bay Area rapper JenRO, to settle the score and lay waste to all these false binaries. Planet Z is the unbelieavable seventh LP from this indie MC/producer, doleing out every West Coast hip-hop trope, polished to a Christmas ornament shine.
JenRO settles the argument, once and for all, that hip-hop can't be glossy and slick, while still remaining rooted in the crunchy, raw, and real. Her beats and production are straight top shelf, while her flows range from super-eloquent, highly-literate freestyling, but laced through with infectious, catchy, trap-style choruses, at times. Planet Z sounds like it could've come out of the trunk of an Impala or from a listening station at Tower Records, and it would be as striking coming out of either.
Planet Z has every element necessary for a successful hip-hop record. There's plenty of guest spots, verses from underground Bay Area lights like Khaos Da Rapper on Planet Z's breakout single "'Bout That Life". "'Bout That Life" contains Planet Z's delicate equilibrium in microcosm – chunky trance chords and a double-dutch refrain that gets lodged in your brain, while more experimental hip-hop styles – drilling trap beats and thick, heavy post-dubstep bassweight, meet Dirty South synth. It's crunkin' and conceptual, at the same time.
Planet Z is smooth and seductive, at times, ("Ride It"), pissed off ("Fake As Fuck"), proud ("Don't Have To Hide"), and, ultimately, content ("It's Good"), with Matt Blaque and Gambizi guesting to transport you to the strange and wonderful world of San Francisco hip-hop. You'll ghost ride your your way to Monday morning, as JenRO takes you on a virtual tour of her West Coast life and scene.
Planet Z encourages communication and collaboration, instead of competition. She's bringing hip-hop's street roots back into the game, polished up and poised to deliver. It's easy to imagine rolling out of clubs or subwoofers, making you feel welcome.
-words by J Simpson