Stalking Fashion Designer Matthew Adams Dolan – Photo Editorial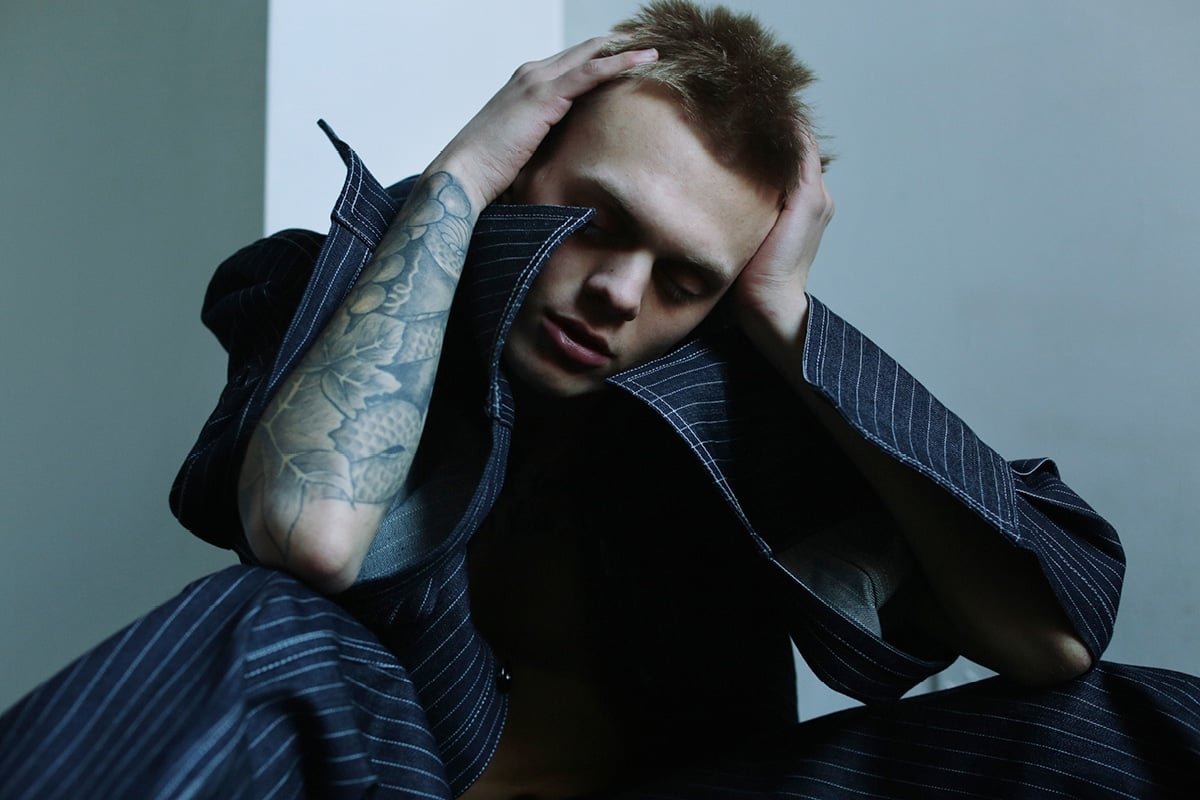 — All images part of an exclusive collaboration between designer Matthew Adams Dolan, VAGA and NY-based photographer Hadar Pitchon, showcasing the designer's Spring/Summer 2016 collection,  words by Megan Que.

As an emerging fashion designer straight out of graduate school, it is very rare to be able to name Rihanna and Lady Gaga as clients. An exception to this is Matthew Adams Dolan, a recent graduate from Parsons' esteemed MFA Fashion Design and Society program.
Born in Danvers, Massachusetts, then later immigrating to Sydney, Australia, Dolan attended high school in Japan, went to college at Université de Lausanne in Switzerland, then graduated in Fashion and International Studies at the University of Technology, Sydney. His impressive design portfolio later scored him a scholarship at Parsons, supported by fashion designer Diane Von Furstenberg.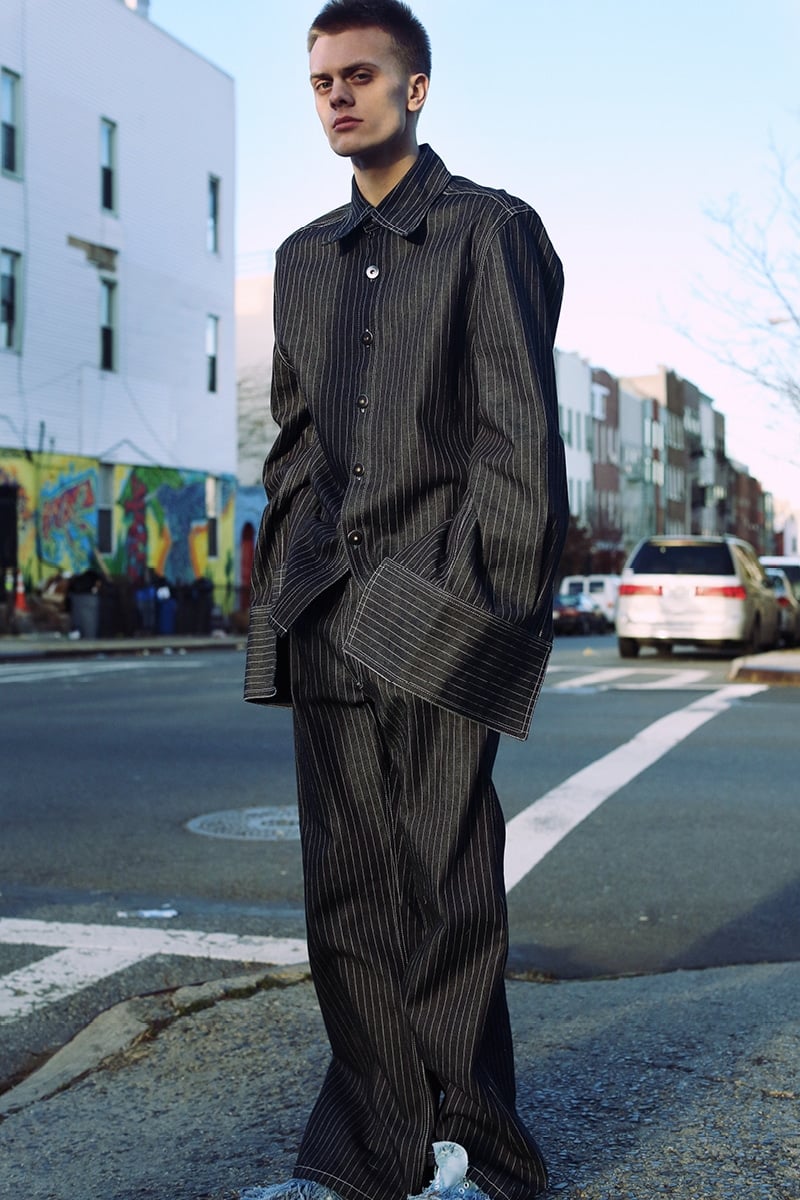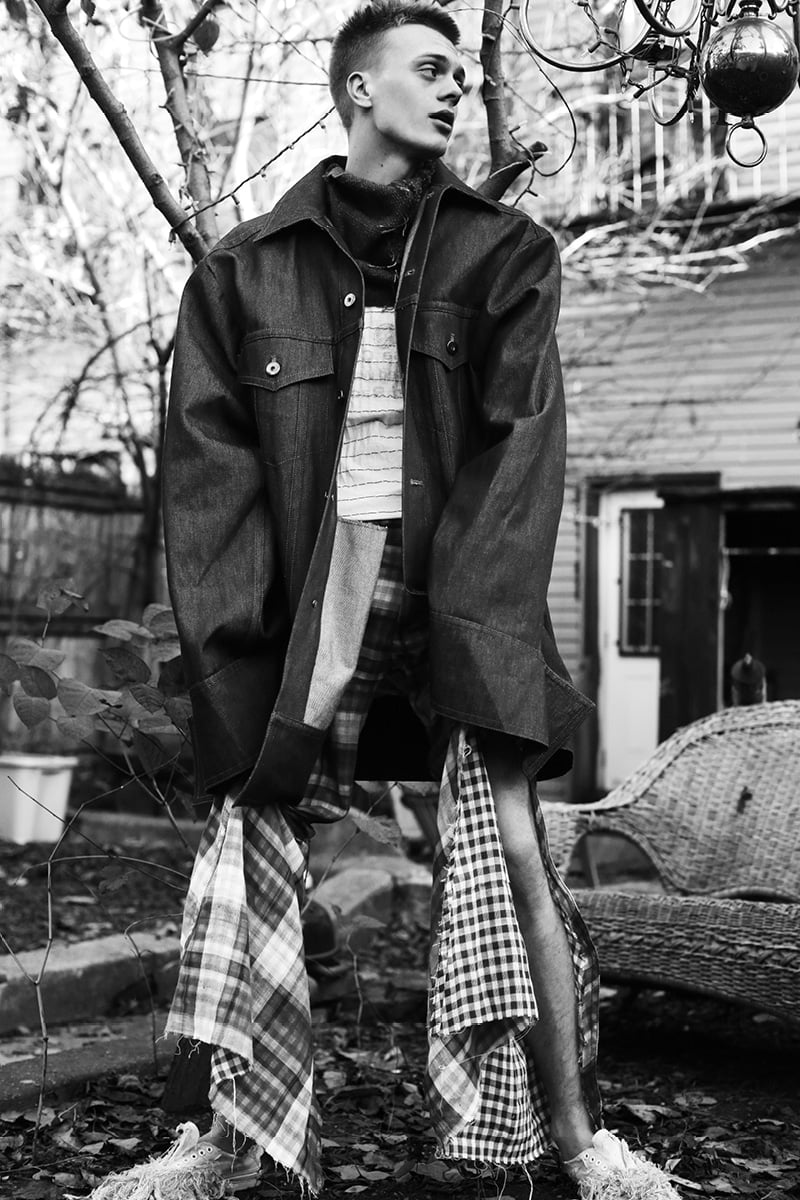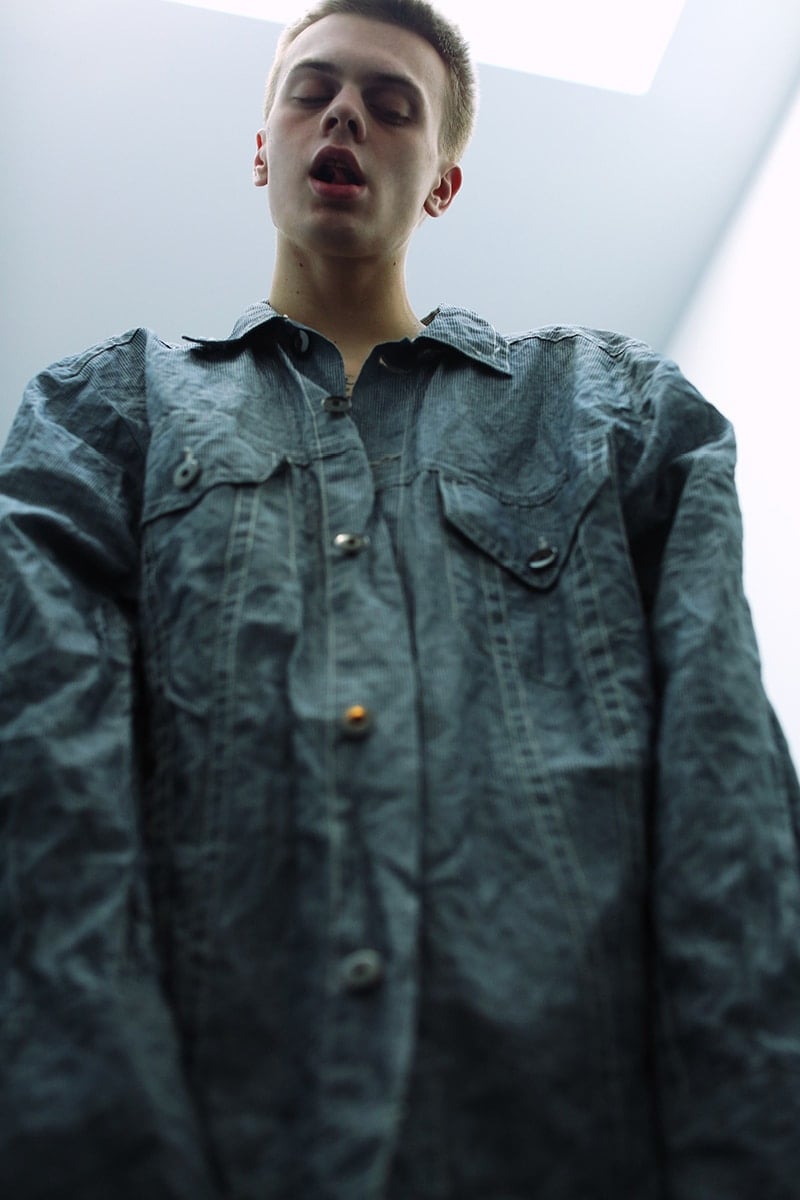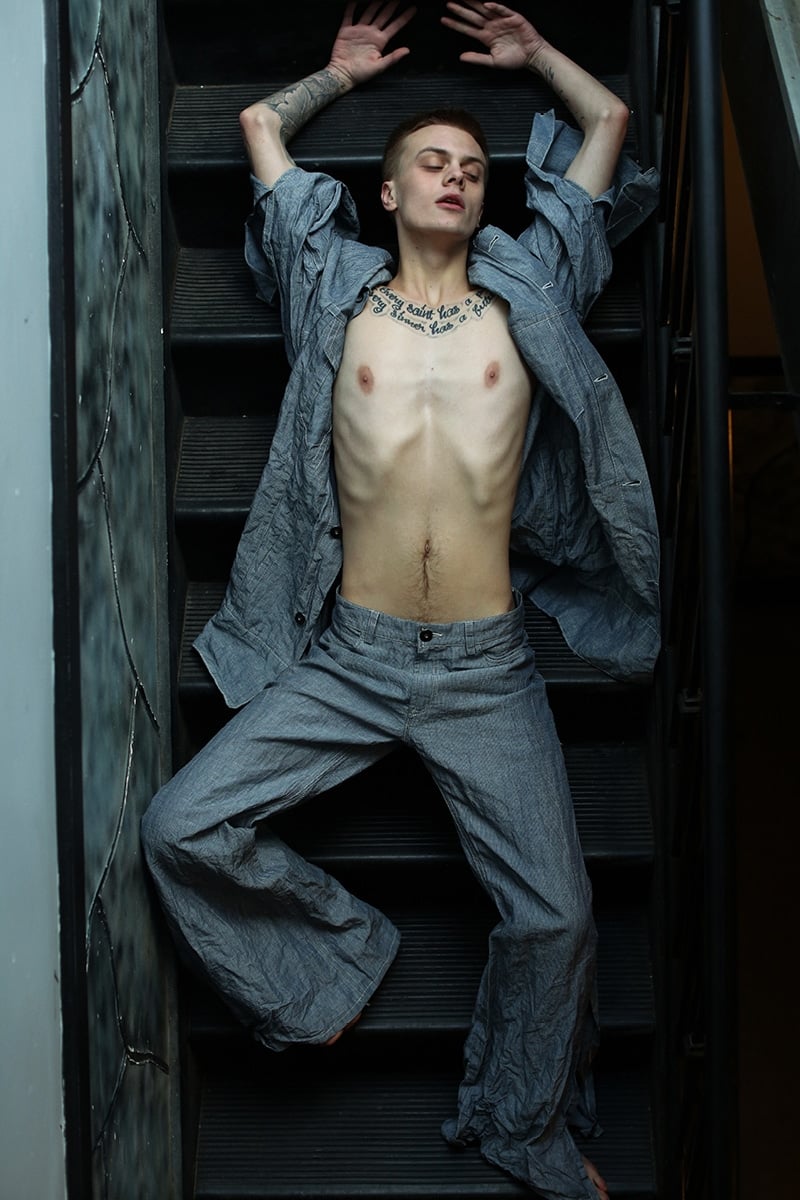 In September 2014, Dolan presented his graduate collection at New York Fashion Week, which comprised of wardrobe staples such as denim jackets, jeans, and t-shirts with genderless, exaggerated silhouettes. His childhood memories of his mother constantly sewing and quilting sparked his interest in the traditions of American craft and the history of American weaving, which was the foundation of his first collection. Nolan was particularly inspired by the practices of the Navajo, who made rugs from castoff Army uniforms. His take on this resulted in t-shirts and jeans being removed from handmade looms and unraveled to create new textures and shapes.
His first collection's strength on statement denim, elevating denim from a familiar, comfortable fabric to something much edgier and modern, quickly earned him a fan base among stylists and the like, including Brandon Maxwell, Lady Gaga's creative director. Dolan's success became firmly rooted in place when his XXL denim jacket was worn by Rihanna for i-D magazine's Pre-Spring 2015 issue, who loved the denim jacket so much that she requested to keep it, then wore it for two days in a row.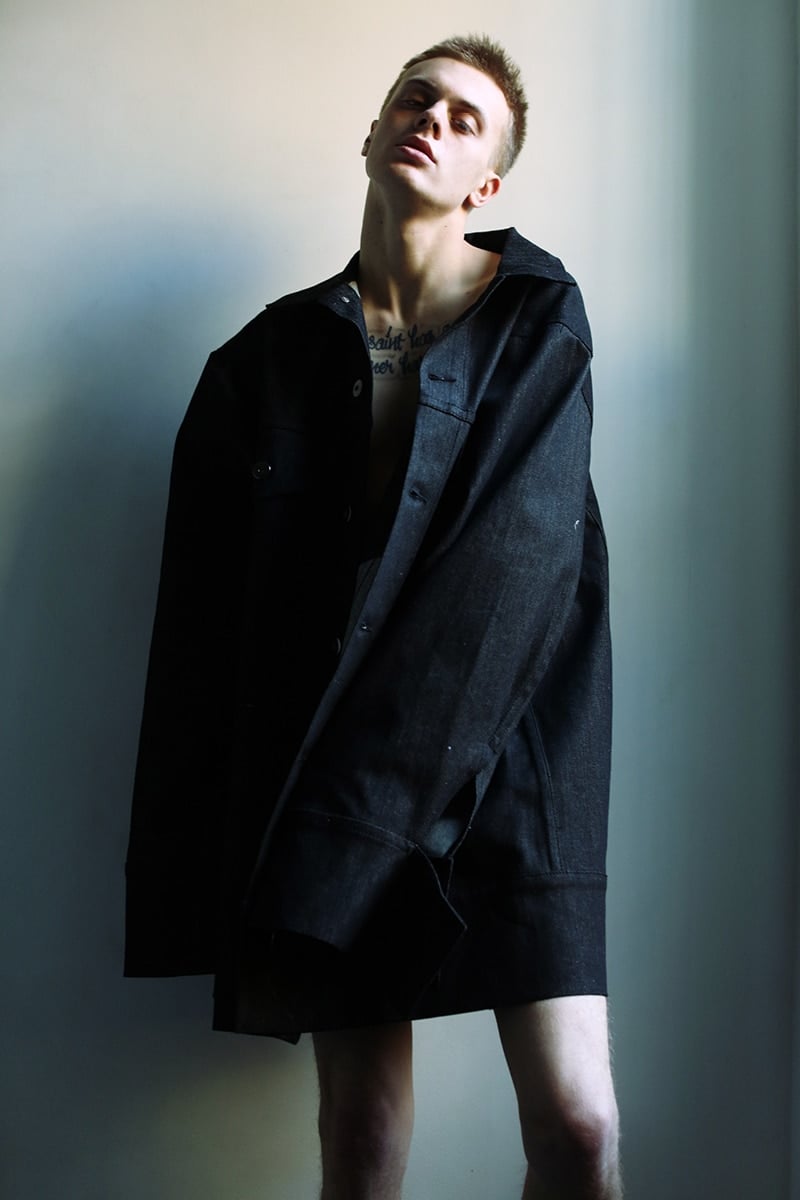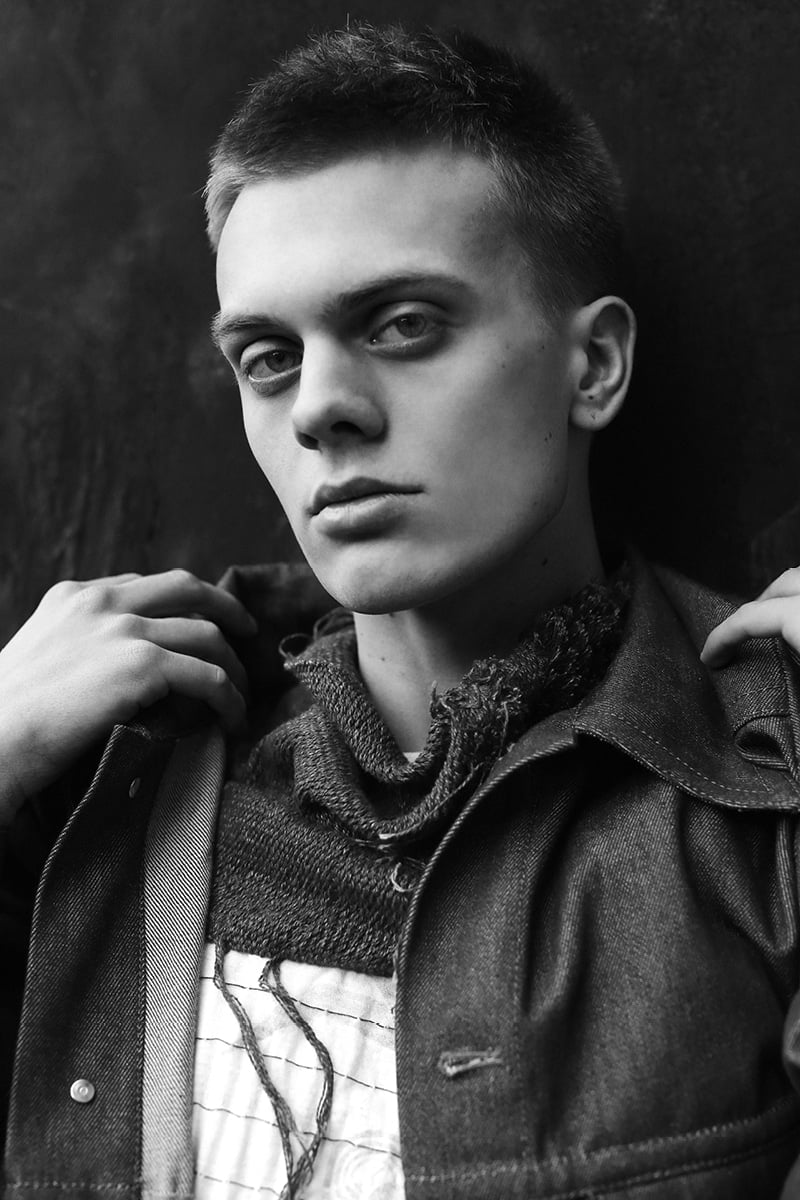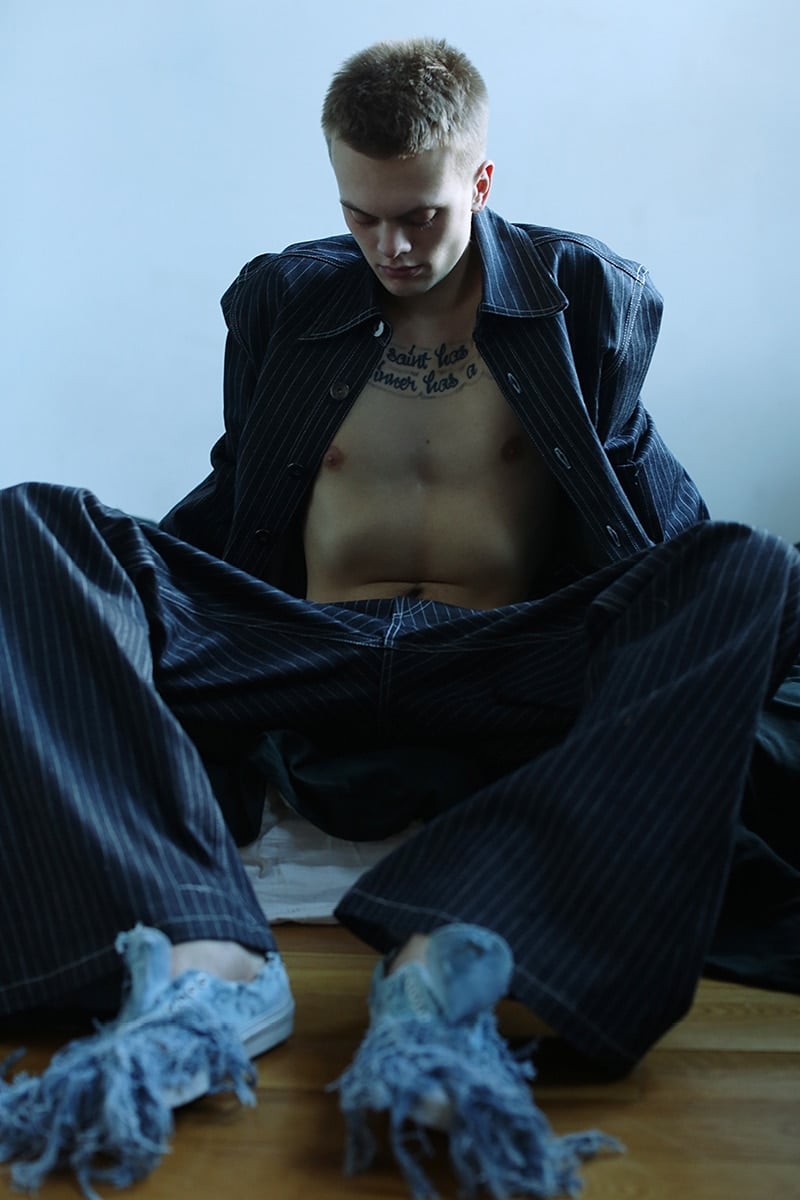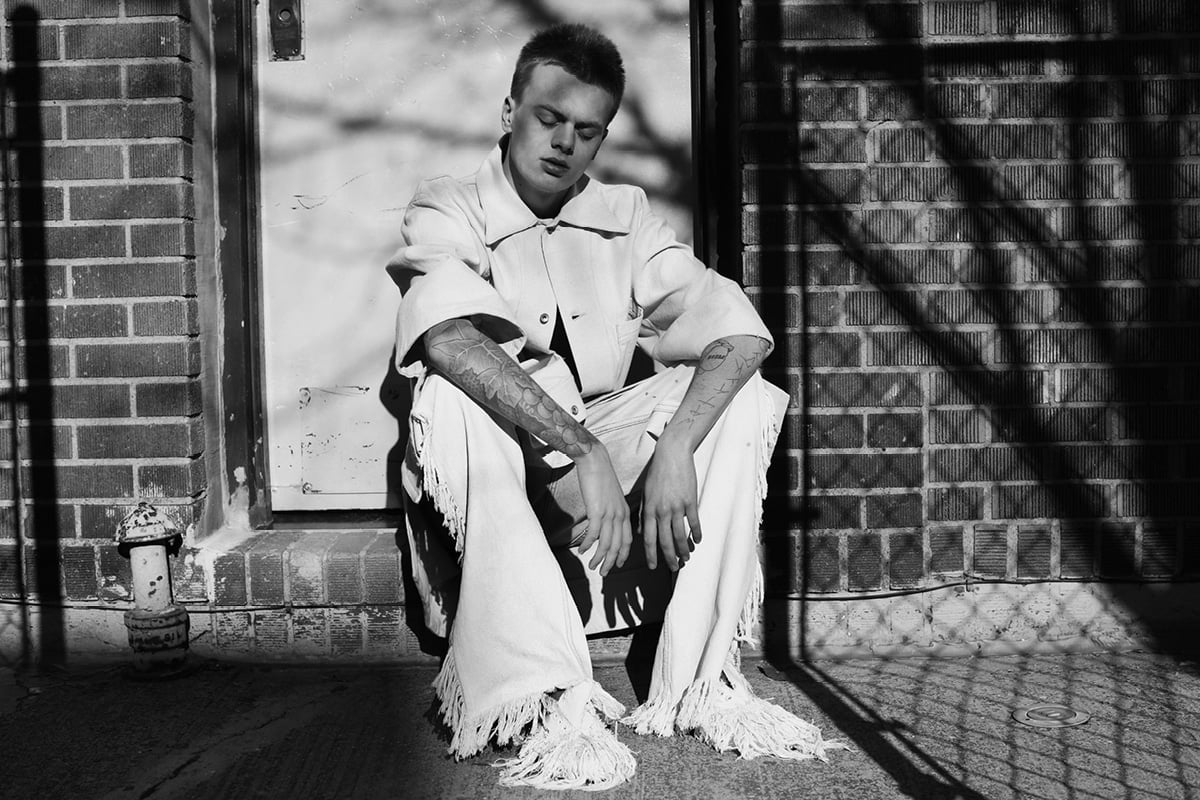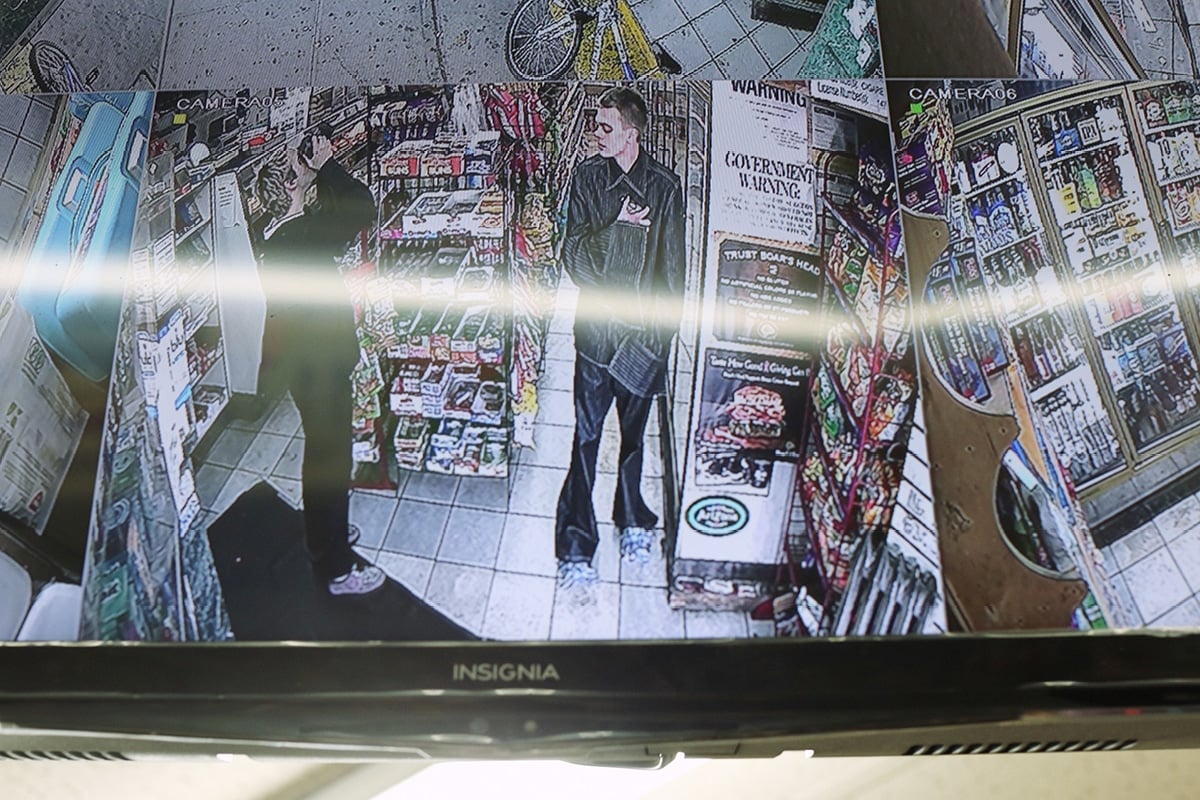 Following various features in Vogue and The New York Times, and having his designs stocked in Opening Ceremony, Dolan presented his anticipated SS16 collection. Reflective upon his graduate collection's contemporary take on traditional denim, the SS16 collection included hand-frayed Vans, large utility shirts in pinstripe denim, sweatpants and 5-pocket trousers with side slits, and deconstructed t-shirts with weaved panels. As Dolan told Dazed, "I love the idea of repetition of familiar clothes that you're so used to seeing and moved from that into denim and the idea of familiarity."
Perhaps it is Dolan's international background that has made him such an avid supporter of denim, a fabric so rooted in its universality and versatility. Growing up in laid-back Australia, wearing jeans was a part of his everyday uniform and according to Dolan, "…[denim] is a fabric that is so familiar to us, to so many people across the world, and has been such a staple part of the global wardrobe."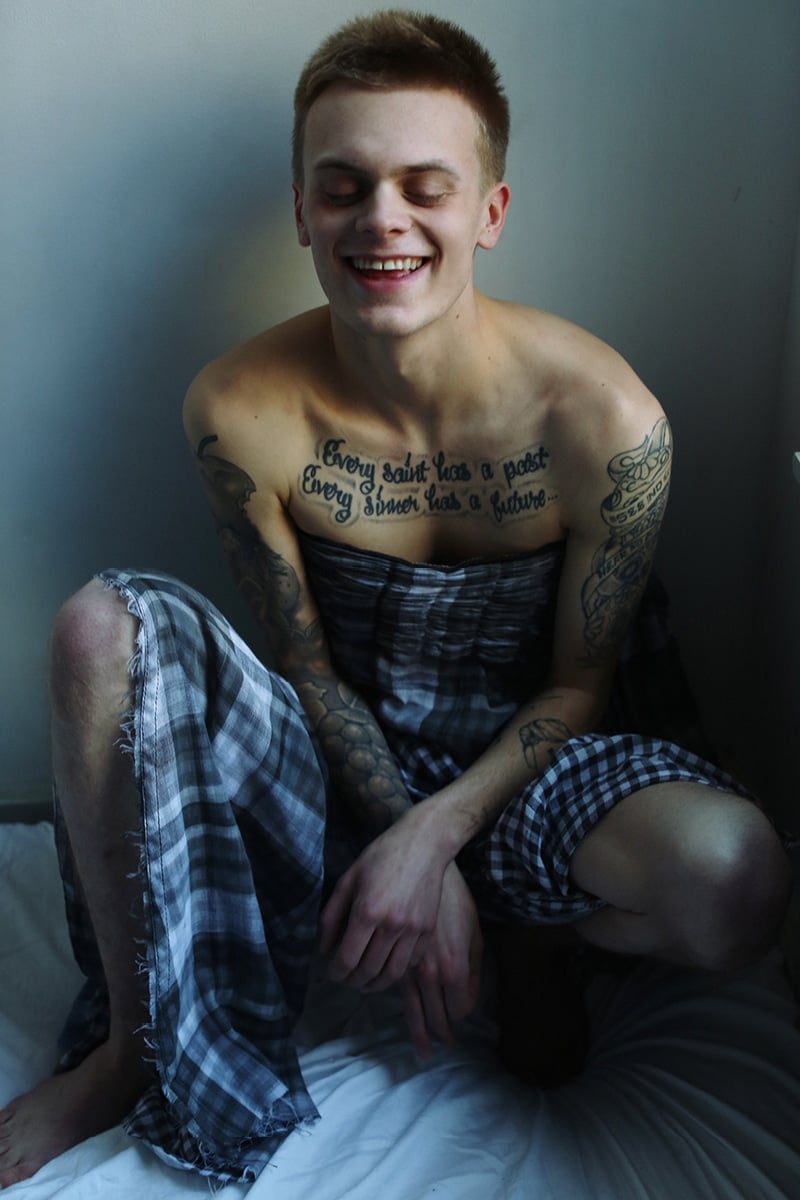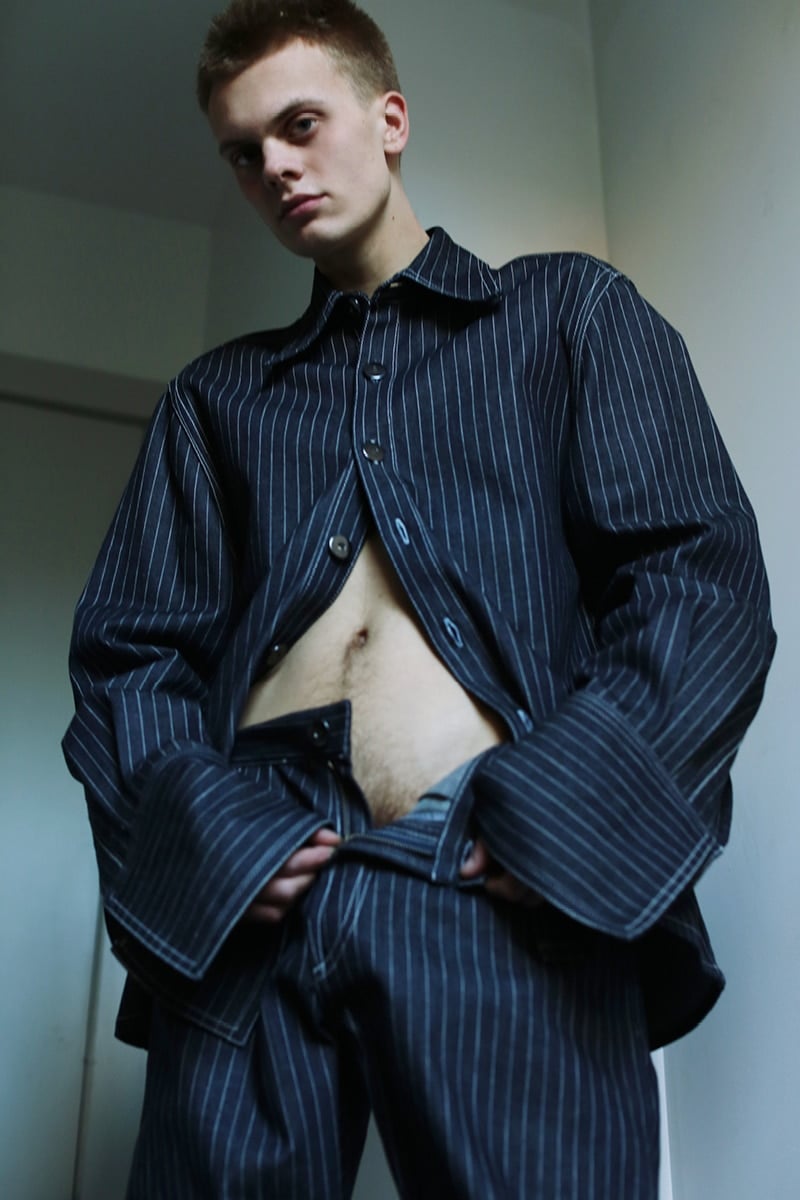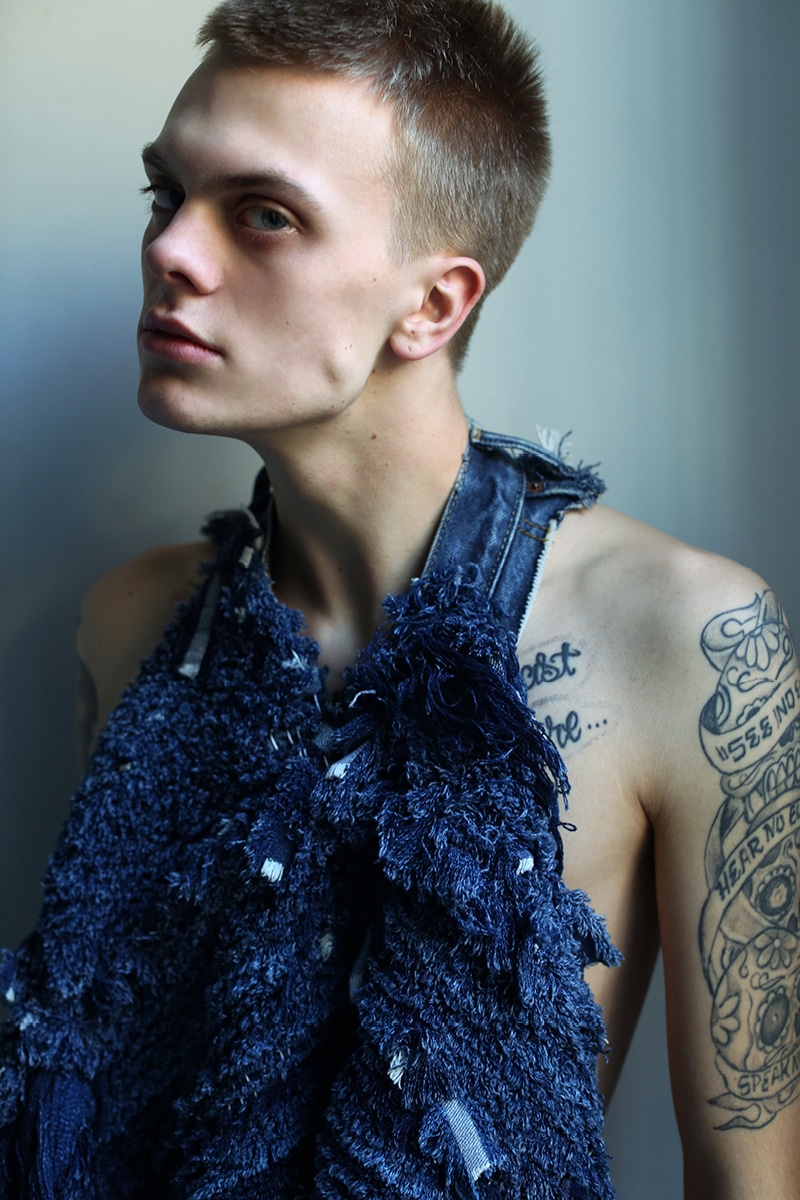 —Photography by Hadar Pitchon, model Ian Weglarz at Fusion Models NYC, For more info visit Matthew Adams Dolan  website. More from Matthew Adams Dolan Denim.