Thanks For The Elegance: David Bowie – Blackstar review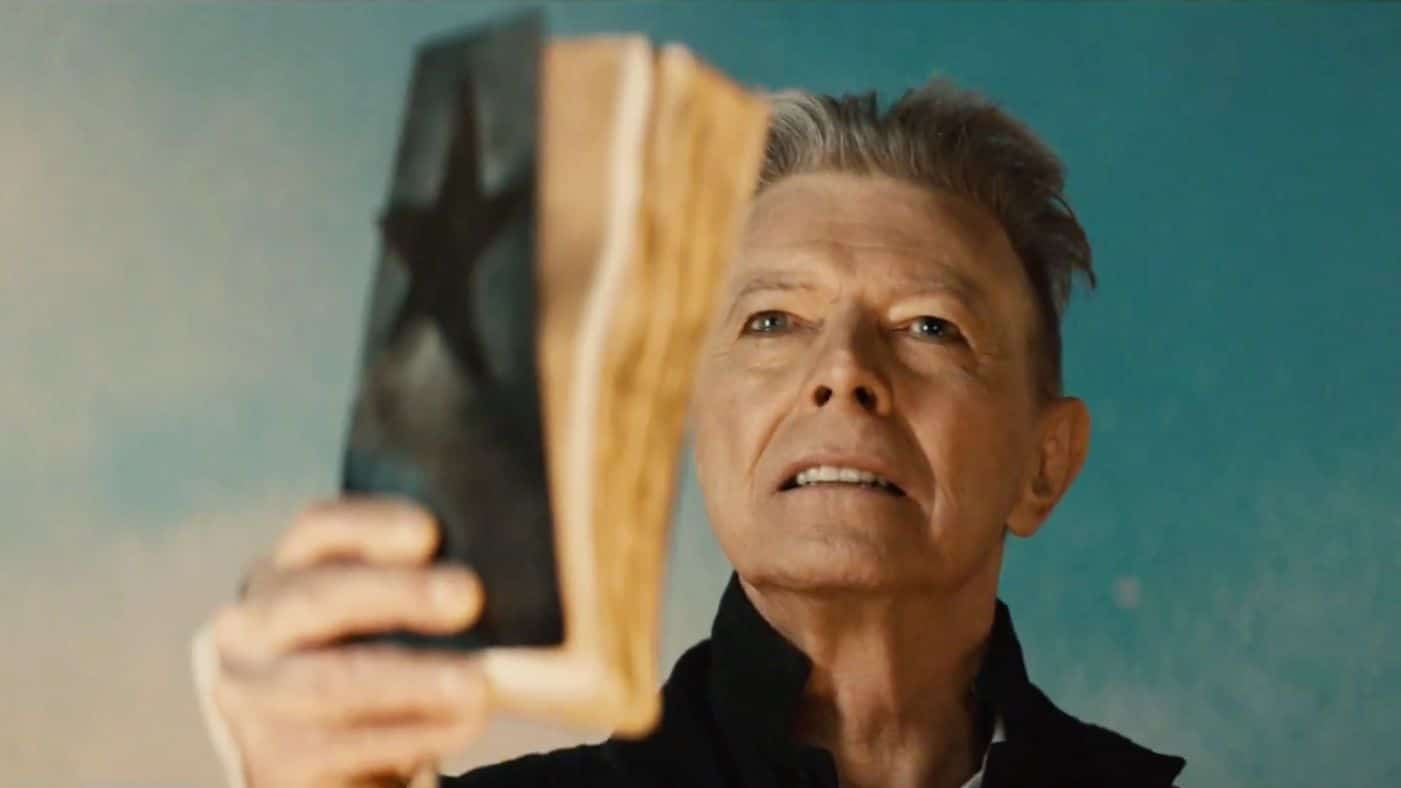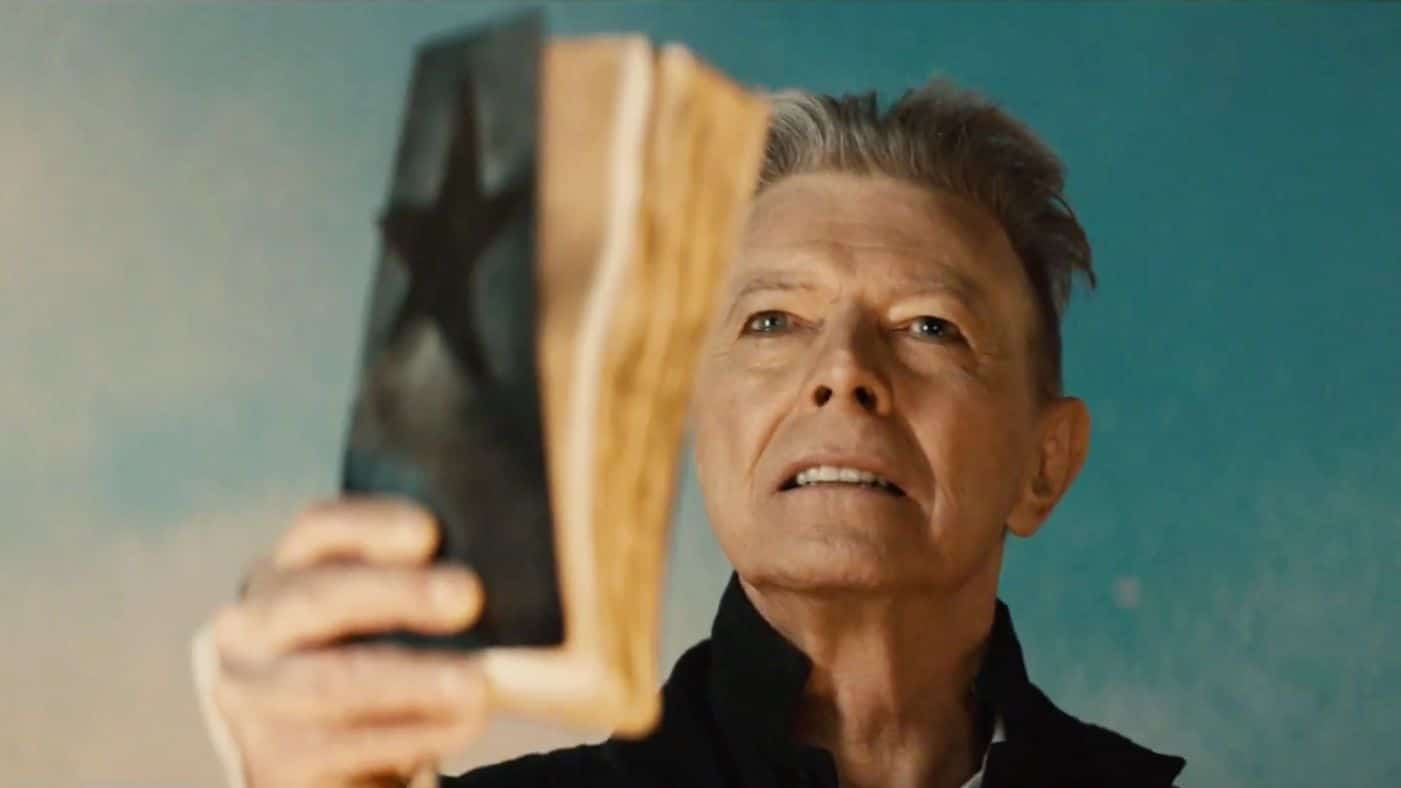 In the mercurial world of Pop Culture, holding people's fascination for five minutes is a minor miracle, let alone five decades.
So how has The Man Who Fell To Earth, The Thin White Duke, Ziggy Stardust, the man once known as David Jones, managed to remain relevant the entire time?
This string of monikers is one clue. Bowie remained relevant to today's world of Celebrity Deities and shifting personas because he helped to create it.
Bowie re-defined himself at least seven times, during his lengthy and illustrious career. He has been an alien, androgynous, gender-bending, elegant pop cultural royalty, as he played with the ideas of identity and persona, injecting Pop Culture with a much-needed thread of High Art. It could be argued that modern Pop Star personas like Lady Gaga and even Top Shelf glitterati like Taylor Swift, Katy Perry, or Lana Del Rey wouldn't exist without this British gentleman named after a big damn knife.
Bowie partly remained relevant by mining the Avant-Garde underground for the most interesting and innovative modernist musical techniques – the infamous Berlin Trilogy – Station To Station, Heroes, and Low – being the best example. Working with Brian Eno and Iggy Pop, Bowie injected the existential triptych with the infinite metronomic beat of krautrock/motorik/kosmische bands like Neu! and Kraftwerk. In this way, Bowie belongs to the nameless but esteemed ranks of conceptual Pop Artists like Scott Walker, whose career has followed a similarly confusing, shape-shifting, sound-bending trajectory.
Bowie caught a lot of flack, over the years, for his chameleonic tendencies, like with the much-maligned Earthling, which found Bowie experimenting with industrial and drum 'n bass textures in the late '90s. The 2000s saw a more forgiving approach to The Thin White Duke, as we've all abandoned the ideas of "musical progress", that one genre needs to die for another to take its place.
All the while, Bowie has been doing his thing, expressing himself as an artist, playing with the ideas of persona. The world has finally caught up with Bowie, as every artist seems to inhabit their own individualistic universe. Bowie's music sounds fresh and timely again, on Blackstar, arguably his best album in years.
Which just makes the news of Bowie's passing all the more tragic. But rather than lament, let's take the opportunity to appreciate the maestro's last great opus.
Blackstar began as a soundtrack for an off-Broadway musical, Lazarus, co-written with Hedwig And The Angry Inch author Michael C. Hall. In its ambition and ambitious concept, Blackstar brings to mind another late '90s Bowie outing, the musical art murder of Outside.
It's almost as if Bowie knew his time was near and took the opportunity to wrap up all his musical threads into one cohesive skein.
Consider the nearly-atonal sax that features prominently throughout the album. Bowie started out playing sax, inspired by his older step-brother, who committed suicide in the '80s. Sax soloes in rock music haven't been in since that scene on the beach in The Lost Boys, but Bowie doesn't care! He does what he wants! And instead of a cheesy, greasy, shirtless Arena Rock anthem, Blackstar's sax sounds more like the frenetic shrieking of free jazz saxophonists like Albert Ayler or mid-period John Coltrane. With the recent re-appraisal of Cosmic Jazz, via the likes of Flying Lotus, Kamasi Washington, and Thundercat, people are finally ready for Bowie's postmodernist beatnik Bohemianism.
Bowie's drawing from outside of his own ouevre, as well, seemingly coming to grips with the last 15 years of underground music. There's canned vintage drum machine beats, as on album opener "Blackstar", which wouldn't sound out of place on an Andy Stott or Actress record. There's the pulsing, plodding, throbbing minimalism of "Lazarus", which sounds like the moody post-punk of Joy Division, which Bowie helped to inspire.
And, at the end of the day, Blackstar is an entity unto itself, which could only exist in this day and age. For all the glammy art rock, the cast of characters throughout Blackstar sound like something out of Hubert Selby Jr., with heavy-hitting ladies ("Tis A Pity She Was A Whore") and "bitches who tear magazines in two," from "Dollar Days".
It's a work that no one but Bowie could've created, particularly with collaborators new and old, including legendary Bowie producer Tony Visconti.
Losing a beloved musician is always going to hurt, no matter what. Bowie soundtracked our teenage mascara and eyeliner parties, our early-20s excess. Perhaps he acted as psychopomp, luring you into the turgid underground of the musical Avant-Garde. Maybe he was just a fashion icon for you, or a poster on your wall. Any way you slice it, the world will be lesser, without David Jones in it.
As one final saving grace, to soften the blow, Bowie was always more of an icon than a person anyway. There will always be room for androgynous glam alien elegance in this world (and the rest). As Bowie sings on Blackstar, "Someone else took his place and bravely cried/I'm a Blackstar."
The King is dead. Long live the king.
RIP David Bowie 1947 – 2016. Thanks for the mystery, the elegance, and romance.
—words by J Simpson