How to buy NFTs on Cardano? Top CNFT Marketplaces
In this article, we'll guide you through the buying process of NFTs on Cardano.  
Cardano is one of the most widely used blockchain networks. Ethereum co-founder Charles Hoskinson launched it in 2017. The native cryptocurrency of the project is known as ADA. At the time of writing, ADA's market capitalization is over $37B, and its price is 1.09 USD. 
The Cardano team follows an academic and research-driven approach. All developments are supervised by the Cardano Foundation, a nonprofit organization with a team of notable academics and scientists.  
As a third-generation blockchain project, Cardano strives to solve the problems raised by its predecessors, Bitcoin and Ethereum, such as scalability and sustainability. It uses a proof of state network known as Ouroboros, an environmentally sustainable protocol. 
The scalability concept is closely related to the number of transactions per second (TPS). Cardano is an energy-efficient and scalable network; it can handle approximately 250 TPS. Compare it to the average TPS of Bitcoin and Ethereum, 4.6 and 15, respectively. 
Why Cardano NFTs?
The energy-efficient nature of the Cardano blockchain is also advantageous for NFTs because the transaction costs and other fees related to buying and creating NFTs are lower than those of the most popular NFT art blockchain Ethereum. 
NFT stands for non-fungible token and refers to a unique digital item stored on a blockchain. We had covered NFT basics in a previous article where you can learn more about how NFTs work. 
Cardano NFTs are soaring in popularity right now.
Recently, world-known rapper and NFT advocate Snoop Dogg partnered with the Clay Nation NFT project that runs on Cardano. Since the project launched, the floor price, the least amount of ADA you can acquire an NFT, jumped to 3120 ADA from its initial minting price of 40 ADA. 
Another Cardano NFT collection that made the headlines is spacebudz. It's the first Cardano NFT collection from which an NFT was sold for more than a million US dollars, namely Spacebud #9936, which had found a buyer for $2.2M.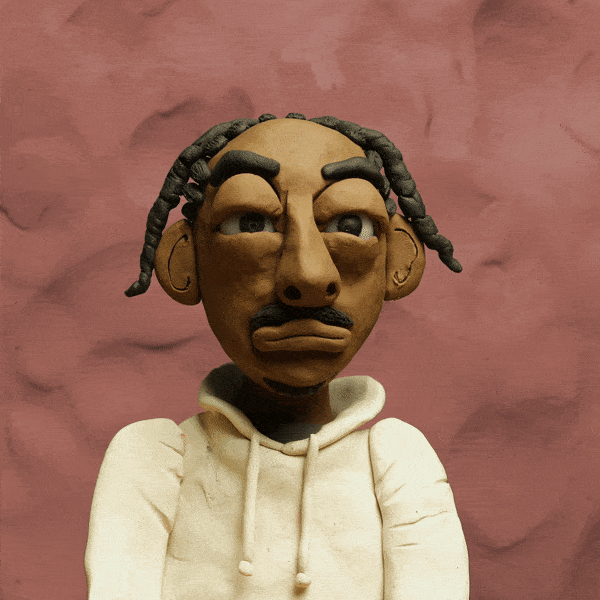 How to buy Cardano NFTs
There are two primary ways you can acquire an NFT. The first way is to buy it on the day of its release. Creating an NFT for the first time is known as minting. If you'd like to go this way, you must follow each NFT project separately. For this purpose, you can follow the official accounts for announcements, mainly Discord, Telegram, and Twitter channels. 
However, trying to buy from the primary market disappoints many NFT aficionados. On the day of the launch, many people want to buy NFTs simultaneously, especially if the project is a popular one. The network becomes too slow, and transaction errors may occur. Also, bots try to exploit the minting process in order to buy as many NFTs as possible. Even the most experienced NFT teams couldn't find a remedy so far for preventing bots altogether. So, before you know it, the collection had already sold out. 
The second way is to buy from a secondary marketplace dedicated to Cardano NFTs. There're a few leading NFT marketplaces. The most popular one is jpg.store. 
Let's see how you can purchase NFTs from this marketplace.
How to buy CNFTs on jpg.store
On NFT marketplaces, it's not about opening an account as we're used to doing on regular websites, like creating a username and password. Instead, you connect a blockchain wallet, in other words, a web 3 wallet. That's because, whether you buy your CNFT on jpg.store or somewhere else, you must have enough ADA currency to pay for the NFT. A wallet is necessary to store your ADA in a safe place.

1. Install a Cardano wallet
So, the first step to buying a Cardano NFT is to install a wallet. Beware that you have many wallet options. You must choose one compatible with the marketplace where you buy NFTs, in this case with the jgp.store. Head over to the homepage of the marketplace and click the "Connect Wallet" button found in the upper right corner. You'll see the wallets you can use for this site are Nami, Eternl, and Flint. 
You can find the instructions on installing these wallets at the following addresses. Always be sure that you use the official links. 
Nami: Chrome, Brave, and Edge browser extensions are available.  
Eternl: Chrome, iOS, and Android extensions are available.
If you haven't bought any cryptocurrency before, here is how it goes. You choose a crypto exchange and create an account there. Some of the most popular exchanges are Binance, Coinbase, and Kraken. ADA is a top-rated coin; that's why it's listed on all major exchanges. 
You can learn how to create an exchange account and buy your first cryptocurrency by following the instructions given on the website of the exchange you select. Or you can search on Youtube. For example, this video shows how you can open an account on Binance, and this one explains how to buy ADA there. 
After you have enough ADA, you must transfer your cryptocurrencies to your wallet. Depending on the wallet type, there'll be slight differences. But the main idea remains the same: in your crypto exchange account, find where you can withdraw ADA coins and paste your wallet address in the appropriate space. You can watch the steps for the Nami wallet here.

2. Search for an NFT
If you know which NFT you want to buy on jpg.store, you can go to its web page directly by following the links given on the official channels of the related project or searching for the project name on the search bar. 
Let's say we'd like to buy an NFT from the Clay Nation collection. As soon as we enter the first letters, the search will show the available collections.

We can choose the collection and press enter to go to the collection's own page. Typically, the collection page summarizes the total number of unique NFTs in the collection, how many unique wallets/owners have an NFT from that collection, the floor price, and the total sales volume in ADA.
jpg.store allows you to filter the results based on sale type and increasing or decreasing price levels. We should choose "Buy Now" from the sale type tab because otherwise, the results will also include NFTs which are not for sale. 
It's also possible to view the NFTs with specific traits by choosing them under the properties tab. Let's say we're interested in clays with angel wings and turquoise background in our example. Only one NFT with these traits is for sale at the time of writing:
3. Buy an NFT
To continue with the buying process, select the NFT from the results page, click the "Buy NFT" button and follow the pop-up messages in your wallet. Make sure you have added some "Collateral" under settings—otherwise the interface will ask you for it. Collateral is a small amount of ADA you need to set aside on your wallet in order to interact with the blockchain.

Note that you will have to pay transaction fees in addition to the NFT price. As stated at the beginning of the article, these fees are much less than the fees of the Ethereum blockchain.

How to explore and buy Cardano NFTs on other marketplaces
There're other Cardano NFT marketplaces you can explore. The process will be very similar to how it works on jpg.store, but always read the instructions on the official webpage of the marketplace to know the updated conditions. 
For instance, another popular Cardano marketplace is CNFT.io. Different from jpg.store, this marketplace first wants you to create an account. Also, at the moment, CNFT.io accepts more crypto wallets than the jpg.store marketplace; it accepts Nami, Etern, Flint, and Gero Wallet. 

Another difference is that sellers have more listing options. For example, auctions and bundles sales are possible. 

We'd also like to suggest you explore the opencnft.io. It is an analytics tool to discover and compare all NFT collections issued on the Cardano blockchain. The homepage summarizes the trending collections in the last 24 hours and the recently added ones.

By exploring the rankings of different projects, you can discover a collection that might be undervalued. For example, two projects might have similar trading volumes in the last 24 hours, while the floor price of one may offer a temporarily attractive investment opportunity when you're searching. 

Note also that a high number of wallet holders is a good time most of the time. It shows the project is popular among many people. However, you should also consider the total assets in the collection. The Pavia collection is distributed among 17K wallets in the rankings above. It seems to be high, but considering there are 100K assets in the collection, it's not.

Final Words
If you're a new NFT enthusiast, we recommend you buy only from a verified collection. On the marketplaces mentioned above, you'll see a tick mark in the lower right of each NFT, showing it comes from a verified project.
Remember that you're in the cryptocurrency realm where frauds, malicious links, copy-cat projects, and other scam types are widespread. Double-check the official links of the NFT projects to be sure you're buying what you intend to purchase.