Phillips Inaugurates 2020 with Banksy & KAWS Art Sale Show in New York
"Ten Monkeys and a Dolphin: Banksy & KAWS." the auction house opens with a show of 19 pieces by the last decade's most celebrated street artists. —January 14th at PHILLIPS X in New York.

The story of KAWS begins in NYC, Brooklyn and its surroundings packed with skateboard and street art crews. During the early 1990s, Brian Donnelly selected KAWS as his nickname to cover city streets and it wasn't too long until he became a recognized star in the urban art and graffiti scene. A long way since trading spray paint for fine art, explorations spanned through sculpture, painting, and collage.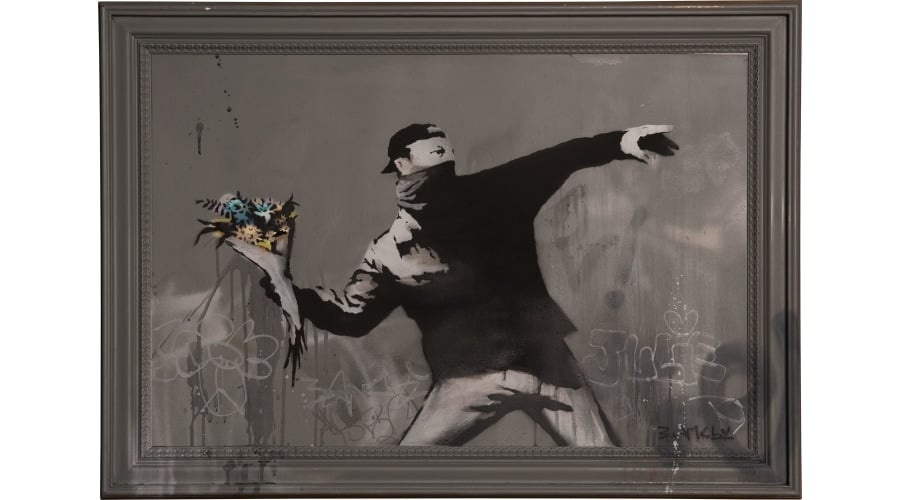 The exhibition brings together two of the last decade's most celebrated street artists. Banksy and KAWS art for sale, including rare paintings, screen prints, and sculptures. The show aims to create a dialog between these two controversial artists, through their own disruptions and interpretations of the current social and political climate.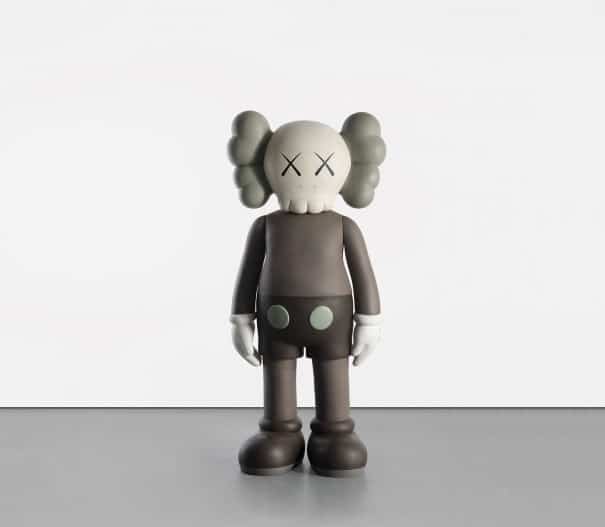 KAWS, which exhibits and sells internationally and most often in Asia, Europe and the United States, has attracting mass media appeal and mainstream recognition. Venturing into the world of big fashion labels, noteworthy his collaborations with DIOR, as well as, a widely-known collab with Disney. For which he created huge fiberglass sculptures that replace Mickey Mouse's body onto KAWS ' imaginary creatures; with his characteristic x'-ed out eyes and ultra-animated features. Through neon and vibrant colors KAWS works, bring humor and meaning to contemporary paintings in a crossing art genres and definitions.
 

Phillips already hosted a Banksy art sale in 2018: "Who is Laughing Now?" in Hong Kong. Also last year, "The Authentic Radical" in Taipei. Both shows were tremendously successful, bringing a whole new audience to Phillips  Asian galleries. The "Ten Monkeys and a Dolphin" New York exhibition marks the first time that Phillips presents a private selling in the US dedicated to both artists Banksy and Brian Donnelly.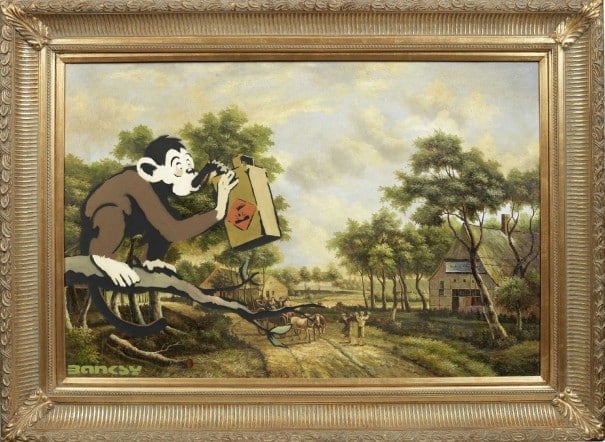 The show and art sale summarizes 19 art works—including rare paintings, special editions, and sculptures, offered from a single European collector whose identity was not revealed. Prices vary between $25,000 and $4 million.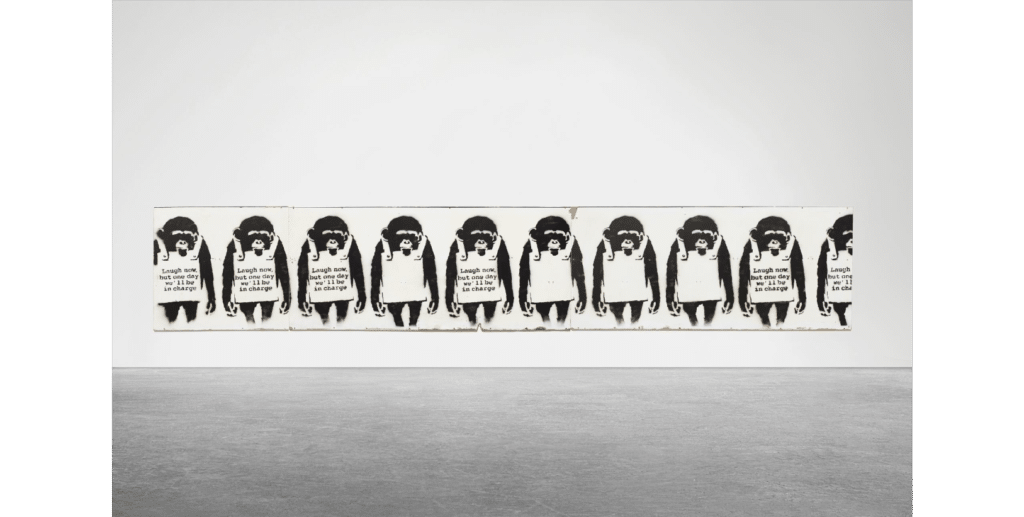 The show, inspired by the "Laugh Now" from Banksy, and the art show "Piranhas When You're Sleeping" features some of the artists most celebrated works. Major Banksy and KAWS art pieces for sale including the "Kids on Arms of Banksy" (2003), "Monkey Poison" (2004), "Love is in the Air" (2015), and the "Four Foot Friend" of KAWS (Brown), among others.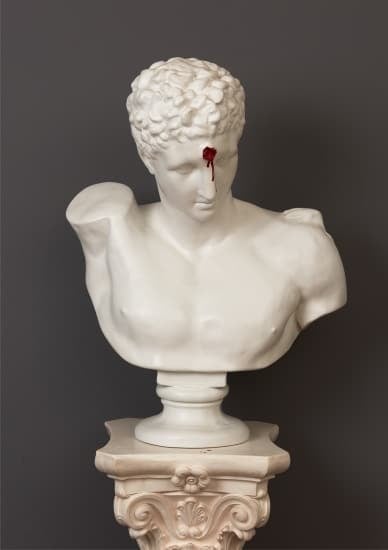 Banksy's political satire Devolved Parliament sold at Sotheby's in London last October for £ 9.9 million (US$ 12.1 million) setting a price record for the artist at auction.

In Hong Kong last April 2019, KAWS private sale record was set when The Kaws Album (2005), one of the artist's KIMPSONS series featuring characters from the TV show, sold at Sotheby's for HK$115.9 million (US$ 14.7 million).

More from New York art scene and auctions
Where to find KAWS art for sale?
Directory of KAWS art sales — http://www.artnet.com/artists/kaws/
https://www.graffitistreet.com/artists/kaws/
https://www.kunzt.gallery/artist/kaws/ —limited edition prints

Where to find Banksy art for sale?
Directory of Banksy art sales auctions by collectors and galleries and http://www.artnet.com/search/artworks/?q=banksy