Exploring the Best Indie Art Galleries in Los Angeles
Discovering the Essence of Creativity
Los Angeles, the cultural capital of the West Coast, is a sprawling metropolis renowned for its diverse art scene. From the iconic museums and galleries that dot its landscape to the vibrant street art that adorns its walls, the city pulsates with creative energy.
While the world-class institutions garner much attention, it is within the thriving indie art community that the true essence of Los Angeles' artistic spirit can be found. We are ready to embark on an immersive journey to uncover the hidden gems of the Los Angeles art world by delving into the best indie art galleries the city has to offer.
Los Angeles is a city that embraces artistic expression in all its forms. Within the sprawling urban landscape, a multitude of indie art galleries flourish, providing a platform for local and emerging artists to showcase their works.
These galleries serve as incubators for creativity, nurturing talent and fostering artistic dialogues that challenge conventions and push boundaries.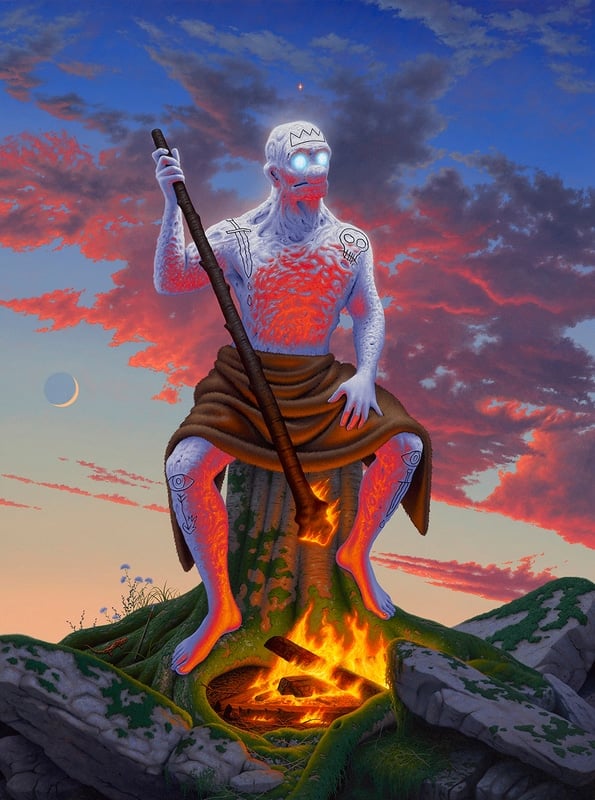 The Hive Gallery & Studios
Address: 729 S Spring St, Los Angeles, CA 90014
Hours of Operation: Tuesday-Saturday, 1:00 PM – 6:00 PM
Website: www.hivegallery.com
Nestled in the heart of Downtown Los Angeles, The Hive Gallery & Studios is a vibrant collective that showcases the works of emerging and established artists. The gallery embraces a wide range of artistic styles and mediums, from paintings and sculptures to multimedia installations. With monthly rotating exhibitions and a supportive community, The Hive Gallery offers a dynamic space to experience the city's creative pulse.
Thinkspace Projects
Address: 4207 W. Jefferson Blvd + 4217 W. Jefferson Blvd.
Los Angeles, CA 90016
Hours of Operation: Wednesday-Saturday, 12:00 PM – 6:00 PM
Website: www.thinkspaceprojects.com
Thinkspace Projects, located in the historic Silver Lake neighborhood, is a leading gallery that represents a diverse roster of contemporary artists. With a focus on urban and new contemporary art, Thinkspace showcases cutting-edge works that push artistic boundaries. Their exhibitions often explore social and cultural themes, providing thought-provoking experiences for visitors.
Gallery 1988
Address: 335 N. Brand Blvd Glendale, CA 91203
Hours of Operation: Wednesday-Sunday, 11:00 AM – 6:00 PM
Website: nineteeneightyeight.com/
Gallery 1988, situated in the heart of Melrose Avenue, is a haven for pop culture enthusiasts and art lovers alike. The gallery specializes in showcasing artwork inspired by movies, television shows, video games, and other elements of popular culture. With its nostalgic and whimsical exhibitions, Gallery 1988 offers a unique and immersive art experience that transports visitors into familiar and beloved worlds.
Corey Helford Gallery
Address: 571 S Anderson St, Los Angeles, CA 90033
Hours of Operation: Tuesday-Saturday, 12:00 PM – 6:00 PM
Website: www.coreyhelfordgallery.com
The Corey Helford Gallery, located in the vibrant Arts District, is a renowned space that features an eclectic mix of contemporary art. Known for its dynamic and imaginative exhibitions, the gallery represents a diverse group of international artists working in various styles and mediums. Corey Helford Gallery is a must-visit for art enthusiasts seeking cutting-edge and visually captivating experiences.
La Luz de Jesus Gallery
Address: 4633 Hollywood Blvd, Los Angeles, CA 90027
Hours of Operation: Monday-Wednesday, 11:00 AM – 7:00 PM | Thursday-Saturday, 11:00 AM – 9:00 PM | Sunday, 12:00 PM – 6:00 PM
Website: www.laluzdejesus.com
La Luz de Jesus Gallery, nestled in the heart of Los Feliz, is a legendary art space that showcases underground, lowbrow, and outsider art. Known for its unconventional and edgy exhibitions, the gallery celebrates alternative art movements and embraces artists who challenge traditional norms. La Luz de Jesus Gallery offers a captivating and counter-cultural experience that pushes the boundaries of artistic expression.
Los Angeles is a city that pulsates with artistic energy, and its indie art galleries are a testament to its creative spirit. From Downtown to Hollywood, each gallery on our list offers a unique and immersive experience, showcasing the diverse talents of local and international artists. We encourage you to explore these hidden gems, witness the artistic pulse of the city, and engage with the thriving indie art scene that makes Los Angeles a haven for art enthusiasts. As always, be sure to verify the current operating hours of each gallery through their websites or by contacting them directly, ensuring an enriching and unforgettable journey into the heart of creativity.