1950s Men's Hairstyles Still on Trend Today
Hairstyles are like the cover of a book. People tend to notice the hair first in the overall appearance of a person. Before the 1950s, hairstyles for men weren't even a thing as it was considered a female business. It was about to change forever, leaving an impact that still resonates nowadays.
The slick back or side-part style occupied much of the 1920s and 1930s but it was the decade of the 1950s that brought the revolution to hairstyles for men. They let their hair longer and did all sorts of different experiments with it. Note that haircare and grooming products weren't popular terms back then, but the era of the 1950s was about to redefine the entire men's style industry.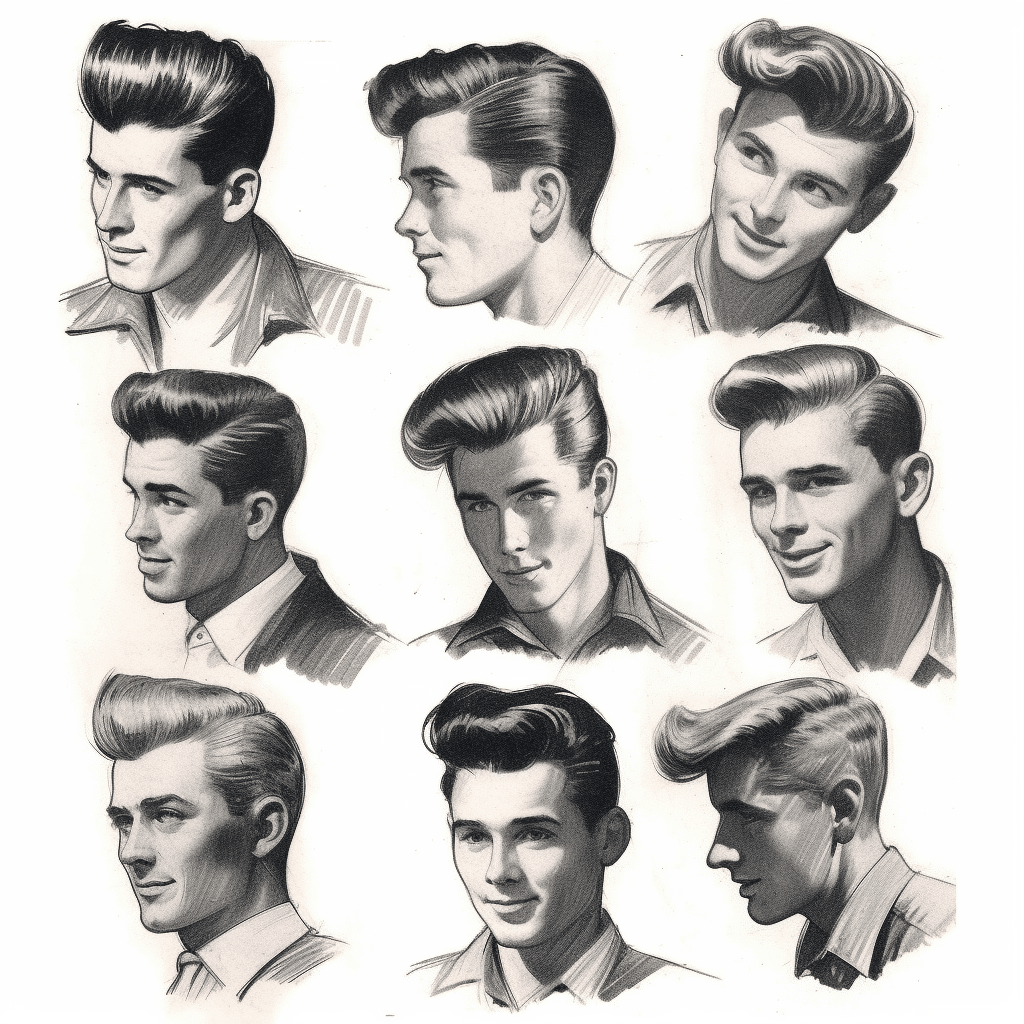 We'll take a look at 10 of the most popular or considered the best 1950s hairstyles for men and how most of them are still on trend. Old is gold!
Side Part Hairstyle
The most basic or, let's say most traditional of men's hairstyles. It is and will remain in trend all the time. Invented back around the 1930s this haircut instantly became the most popular men's hairstyle from the 50s decade due to the minimal efforts required to pull it off. Every man once in his lifetime has pulled off this hairstyle. By just applying a serum and with the help of a wide-tooth comb this look is achievable very easily and gives you a fresh appearance instantly. If you're running out of time or in a lazy mood, go with this hairstyle dude!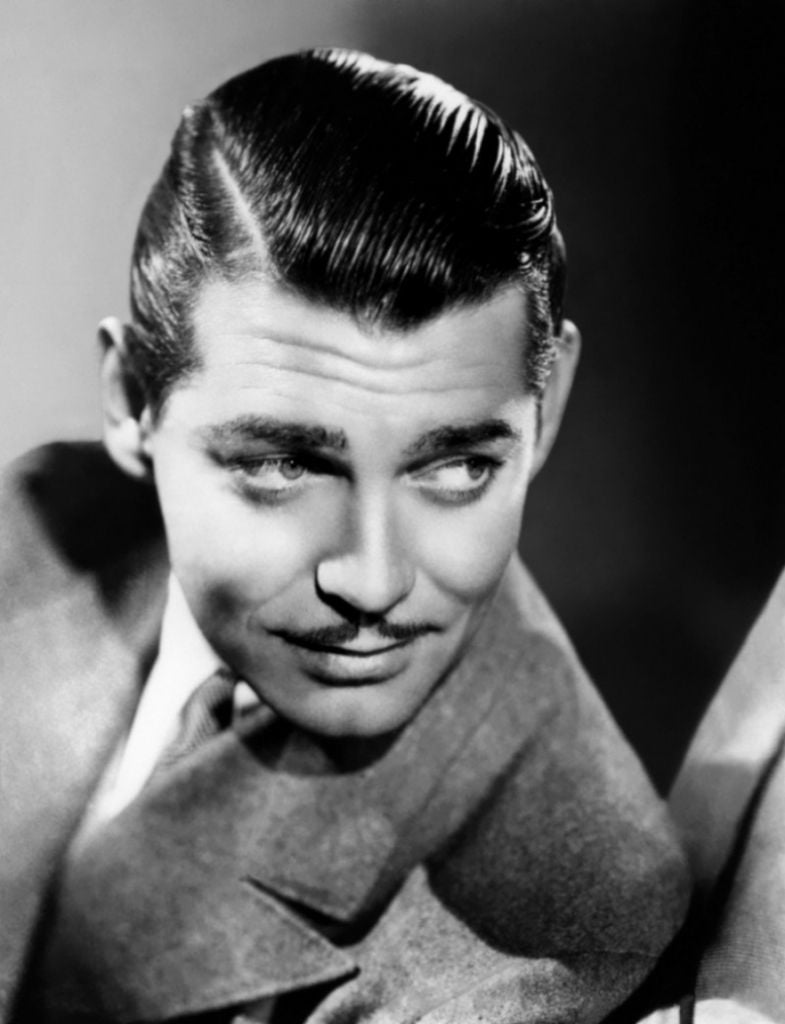 The Slick Back
It should be renamed as sick slick back as it gives you that badass attractive look instantly. You have to let your hair grow with the time and then brush it back to achieve a perfect slick back. If your hair is sort of thick and it doesn't hold back that well, you should try a new-generation hair gel. It will give you a strong hold without drying your hair. The length of hair may vary, you can have shorter hair for a clean look or a long slick back to spice it up more with an edgier look. Most of the celebrities around the 1950s to this date pull off a slick back hairstyle making it an evergreen hairstyle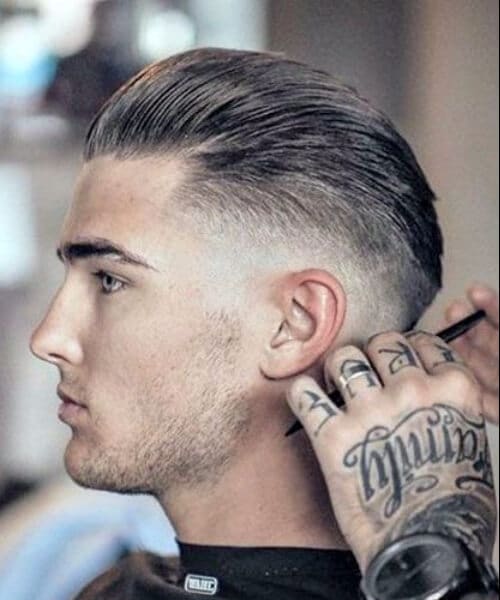 The Rockabilly
The rockabilly aesthetic is another 1950s look started by celebrities like Elvis Presley and James Dean. It is also known as greaser's hair as our hair needs to be greasier with volume to attain this hairstyle. Rockabilly goes into a more Hollywood or a fancy version of the slick back and pompadours variants. We will need more effort and volume in our hair to achieve this look. A good sculpting clay or hair wax would be needed with a proper blow-dry. The rockabilly has evolved over-time and, still today, it comes as one of the sexiest hairstyles for men.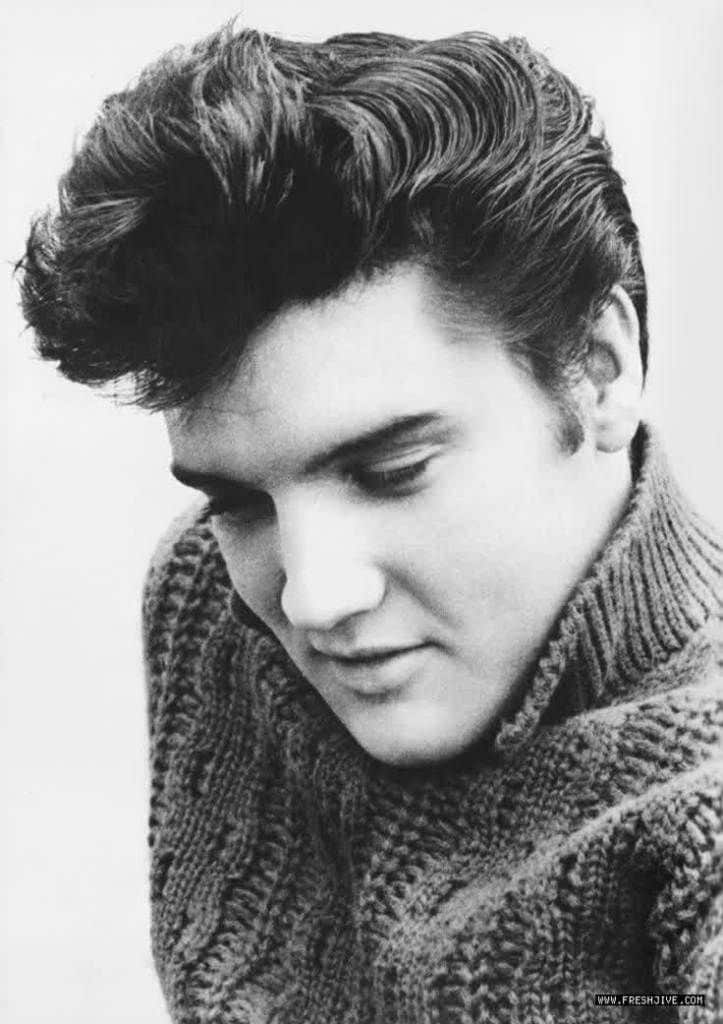 Fringe (Textured or Faded)
The best part about men's hairstyles in the 1950s was that there was something for everyone. Whatever the texture or length of your hair was. It was easy to attain a look and attitude by adjusting your hair.

If you have bangs that cover your forehead and you decide to shave off your sides it gives you a stylish faded fringe aka French cut. The bangs give you a lot of freedom and allow you to play messier. Add texture to the top of your hair and you got a textured fringe. As simple as that. This fringe look is also a really popular millennial eboy hairstyle.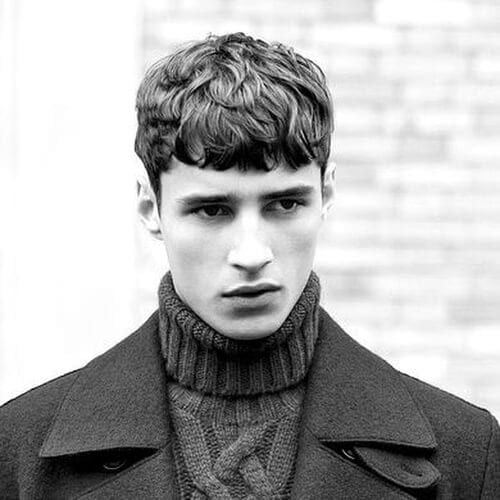 The Pompadour
Arguably considered the king of men's hairstyle, the pompadour cut was perhaps the greatest invention in the 1950s era of men's haircuts. Actually, the pompadour was first invented for females, adapted and popularized later by several stars like Elvis Presley, Tony Curtis, David Beckham, etc. The style has been around for a long time and I bet it isn't going anywhere in the near future. The length required for this haircut should be medium to long, and you have to use proper hair products to achieve some volume. Low fade, skin fade, or long sides. You have lots of options to go with this hairstyle.
The Scissor Cut
Another haircut that is been around for almost 100 years. Invented back in the 1920s, this hairstyle is just another regular combover with no volume or hair styling involved. This remains the most sought-after haircut from 1950s hairstyles for men as it helps to maintain a clean and fresh look. This is highly recommended for job interviews or board meetings where you want to give out a perfect first impression and look damn neat and presentable. There's always room for experiments if you want to vary hair length with sides and on the top. Make sure you keep it properly conditioned with a silicone-free daily conditioner.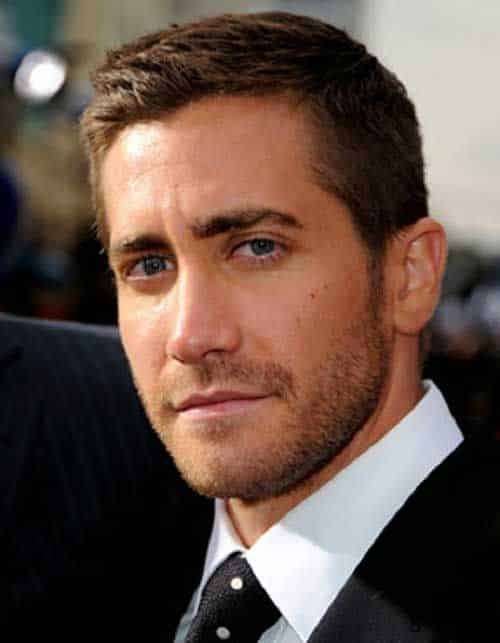 Short & Curly Waves
Men's hair in the 1950s was often very sleek and straight but it was also curly. This look goes so well with this chic retro style. This hairstyle is a natural gift of God for guys with curly hair. Through slicing the hair sides up to the ear, create a center piece and use a peak and strong hold hairspray to work the hair up and out to produce the two curling "waves." Make sure to get a good hair primer for low-effort grooming. It will help you work through your hair much smoothly.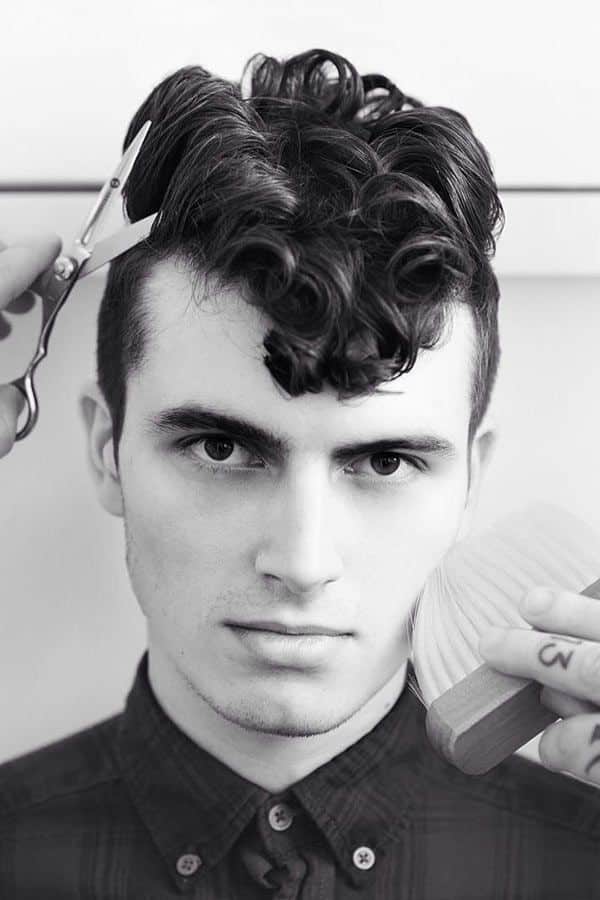 Modern Buzzcut
The buzz cut goes way back to the 1930s, introduced as a uniform military haircut in America in the late 1930s during World War 2. Probably the most masculine cut of all the 1950s Men's hairstyle era. If you always rock a long or wavy hair and then all of a sudden you go to a buzz cut, you're going to turn some heads. Another aspect of the buzz cut is that it's low-maintenance because it doesn't really need much attention. This is the haircut that saves you most of the time and money. Even though it is short, make sure your scalp is in good condition with a weekly detox and scalp treatment.
The Retro Quiff
A variant of the pompadour, the quiff is a bit wavier in nature as it allows your hair to fall on its natural side. Invented in the 1960s – 1970s, the quiff hairstyle still makes it to the list of 1950s men's hair trends because it's a variant of pompadour. The quiff can be rocked on any occasion may it be casual or formal. And if you rock a suit with it, BANG!! I bet you will get some eyes. If you could add some waves using a soft product for texture, you'll be good to go.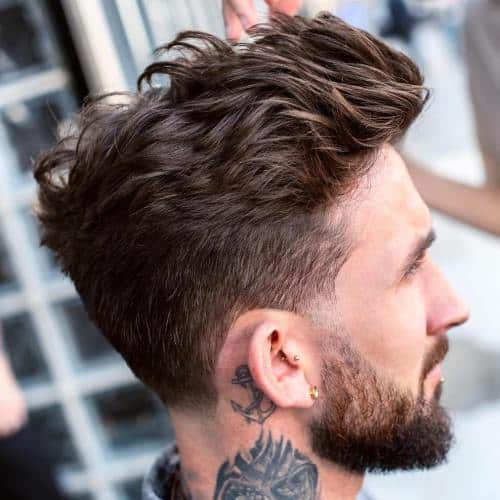 The Ivy League Haircut
The popular men's haircut of the 1950s era was originally introduced around the late 50s in a pomade ad. The Ivy League haircut is carried by having short and trimmed hair and that makes a curve of hairline on the forehead. The old Ivy League cut was kept short and convertible as of whole but modern changes have given us to experiment more as shorter sides or temper fades, etc. Carried out by actors and celebrities like Matt Damon, Ryan Reynolds… This haircut is last on our list of 1950s hairstyles for men but definitely, it's not the least.
Our 1950s hairstyles can be rocked even today for any dude. By rocking any one of these you will ensure that your style-game is strong.