We are young Ukrainian Artists from Kiev. Our inspiration is based on everything that goes against conventional morality We are fond of unusual characters who don't fear to live by our own rules. – GORSAD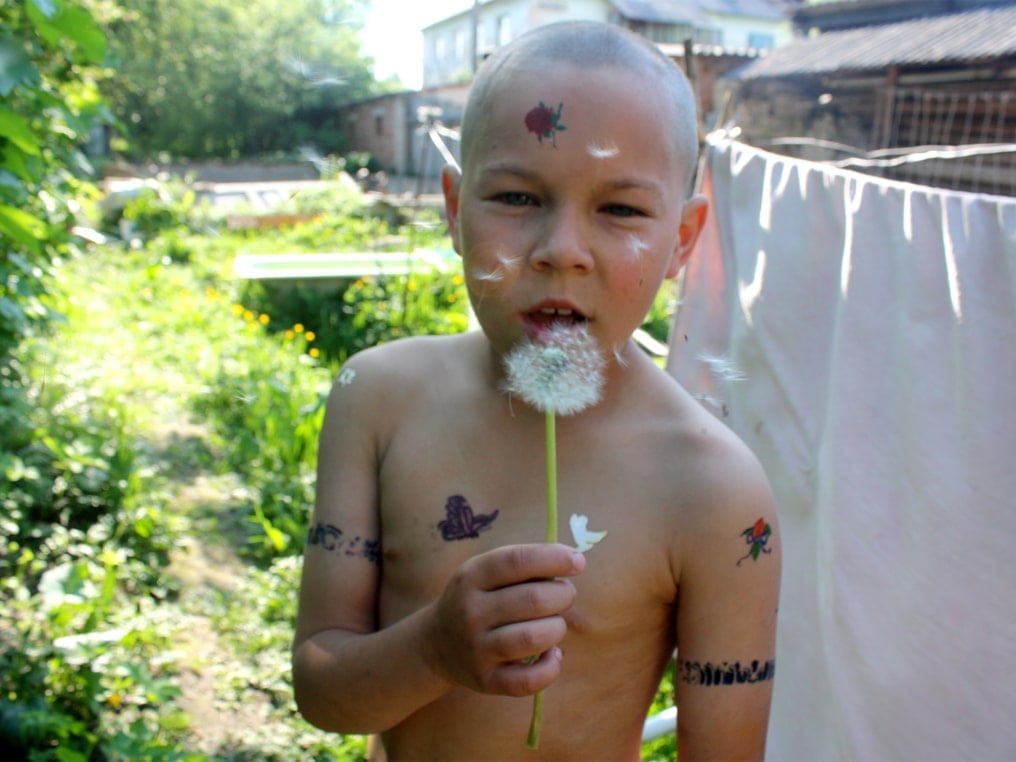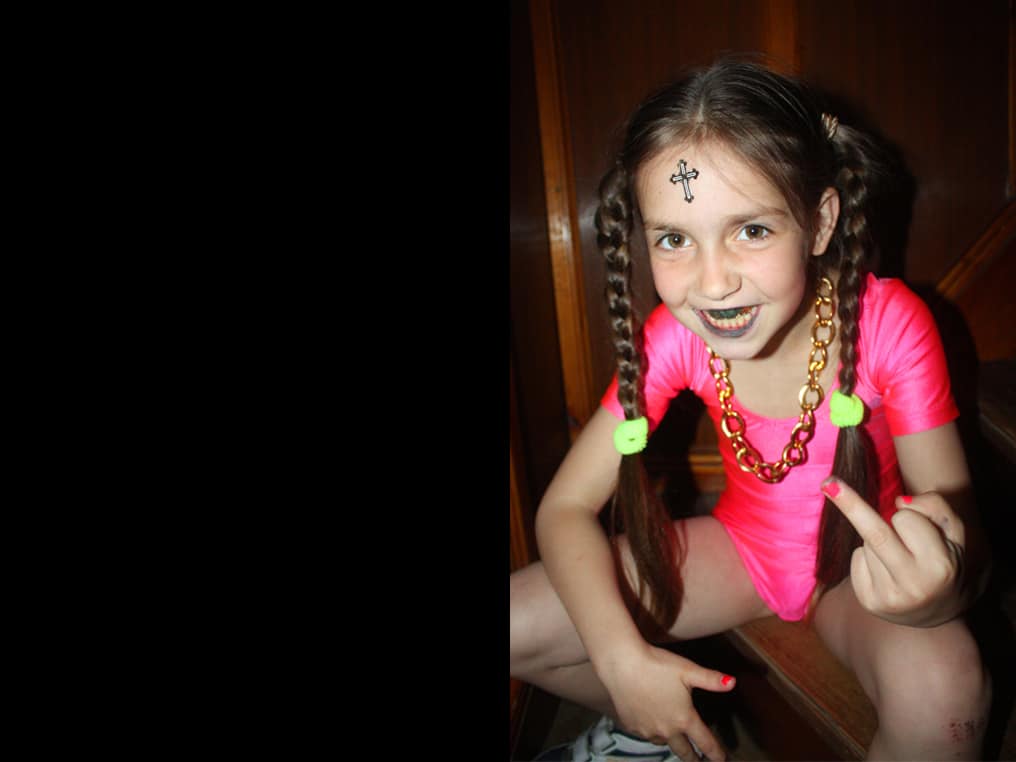 RUDE BOY – IT-GIRL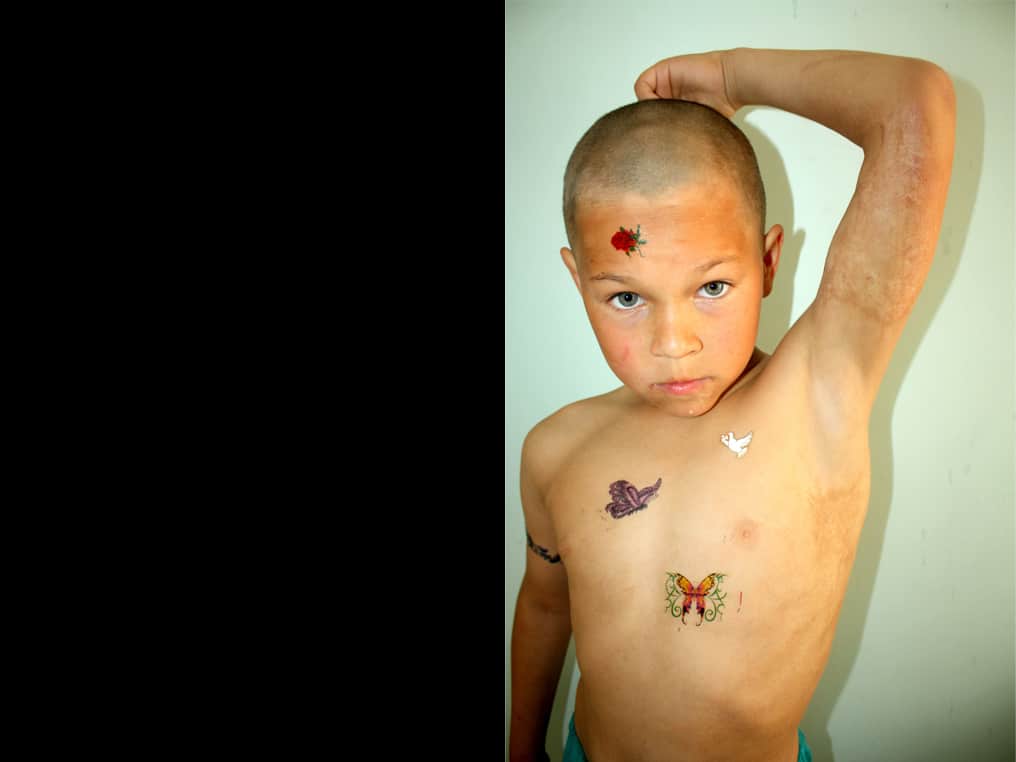 "Yura is Ukrainian 9-year old bully from village. We met him smoking near the country computer club and immediately fell in love with this character. Small boy who behaved like real badass. Yura told us that he is mad gamer and that he escaped from orphanage to play counter strike." – GORSAD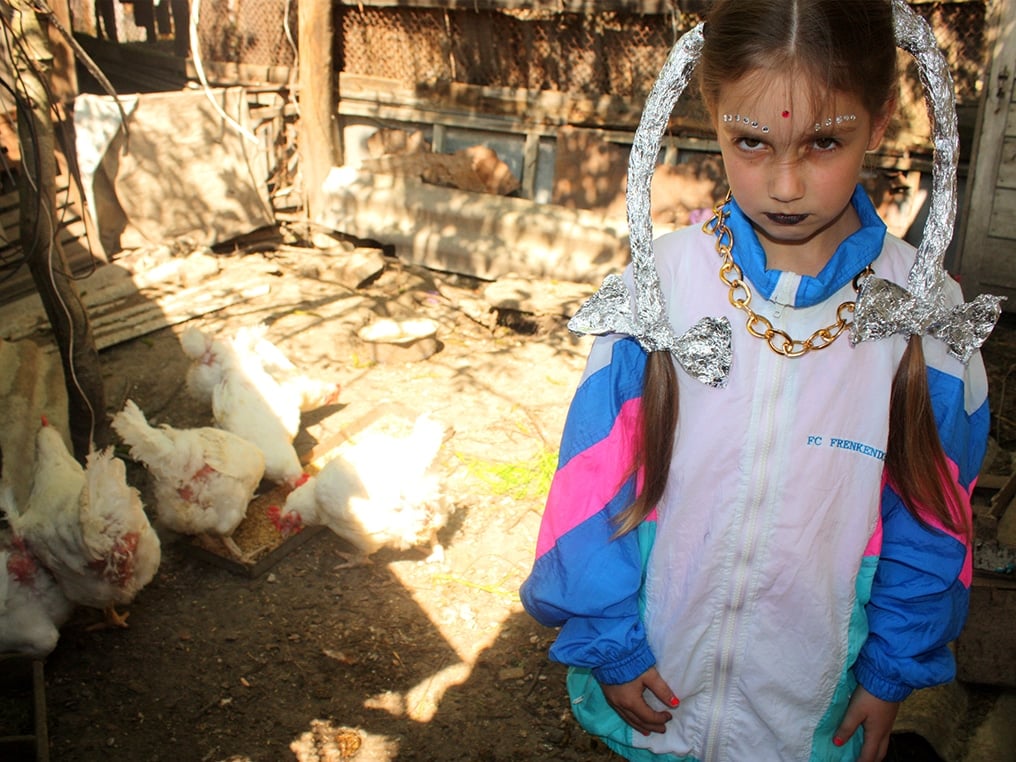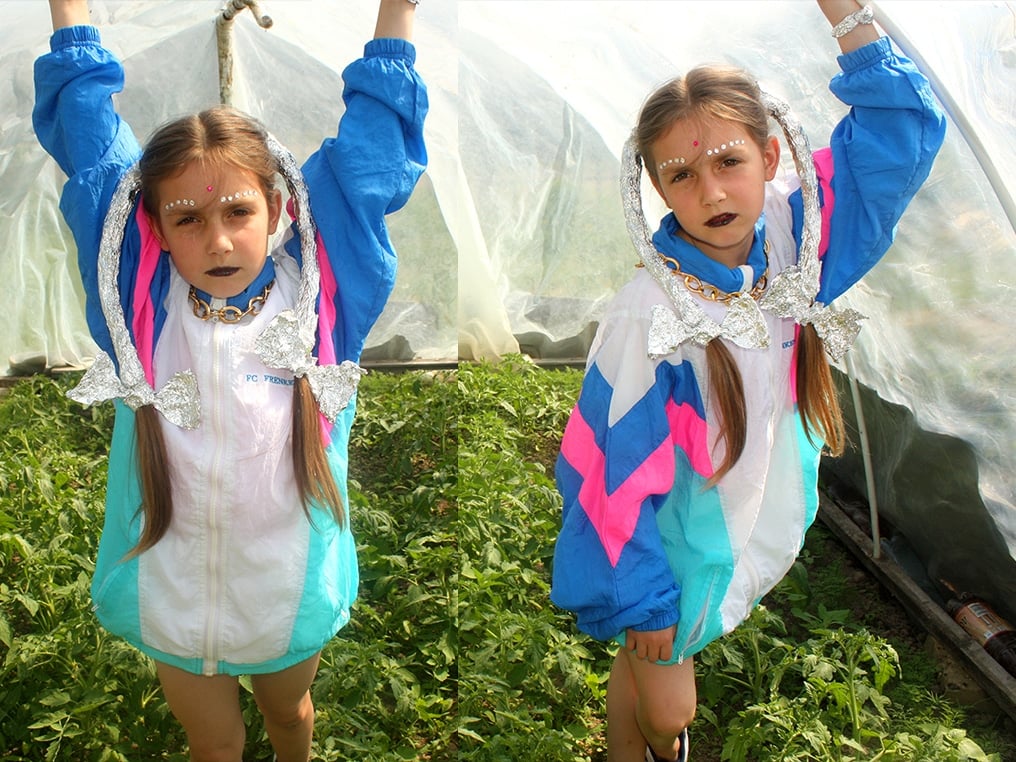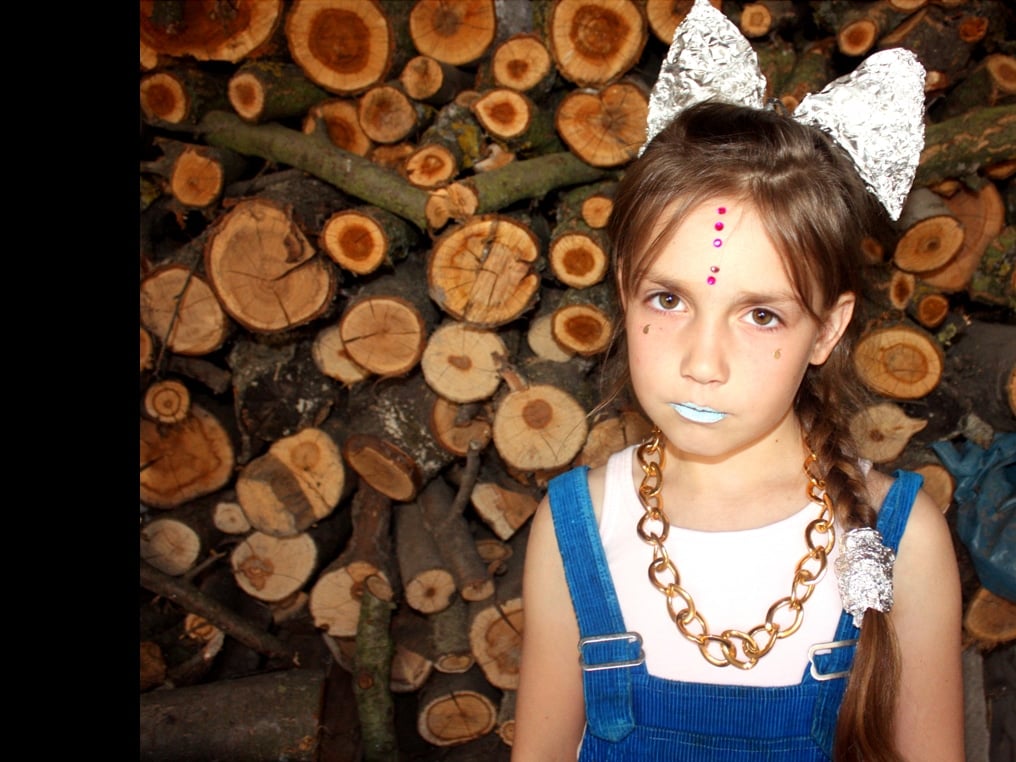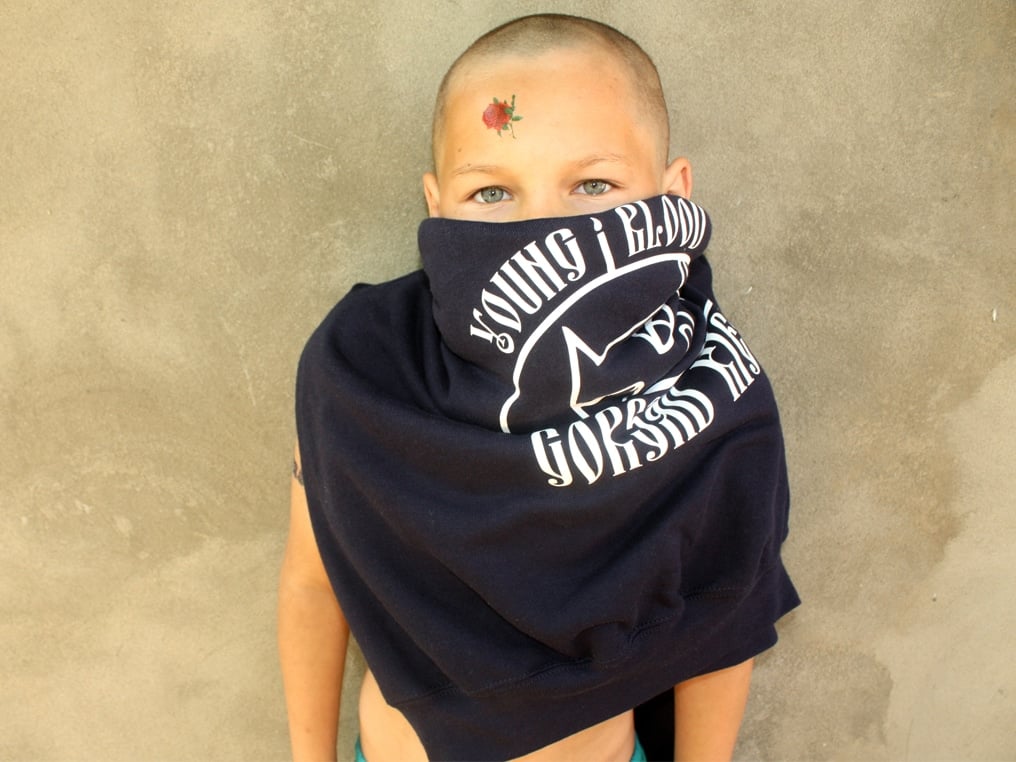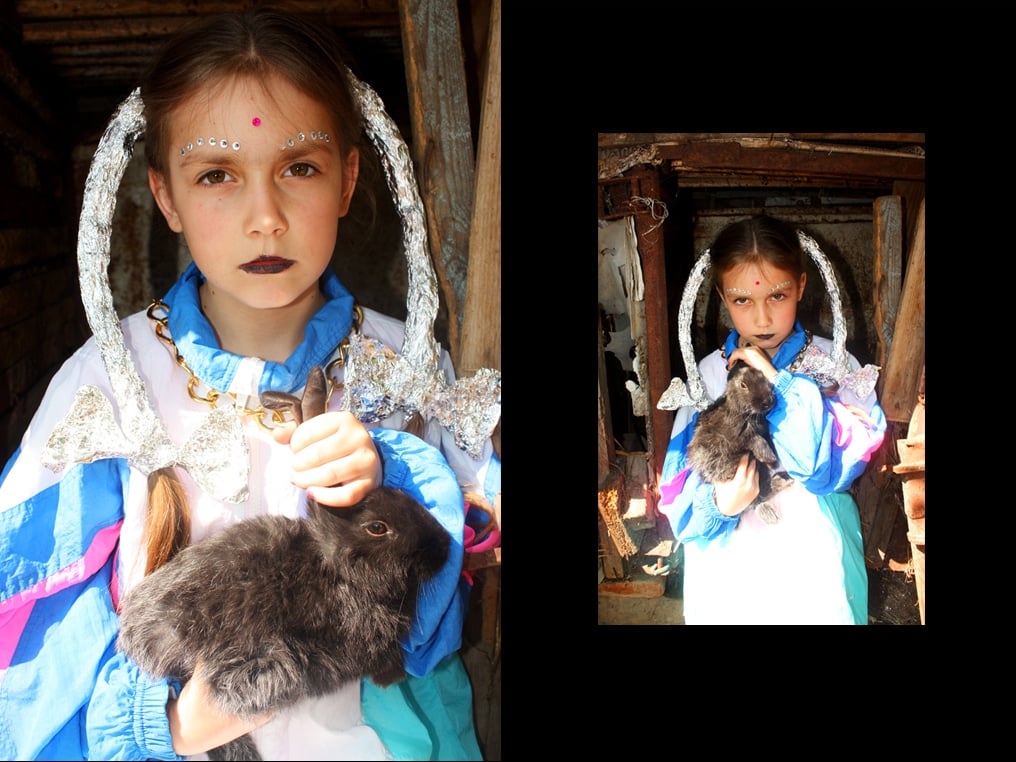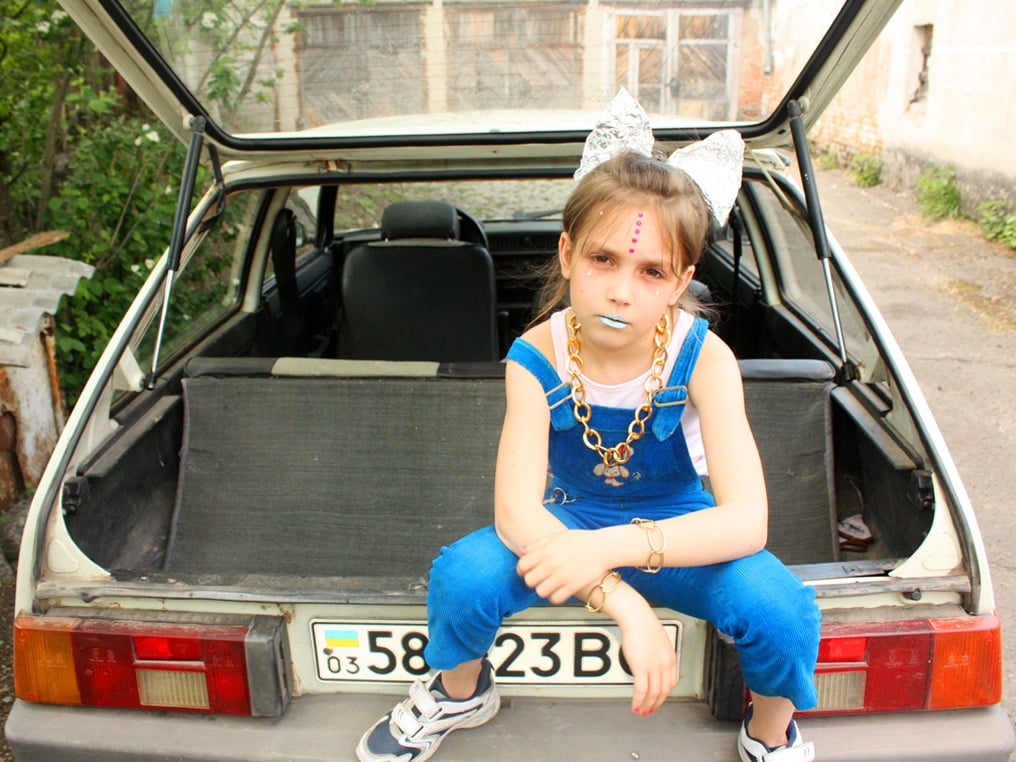 photography by Gorsad, interview by Juliana Bojorquez 
VAGA: Tell me about your collaboration. How did the three of you begin GORSAD? 
We are Gorsad, Kiev based artists. Our group is a collaboration between two guys and a girl: Victor, Julian, and Maria. We met at each other at university where the three of us studied at the Faculty of Arts. Originally we were separate artists, but while working in a joint workshop we realized that collaboration is exactly what we needed. So we successfully work together now.
Do you search for your subjects, or let them find you naturally?  
Sometimes we aim to find a particular character, sometimes it is absolutely unprompted. But in both cases it should be distinctive and a "tasty" person.
How was it photographing the little girl and boy? Were they apprehensive about it? 
Despite the fact that both the little girl and boy are a bit similar, they are also quite different. The "It-Girl" shoot for example, was our idea. But the boy, Yura, was spontaneous and is actually a real bully from the village who smokes and uses abusive language.
When photographing young children, there can be a thin line between exploitation and paying homage in art, where do you draw the line?  
You know, art is so blurred and a multifaceted sphere, that such things as exploitation have no place there.The main goal of our art is to cause a desired emotion depending on who we're photographing.
What are your current intrigues and fascinations? 
Youth and self-irony at any age.



More in Urban Streetwear and Culture