The World's Happiest President, José Mujica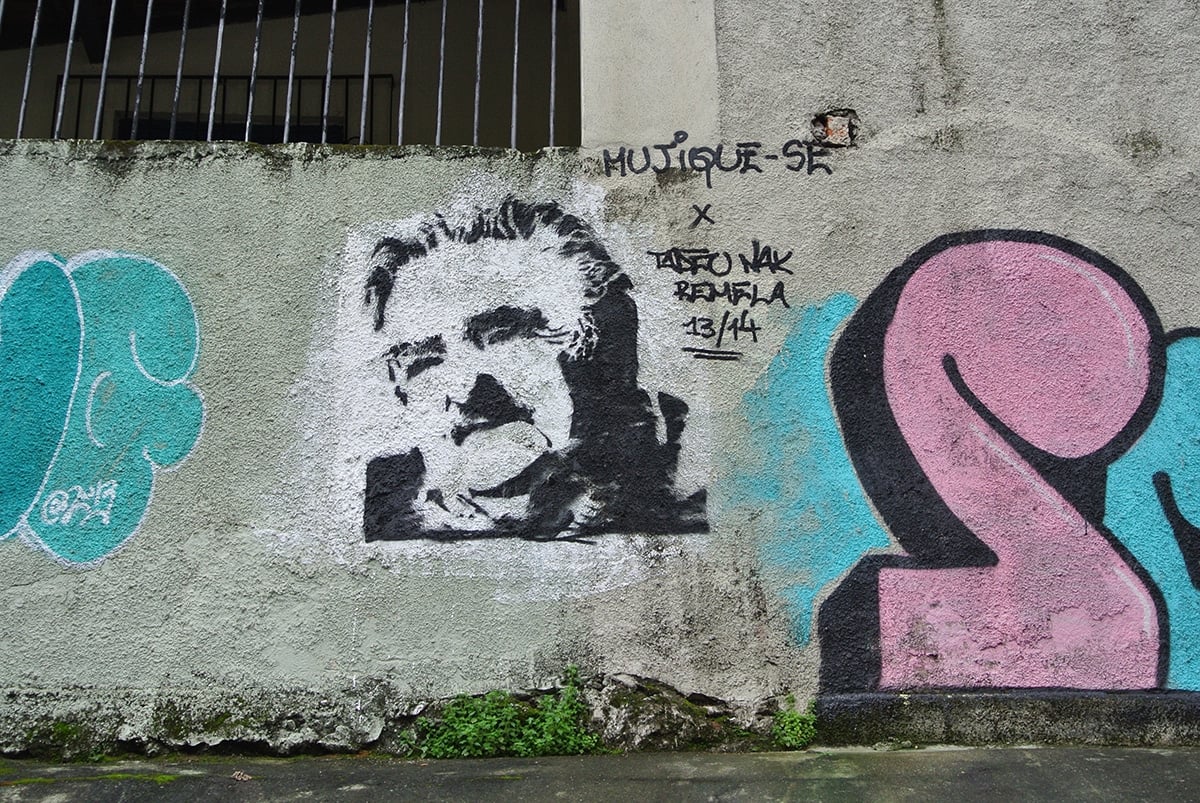 It was almost a year ago when former Uruguayan leader José Mujica humbly stepped down and passed the presidential torch to Tabaré Vázquez after 5 faithful years in head of state. As sad as fans across the globe were to see him go, there is no doubt that he had a good run.
José "Pepe" Mujica is many things. In the sixties he was a guerilla fighter and one of the leaders in Marxist group Tupamaro, inspired by the Cuban Revolution and opposing Uruguay's ongoing military dictatorship. Then, he was a prisoner who spent 13 years of his life in solitary confinement, locked away under a well where he would share his crumbs with rats and talk to ants biding time. Mujica was released in 1985 when constitutional democracy was restored in the country and he vowed to change things once and for all. He was the Minister of Livestock, Agriculture and Fisheries until 2008 and then won the presidential election in 2009. Despite his remarkable story and international fame, above all Mujica is a simple man living as simply as he can. "I have a way of life that I don't change just because I am a president. I earn more than I need, even if it's not enough for others. For me, it is no sacrifice, it's a duty."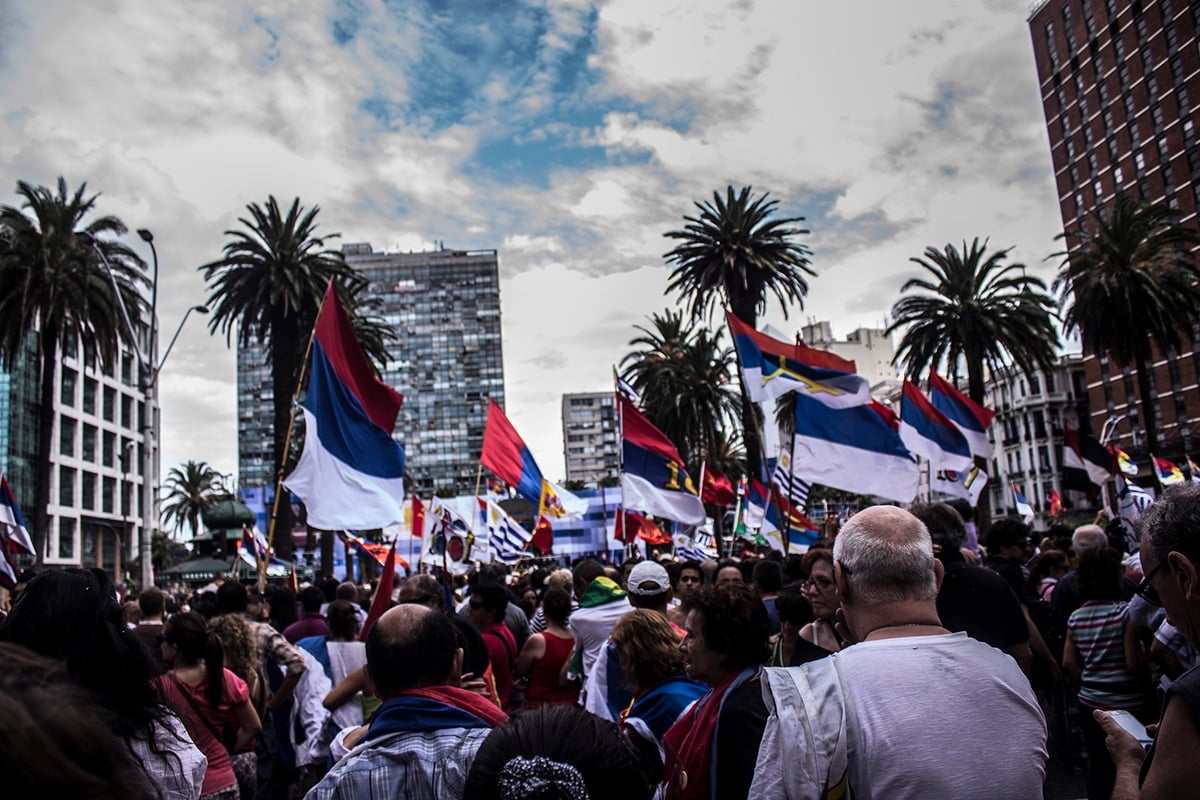 Gay Marriage
In 2013, cheers of pride and multicoloured flags were waved in unison to celebrate the notable turning point in the history of sexual freedom in South America. Mujica had signed the legislation to allow equal rights to same-sex marriage once and for all in Uruguay, proudly being the second Latin American country to do so. This was one of many moves that depicted the country's progressive identity and Mujica's leftist persuasion to create a space that was welcoming to all. "Gay marriage is older than the world. We've had Julius Caesar and Alexander the Great. They say it's a modern thing, but it's older than all of us. It is a reality. It exists and not legalizing it would just be a useless form of torturing people." Mujica's conscientious words touched so many hearts that it was not just a coincidence that shortly after the new bill was enacted, Brazil's Supreme Court overwhelmingly voted in favor of following suit.
Abortion
While the "A word" is one that is often hushed and still swept under many rugs around the world, Mujica saw to it that a shift must occur. Women in his country should be granted the rights they deserve when it came to the controversial topic of abortion. His predecessor had vetoed any such idea but once Mujica gained power he approved a new law that allowed women to have an abortion during the first 12 weeks of pregnancy. Although this legislative decision may not yet meet standards of the West (women must meet with a panel of social workers and doctors that advise them of all the health risks and side effects involved), in the Catholic and socially conservative world of Latin America, it was a pretty big deal. It's clear that his actions were fundamental in paving the lengthy road ahead for international reproductive rights and bore access to women's freedom, especially centering focus on rape victims and the suggested 33,000 women who were taking unsafe measures to perform illegal abortions in the country every year.
Austere lifestyle
It's often difficult to find a political leader that actually practices what they preach but lo and behold, the Uruguayan former president did exactly that. At least when it came to his personal life. Dubbed "The world's poorest president" (though he detests the name!) Mujica really emphasized the importance of simplicity to combat the age of growing consumerism, explaining the detrimental effects on a global scale. Committed to this ideology, he rejected the palace and motorcade designated for head of state and waved off all fanfare that traditionally comes with his position of power. He rather kept things simple and opted to continue living in the same one bedroom farmhouse where he and his wife had lived the past thirty years. No high fence ultra security here, just two guards and his three legged dog, Manuela! So where does all the excess money go? Well 90% of his annual salary was donated to various charities and causes. In this, his minimalistic lifestyle and admirable efforts truly spoke on behalf of his character and gained him worldwide recognition. "A poor person is not someone who has little but one who needs infinitely more, and more and more. I don't live in poverty, I live in simplicity. There's very little that I need to live."
Legalized cannabis
It wasn't just his pauper lifestyle that pushed his name to the headlines, more so was the famous legalization of marijuana in the country. Under Mujica's rule, Uruguay became the first country in the world to give the go ahead for legal production, consumption and sale of the herb. "In no part of the world has repression of drug consumption brought results. It's time to try something different," Mujica announced. The best part about it was that he didn't intend on making huge profits from the cannabis industry, just keep drug trafficking off the streets, so he kept prices per gram at approximately $1. If Uruguay didn't already have the trademark as the "Switzerland of Latin America" when it came to progression, this was the icing on the cake that liberals devoured rather delightfully.
Environmental Awareness
In addition to these socio-political developments, Mujica also pushed for environmental awareness and development, speaking out about these issues at the Rio+20 Summit, back in 2012.
Despite the unpopular public opinion, he advocated the release of detainees of Guantanamo Bay and openly criticized economic priorities of military investment and the inequal distribution of global wealth. During his presidential years GDP had grown at an average of 5.6% per year, according to Uruguay's economy ministry, and as the front expanded social security, the proportion of people living in poverty dropped from 40% to around 12%. [ Fortune — "Uruguay's most unexpected champion of capitalism."] One would never have thought that the tiny country of Uruguay, with a population just shy of 3 million people would make as much noise as it in recent years. But with a down to earth leader like Mujica running the country, the noise of social change makes sense. Tabaré Vázquez may now wear the crown that the humble Mujica never wore but the ex-president still plans to be politically involved, with liberals across the world anxiously hoping their own leaders will follow his inspiring tactics.
More Readings:
The Guardian — "José Mujica is the world's most radical president?"
Forbes — "Un presidente sin dinero"
—Words by Maya Amoah