Coming of age in 2015 is a weird and complicated thing. I avoid the phrase "becoming an adult", as no one's really sure where adulthood begins, or ends. For most people in their 20s, 30s, and probably 40s, "adulthood" is exactly the same as adolescence, full of libidinal angst, existential confusion, social insecurity, and a weird mixture of egotism and self-loathing.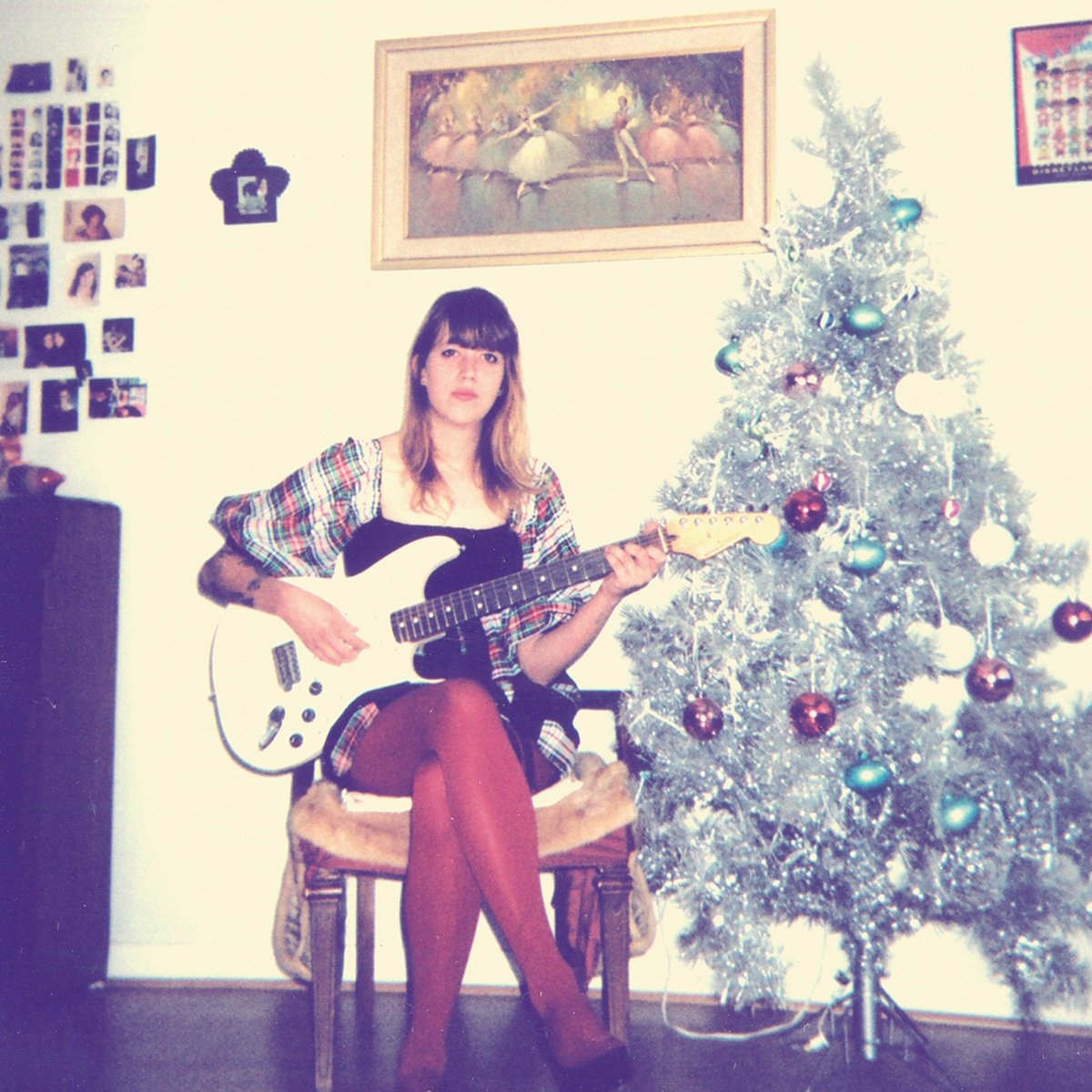 This is never more apparent than during the Christmas season. For many/most 20- and 30-somethings fortunate enough to be living in the First World, Christmas-time finds most people doing whatever is the modern version of circling your wishlist in the Sears Catalog in Crayola Marker. We're overgrown children, with outsized pocketbooks and desires.
But adulthood will not be deterred, even if we don't know what it is. Obligations begin to sneak in, as we begin to have extended families, friends, office parties. Our friends start having kids, and, oh so gradually, it stops being about OUR wish list, as the torch is passed to the next generation (lucky, ungrateful ducklings!).
Cassie Ramone, formerly of the Vivian Girls, seems outside of time, forever suspended in a snowglobe universe of reverb and distortion, making her the perfect voice for this conflicting cone of sadness & euphoria. Ramone recorded "versions" of some rock 'n roll Christmas favorites for Burger Records, from the pop-timistic "Run Run Rudolph"; the dreamy distant "Blue Christmas", which sounds like listening to Elvis from the bottom of a glacier; the weird, warbly, wonderful "Rockin' Around The Christmas Tree", which sounds like last-minute Christmas shopping, high on cold medicine.
There is no surface-level melancholy on Christmas In Reno, more of an uncanny feeling of oddness and displacement. This could be the sound of Holiday withdrawals with the fam, or walking around in your own universe of memories.
Christmas In Reno is a welcome addition, for those looking to update their seasonal listing (lord knows no one ever needs to hear Bing Crosby ever again). As to how "good" of a record Christmas In Reno is – that depends on how much you value tuned instruments and singing. Cassie Ramone wrote, recorded, and produced almost all of Christmas In Reno herself. With her eternally innocent vocals and timeless disaffected gaze, Ramone seems somewhere between childhood and eternity. Harshing on Christmas In Reno would be like bashing a homemade gift from your niece or nephew. Just think of it as Cassie Ramone making a weird, personal, and heartfelt Christmas card, for all your holiday meltdowns and existential crises.
— Words by J Simpson